This guest blog post was written by Sabina Braverman, MPA, with tips from a group of wonderful practitioners from around the world.
Disclaimer: the information in this article is for educational purposes only and is not designed to replace individualized recommendations from a practitioner. Always check with your doctor before adding supplements or making changes to your treatment plan.
With the sore breasts, mood swings, cravings, and cramping, it can be tempting for us to want to wish our periods away for good.
It can be easy to forget just how important our period is when we are polishing off a chocolate bar, whilst simultaneously sobbing at a video of a rescue dog that popped up on our Facebook feed. However, our menstrual cycle is actually one of the greatest indicators of our health— both hormonal and overall.
So what does it mean when it's that time of the month, but our period doesn't show? First of all, there's a name for it: amenorrhea, which according to the Mayo clinic is the absence of menstruation.
Women who have missed at least three menstrual cycles in a row are said to have amenorrhea, although it is not a "disease" in itself. Instead, amenorrhea can be a clue that there is an underlying medical condition present.
Read on to learn about the two types of amenorrhea and to access tips on how to naturally address amenorrhea from seven rockstar practitioners.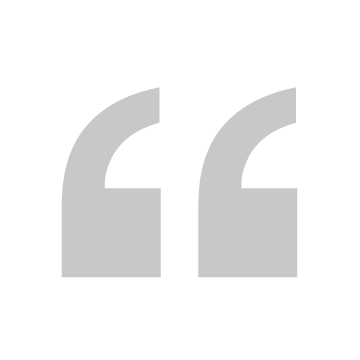 "There isn't a one-size-fits-all method of diagnosing the underlying cause(s) of amenorrhea."
The Two Types of Amenorrhea
Amenorrhea can be classified as primary or secondary. And each has their own unique set of possible causes.
Primary Amenorrhea
WHAT IS PRIMARY AMENORRHEA?
A case is deemed primary amenorrhea if a menstrual cycle has not occurred by the age of sixteen. This type of amenorrhea is said to be quite rare and it is important that it is addressed in a timely manner so that further complications do not arise.
Alternatively, if there is an absence of secondary sex characteristics (breasts) in addition to an absence of menstruation by age thirteen, it is recommended that further investigation occurs.
WHAT CAUSES PRIMARY AMENORRHEA?
There are a few potential causes of primary amenorrhea, however two are considered to be the main causes:
1. Genetic or Chromosomal Abnormalities:
Abnormalities such as
Turner Syndrome
and
Androgen Insensitivity Syndrome
can ultimately lead to delayed or absent menstruation. In Turner Syndrome, the X chromosome is either completely or partially missing. With Androgen Insensitivity Syndrome, individuals have external female secondary sex characteristics, but are typically missing a uterus and thus cannot menstruate or conceive.
2. Issues with the Hypothalamus or Pituitary Gland:
Malfunctions with the hypothalamus or pituitary gland can lead to a hormonal imbalance that can prevent menstruation from occurring. Overexercising, severe physical or psychological stress, and eating disorders can also effect functioning of the hypothalamus or pituitary gland.
Although these are the two most common causes of primary amenorrhea, the phenomenon can also be caused by certain structural defects of the genitals. In these cases, reproductive organs may be missing altogether or there may be blockages of certain portions of the reproductive tract (like an absent vaginal opening.)
Secondary Amenorrhea
WHAT IS SECONDARY AMENORRHEA?
With Secondary Amenorrhea, an individual misses more than three menstrual cycles in a row or fails to menstruate for six months after having previously menstruated normally.
WHAT CAUSES SECONDARY AMENORRHEA?
There can be a variety of potential causes of secondary amenorrhea, ranging from natural to hormonal.
1. Natural Causes:
Natural causes of secondary amenorrhea include 1. Pregnancy; 2. Breast Feeding; or 3. Menopause.
2. Hypothalamic Amenorrhea:
With Hypothalamic Amenorrhea, the hypothalamus either slows down or entirely discontinues the production of the hormone (gonadotropin-releasing hormone) responsible for beginning the menstrual cycle. There are a number of possible causes of hypothalamic amenorrhea, including 1. Low Body Weight; 2. Low Body Fat; 3. Emotional Stress; 4. Excessive Exercise; 5. Low Fat Intake.
3. Medications/Treatments:
Certain medications or treatments can also cause secondary amenorrhea. These include 1. Certain Birth Controls (hormonal, IUD's, and implants); 2. Certain Blood Pressure Medications & Antidepressants; 3. Radiation or Chemotherapy; 4. Scar Tissue Buildup from Certain Surgical Procedures.
4. Hormonal/Gynecological Conditions:
Conditions such as 1. PCOS (Polycystic Ovary Syndrome); 2. Thyroid Problems (Hyper or Hypothyroidism); 3. Tumors of the pituitary gland.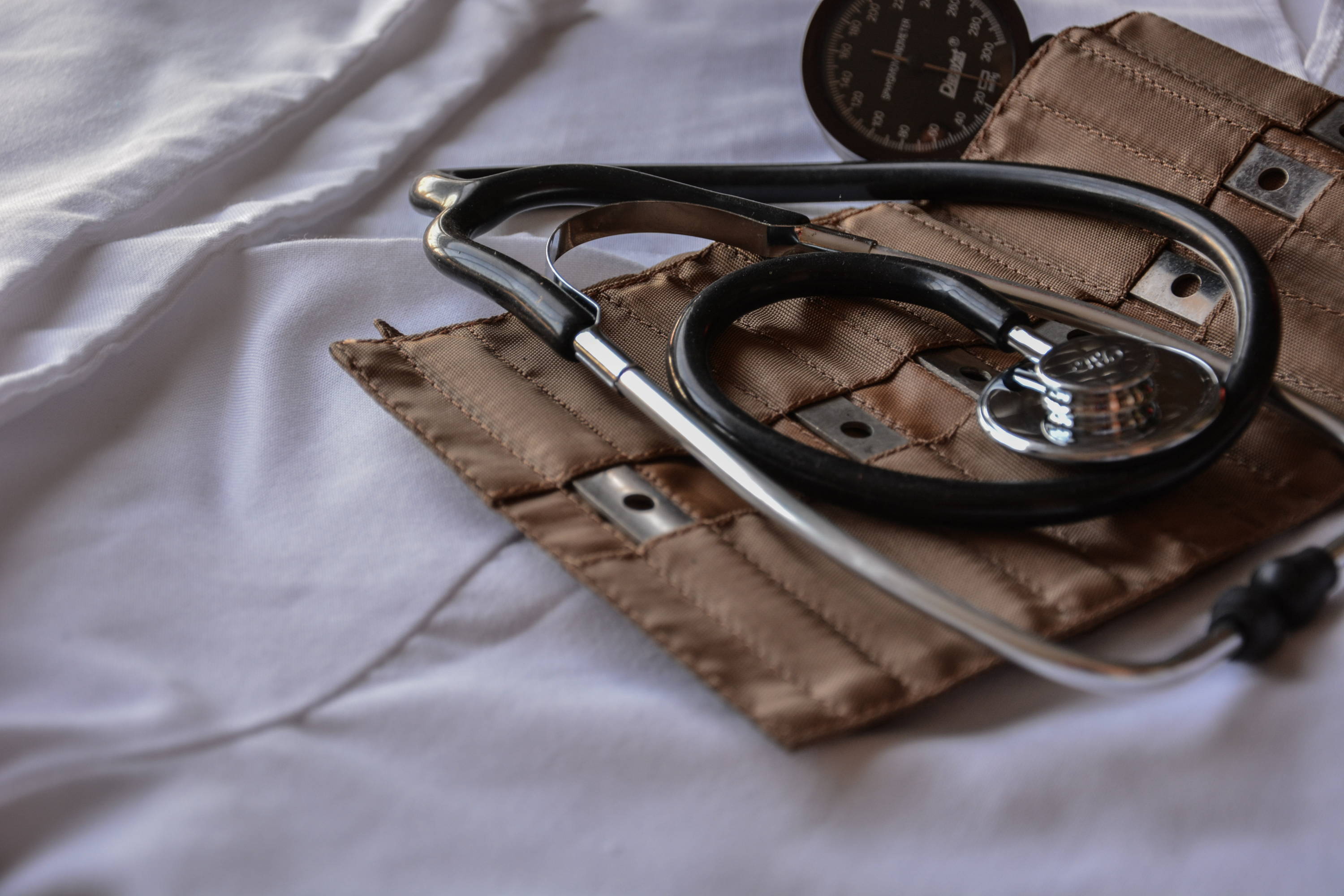 How to Test for Amenorrhea
As you can see, the reasons for the phenomenon of amenorrhea are quite diverse. Because of this, there isn't a one-size-fits-all method of diagnosing the underlying cause(s) of amenorrhea.
Instead, your provider will likely take a holistic approach to diagnosis and subsequent treatment. They will likely first ask questions about your menstrual and sexual history, before diving deeper with a variety of tests.
These tests may include:
Pregnancy Test

Thyroid Function Tests

Ovary Function Tests

Hormone Panel

MRI, CT, or Ultrasound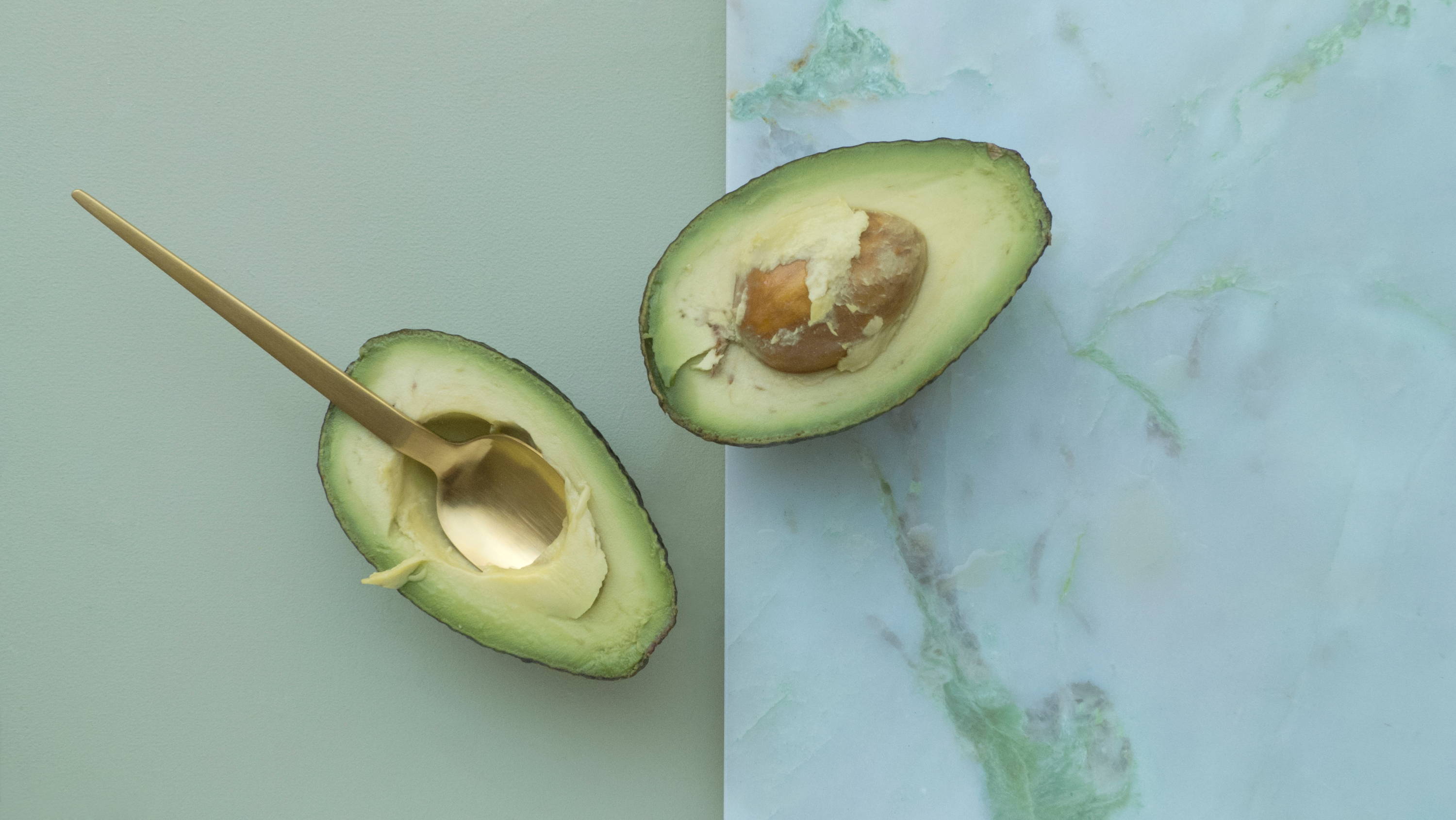 Addressing Amenorrhea
The road to addressing amenorrhea is a winding one, but we're giving you a headstart with these incredible tips from seven incredible practitioners taken from our
free Period Tips e-book
.
1. Go to the Pros
According to registered dietitian and in-house nutrition expert at Betches Media,
Tracy Beckerman (MS, RDN)
,
you should "work with a professional to address this, especially if this has been going on for more than 3 months. Treating amenorrhea is not a one size fits all approach and it's key to find the underlying reasons with a professional, not from Google."
2. Don't Assume, Diagnose!
Author and naturopathic doctor,
Dr. Lara Briden (ND)
,
says "get a proper diagnosis! The two most common reasons for lack of periods are: 1. Under-eating or, more specifically, under-eating carbs, and 2. PCOS. Also, under-eating is often misdiagnosed as PCOS!"
3. Consume Enough Calories
Certified women's health coach,
Jolinda Johnson (CHHC, M.S.Ed)
,
says you must "make sure you're actually consuming enough calories for your activity level. Regardless of how much you weigh, a chronic energy deficit can trigger the loss of your period."
4. Balance Your Hormones
Naturopathic doctor,
Dr. Meghan McNaughton (ND)
,
explains that "typically, when women aren't having a regular period, it is because a hormone imbalance is preventing them from ovulating. Balancing hormones and supporting monthly ovulation is key in getting regular, predictable periods."
5. Healthy Carbs and Fats are Friends
Nutritional Therapy Practitioner,
Kim Perez (MA, NTP)
, says there are "a few things to consider: Are you eating enough? It's important to eat healthy fats like coconut oil, avocado, grass-fed butter/ghee, pastured eggs (including the yolk). It's also especially important to include carbohydrates. Healthy carb sources include sweet potatoes, potatoes, plantains, yucca, winter squash, brown rice, quinoa, oats, and beans and legumes."
6. Do Some Digging
According to naturopathic doctor,
Dr. Laura Pipher (ND)
, "some causes of amenorrhea can include: thyroid imbalances, elevated prolactin levels (often seen in breastfeeding), polycystic ovary syndrome, and post birth control syndrome. In women who have never had a period, further investigations into structural, as well as genetic abnormalities need to be assessed."
7. Heal Holistically 
Registered dietitian Kelli Shallal (MPH, RD), says it's important to "look at ALL areas of your life including your weight, intake of carbs/protein/fat, stress levels, and exercise amounts!"
About The Practitioners
Tracy Beckerman is a registered dietitian with a focus on women's health. She is the in-house nutrition expert at Betches Media and is writing a book about period health, coming out in Fall 2019.
Dr. Lara Briden is a naturopathic doctor and the period revolutionary— leading the change to better periods. Informed by a strong science background and more than twenty years with patients, Lara is a passionate communicator about women's health and alternatives to hormonal birth control. Her book Period Repair Manual is a manifesto of natural treatment for better hormones and better periods and provides practical solutions using nutrition, supplements, and natural hormones.  
Jolinda Johnson is a Women's Health Coach who empowers her clients to become their own experts by giving them the support they need to experience balanced hormones, pain-free periods, and fearless fertility.
Dr McNaughton is a Naturopathic Doctor with a special interest in women's health, fertility, and digestion. She works with her patients to identify the underlying cause and barriers that are preventing them from reaching their health goals.
Kim Perez is a Nutritional Therapy Practitioner and owner of Root and Branch Nutrition. She specializes in women's health and wellness, focusing on concerns such as fatigue and chronic stress, irregular and painful periods, thyroid imbalances, digestive symptoms, infertility, weight loss and more. Kim is passionate about whole-self nourishment, prioritizing self care, and living with intention.
Dr. Laura Pipher is a naturopathic doctor who is on a
mission to build a tribe of well women who are able to create the life they desire with the health they require.
Kelli Shallal received her Masters Degree at Loma Linda University and is now a phoenix area private practice Registered Dietitian and blogger behind healthy living blog Hungry Hobby.
In case you missed it, be sure to download our "How to Have Happy Hormones" guide today for some more tips about topics like Dysmenorrhea, Endometriosis, Hormonal Acne, PCOS, Perimenopause, and PMS.
Also, check out our most recent blog post all about dysmenorrhea, or painful periods.
Thank you to the wonderful women that made this booklet possible!
---
Legal Disclaimer: Before participating in any diet or exercise program or using any diet or fitness products or services that may be described and/or made accessible in or through our website, we strongly recommend that you consult with a physician or other healthcare provider. Food Period and its staff are not licensed medical care providers, therapists, psychiatrists, psychologists, relationship counselors, life coaches, first responders or any other kind of professional care provider ("Professional Care Provider") and have no expertise in advising on, diagnosing, examining, or treating medical, psychological, emotional, relationship or personal growth conditions of any kind ("Conditions"), or in determining the effect of any specific action, activity, routine or program (e.g., exercise or diet) on a medical condition or any other Condition. While some of Food Period's content providers may be Professional Care Providers, Food Period, its staff and its content providers are not rendering professional advice of any kind to you personally, including without limitation, medical, psychological, emotional, relationship or personal growth advice, counseling, therapy, treatment or coaching ("Professional Advice"), but are merely providing general education and information to you about wellness topics. You acknowledge and agree that when participating in any diet, exercise, yoga or exercise program or other activity or program described on our website, there is the possibility of physical injury, emotional distress and/or death, and you assume the risk and responsibility for any such results. Our website content is not meant to be a substitute for Professional Advice from Your Professional Care Provider and we make no warranties, express or implied, as to the completeness, accuracy, or appropriateness for any purpose of any information or content contained in our website. You are advised that health advice and other Professional Advice is often subject to updating and refining due to medical and other research and developments. We are committed to bringing you the most up to date information, however, we make no guarantee that the information herein is the most recent on any particular subject. You are encouraged to consult with your health care provider or other Professional Care Provider with any questions or concerns you may have regarding any health condition or any other Condition that you may have before starting any exercise program, making changes to your diet or engaging in any other activity or program described in our website content. You should never disregard medical or other Professional Advice or delay seeking it because of a statement you have read and/or heard in our website content. Our website content should not be used in lieu of Professional Advice given by qualified medical professionals such as your doctor or registered dietitian or other Professional Care Provider. It is important that our website is used only in conjunction with qualified medical guidance and guidance provided by other applicable Professional Care Providers. If you know or suspect that you may be pregnant, have an eating disorder, have diabetes, or have any other physical, psychological, emotional or medical condition, it is imperative that you seek the advice of your doctor or other Professional Care Provider prior to using our website content. If you experience any discomfort or pain during an activity in our website content, such as a diet or exercise routine, you must immediately cease the activity and seek the assistance of a physician or other applicable Professional Care Provider.