This guest blog post was written by Sabina Braverman, MPA, with tips from a group of wonderful practitioners from around the world.
Disclaimer: the information in this article is for educational purposes only and is not designed to replace individualized recommendations from a practitioner. Always check with your doctor before adding supplements or making changes to your treatment plan.
We've all been there before: doubled over in pain, frantically searching for anything that will stop the feeling of a million knives incessantly stabbing our uterus in tandem. In these moments, perhaps we seek the comfort of a warm water bottle or a strong dose of Midol. This is the moment, perhaps, we turn to a decadent bar of chocolate for some sweet relief.
Did you know that this phenomenon has a name? It's called dysmenorrhea and it's defined as pain associated with menstruation due to severe cramps. According to the American College of Obstetricians and Gynecologists, dysmenorrhea is the most commonly reported menstrual disorder, with more than half of menstruating women reporting some pain for one to two days per month.

Read on to learn more about the two types of dysmenorrhea and to discover some tips for pain relief from a group of amazing and empowering practitioners.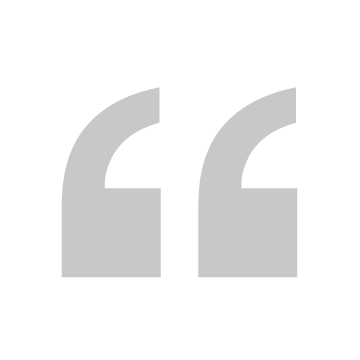 "Dysmenorrhea can be broken down into two distinct types."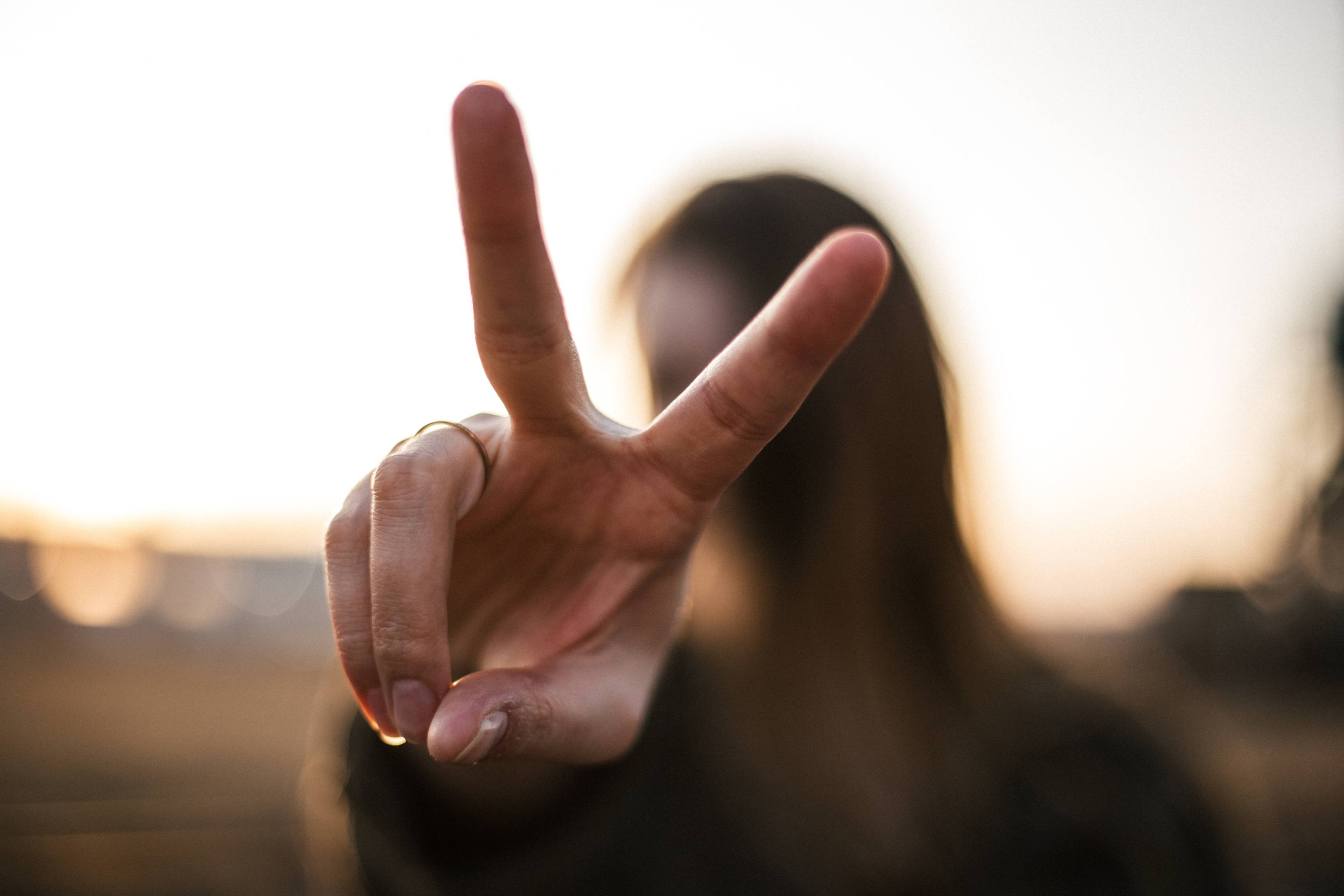 The Two Types of Dysmenorrhea
Dysmenorrhea can be broken down into two distinct types— primary and secondary dysmenorrhea— and each has their own unique set of causes.
Primary Dysmenorrhea
WHAT IS PRIMARY DYSMENORRHEA?
This type of dysmenorrhea is what we traditionally think of as menstrual cramps. Pain from primary dysmenorrhea typically begins right before menstruation starts and it is often at its highest point at the very beginning of our period. This pain can also be accompanied by diarrhea, fatigue, and nausea-and-vomiting.  
A girl typically starts experiencing primary dysmenorrhea not long after her first cycle, however according to the American College of Obstetricians and Gynecologists, pain from primary dysmenorrhea may improve as we get older!
WHAT CAUSES PRIMARY DYSMENORRHEA?
Because the uterus is a muscle, it routinely contracts throughout our menstrual cycle. These contractions are encouraged by a chemical known as prostaglandin, which is made in the uterine lining.
With primary dysmenorrhea, the levels of prostaglandins in our uterus increase, which causes increased contractions of the uterus and the subsequent pain that we experience. This is why as our period progresses and our uterine lining is shed, these cramps typically subside
Secondary Dysmenorrhea
WHAT IS SECONDARY DYSMENORRHEA?
Secondary Dysmenorrhea is an indication of an underlying reproductive system disorder. The pain from secondary dysmenorrhea typically lasts longer than normal menstrual cramps. With secondary dysmenorrhea, the pain will start a few days before the menstrual cycle and will continue to get worse as the cycle continues.
Unlike with primary dysmenorrhea, secondary dysmenorrhea will often begin later in life and the associated pain tends to get worse over time.
WHAT CAUSES SECONDARY DYSMENORRHEA?
Endometriosis
The disorder that most commonly causes secondary dysmenorrhea is endometriosis. With endometriosis, the tissue which lines the uterus (endometrium) is found in areas outside of the uterus, such as the ovaries, fallopian tubes, and bladder.
As our hormones fluctuate, these tissues begin to act as they would within the uterus and they break down and bleed. Not only can this bleeding cause a great deal of pain on its own, it also promotes the growth of scar tissue (adhesions) which can cause organs to painfully stick together.
Other Causes
Other causes of secondary dysmenorrhea include:
Adenomyosis:

a condition in which uterine lining begins to grow in the muscle of the uterus

Uterine Fibroids:

benign tumors that can form on the inside, outside, or the walls of the uterus

Pelvic Inflammatory Disease:

an infection caused by bacteria in the uterus that spreads to other surrounding reproductive organs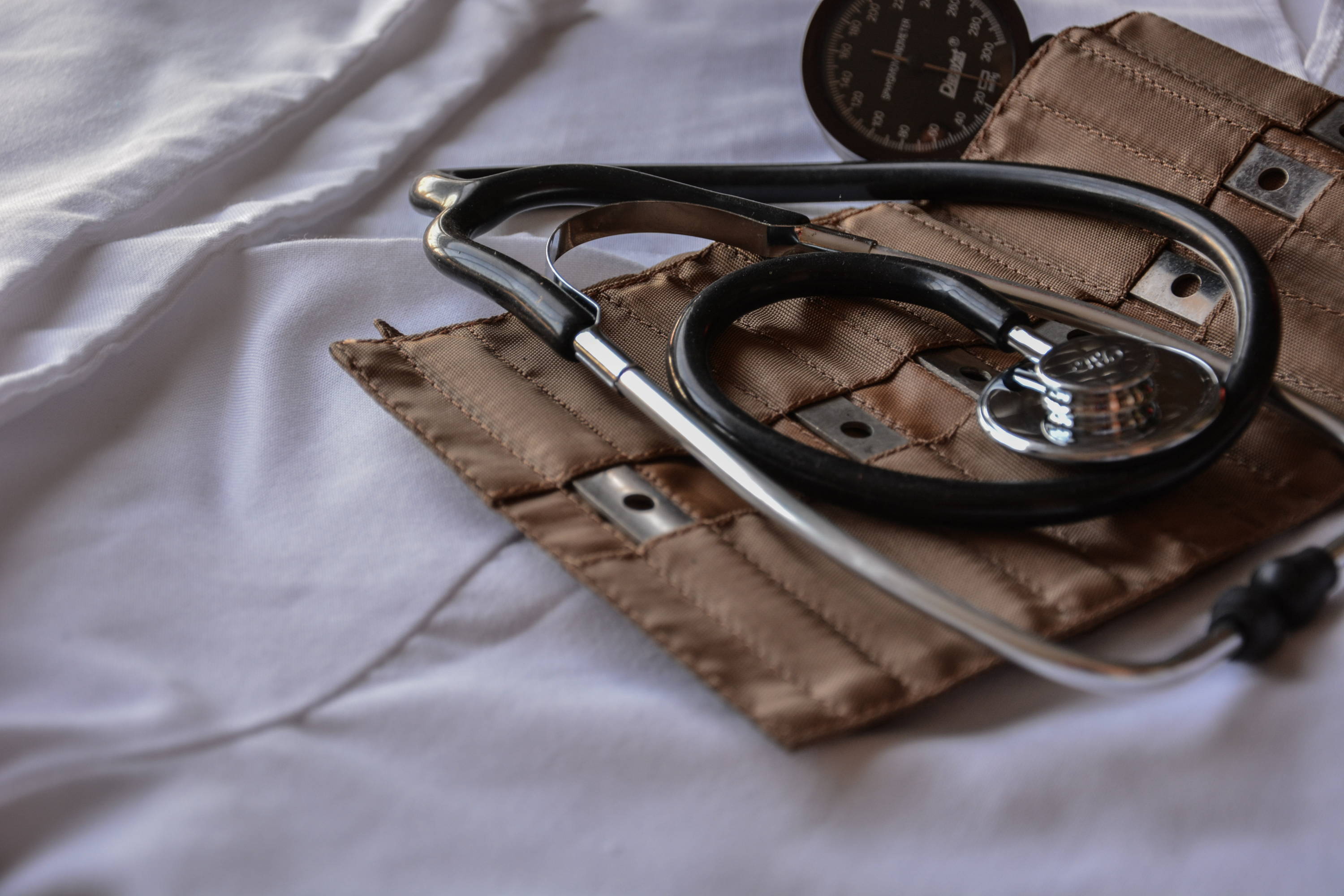 How to Test for Dysmenorrhea
This is your daily reminder that just because something is common, does not mean that it is normal.
If you are experiencing dysmenorrhea, be sure to see your provider so that they can rule out any other potential causes and give you a definitive diagnosis.
When you see your provider, they will likely start by asking you about your overall health history, as well as your menstrual history. They will also typically perform a physical exam and a pelvic exam.
Some additional tests may include:
Ultrasound

MRI

Laparoscopy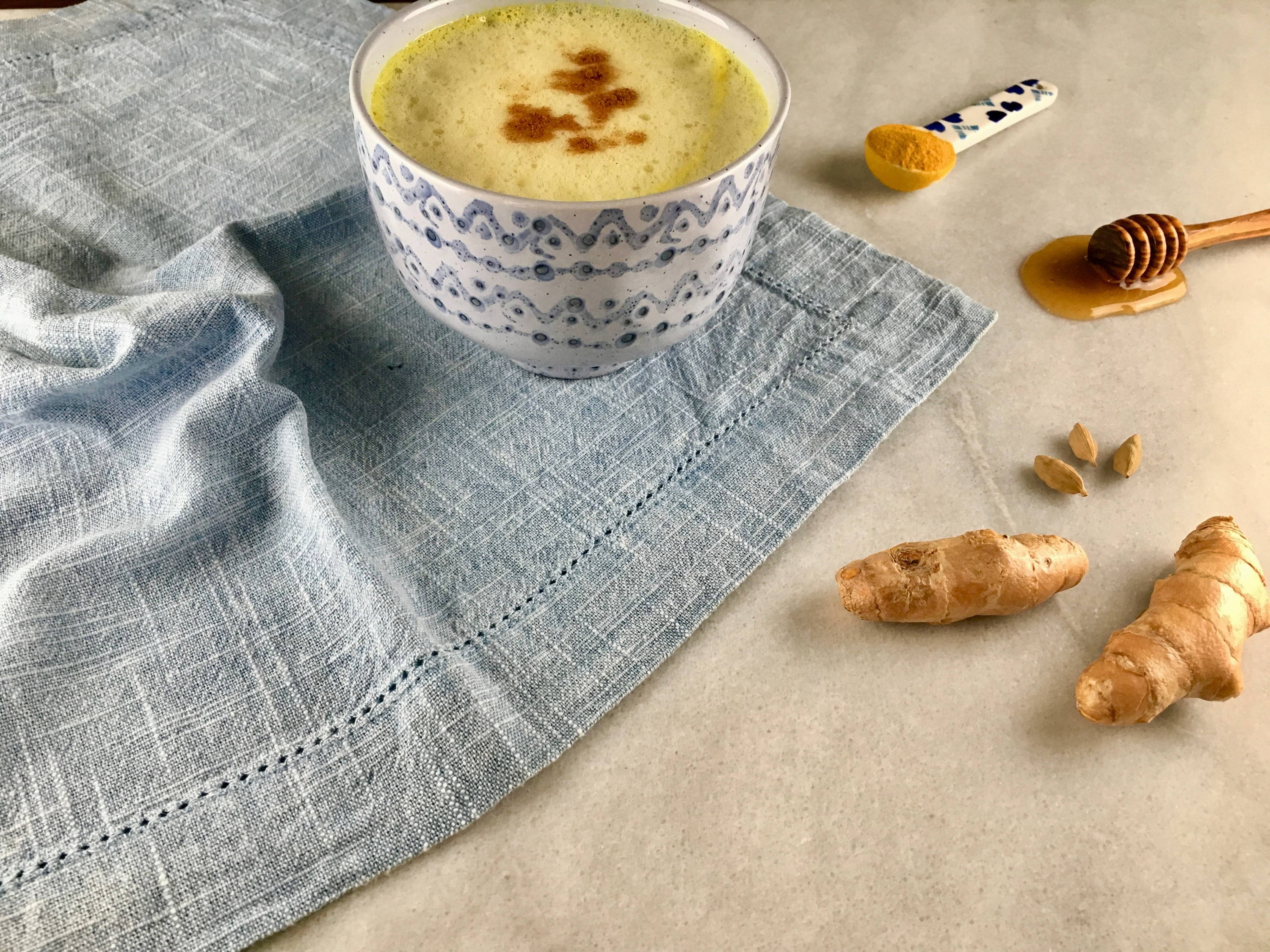 10 Things You Can Do To Soothe Dysmenorrhea
We asked leading practitioners from around the world for their best tips on how to alleviate the pain associated with dysmenorrhea and we put them all in one place for you!
Read on for some amazing, all-natural tips from some equally amazing women.
1. Eliminate Dairy, Add Zinc
According to author and naturopathic doctor,
Dr. Lara Briden (ND)
,
"normal period pain responds well to a combination of a dairy-free diet plus a zinc supplement."
2. Hydrate, Hydrate, Hydrate!
Certified women's health coach,
Jolinda Johnson (CHHC, M.S.Ed)
,
says "keep yourself hydrated throughout your cycle, but especially during your period. I like to add freshly grated ginger and lemon slices to ease pain and reduce bloating."
3. Bring on the Omega-3's
Registered dietician nutritionist and women's health expert,
Cory Levin (MS, RDN)
says "make sure you're loading up on omega-3-fatty acids to reduce prostaglandins, the lipid compounds responsible for cramps."
4. Magnesium is Key
The period guru and board certified holistic health practitioner,
Jenna Longoria (HHC, AADP)
,
says "magnesium, magnesium, magnesium. Also, eat an anti-inflammatory diet with lots of turmeric and ginger!"
5. Reduce Inflammation
According to naturopathic doctor,
Dr. Meghan McNaughton (ND)
,
"painful periods are caused by inflammation in the body, so to reduce pain focus on reducing inflammation. This can be done by reducing alcohol, processed food, and sugar, while including lots of healthy fats (including omega 3s), fresh fruit and veggies, and spices such as ginger and turmeric."
6. Watch for Hormone Disrupting Toxins
Functional nutrition practitioner,
Amanda Montalvo (RD, FDN-P)
says "reduce plastics in your life-- they contain xenoestrogens that can actually impact estrogen levels in the body and make periods more painful." Want to learn more? Check out Amanda's blog post about Hormone Disrupting Toxins here.
7. Adjust your Schedule
Kim Perez (MA, NTP)
says that you must "live according to your natural ebbs and flows. Our periods are a time where our bodies naturally need more rest. Overextending yourself and pushing past your limits during this time can exacerbate symptoms and overall, make you feel terrible- not just during your period but throughout your whole cycle! Make time for yourself during your period. Set boundaries, prioritize what's essential, and be sure to slow down and rest."
8. Pose for Pain-relief
Naturopathic doctor,
Dr. Alexsia Priolo (ND)
says
"applying heat or working through yoga poses like cat, cobra and fish may provide some relief. But how painful is your period? Are you noticing tolerable cramping, or are you curled up in fetal position unable to go to school or work? If it's the latter, there might be something underlying going on."
9. Hooray, GLA!
According to registered dietitian
Kelli Shallal (MPH, RD)
,
you should
"try supplementing with GLA in the second half of your cycle to get relief from the pain!"
10. Star Supplements
Registered nurse and founder of Holistic Health Code, Megan Tantillo (RN), says "magnesium glycinate is your best friend; CBD oil is helpful too."
In case you missed it, be sure to download our "How to Have Happy Hormones" guide today for some more tips about topics like Amenorrhea, Endometriosis, Hormonal Acne, PCOS, Perimenopause, and PMS.
Thank you to the wonderful women that made this booklet possible!
About The Practitioners
Dr. Lara Briden is a naturopathic doctor and the period revolutionary— leading the change to better periods. Informed by a strong science background and more than twenty years with patients, Lara is a passionate communicator about women's health and alternatives to hormonal birth control. Her book Period Repair Manual is a manifesto of natural treatment for better hormones and better periods and provides practical solutions using nutrition, supplements, and natural hormones.  
Jolinda Johnson is a Women's Health Coach who empowers her clients to become their own experts by giving them the support they need to experience balanced hormones, pain-free periods, and fearless fertility.
Cory Levin is a Registered Dietitian and runs a virtual private practice out of San Francisco, CA where she specializes in hormone health, fertility, and digestion.
Jenna Longoria aka The Period Guru, is a board certified women's health practitioner specializing in hormonal health. She helps women reclaim their hormones by working with them to achieve pain-free, regular periods and optimize their fertility through the use of functional nutrition and diagnostic testing.
Dr McNaughton is a Naturopathic Doctor with a special interest in women's health, fertility, and digestion. She works with her patients to identify the underlying cause and barriers that are preventing them from reaching their health goals.
Amanda Montalvo is an Integrative Dietitian that runs Your Non Toxic Life, a blog, nutrition consulting service, and Facebook group that helps women detoxify their minds and bodies and balance their hormones.
Kim Perez is a Nutritional Therapy Practitioner and owner of Root and Branch Nutrition. She specializes in women's health and wellness, focusing on concerns such as fatigue and chronic stress, irregular and painful periods, thyroid imbalances, digestive symptoms, infertility, weight loss and more. Kim is passionate about whole-self nourishment, prioritizing self care, and living with intention.
Dr. Alexsia Priolo is a licensed Naturopathic Doctor in Toronto, Canada with a special interest in the menstrual cycle and fertility.
Kelli Shallal received her Masters Degree at Loma Linda University and is now a phoenix area private practice Registered Dietitian and blogger behind healthy living blog Hungry Hobby.
Megan is the nurse-founder of Holistic Health Code, a virtual health clinic providing accessible and evidence-based holistic care. Passionate about finding root cause, Megan specializes in women's health and natural hormone solutions.
---
Legal Disclaimer: Before participating in any diet or exercise program or using any diet or fitness products or services that may be described and/or made accessible in or through our website, we strongly recommend that you consult with a physician or other healthcare provider. Food Period and its staff are not licensed medical care providers, therapists, psychiatrists, psychologists, relationship counselors, life coaches, first responders or any other kind of professional care provider ("Professional Care Provider") and have no expertise in advising on, diagnosing, examining, or treating medical, psychological, emotional, relationship or personal growth conditions of any kind ("Conditions"), or in determining the effect of any specific action, activity, routine or program (e.g., exercise or diet) on a medical condition or any other Condition. While some of Food Period's content providers may be Professional Care Providers, Food Period, its staff and its content providers are not rendering professional advice of any kind to you personally, including without limitation, medical, psychological, emotional, relationship or personal growth advice, counseling, therapy, treatment or coaching ("Professional Advice"), but are merely providing general education and information to you about wellness topics. You acknowledge and agree that when participating in any diet, exercise, yoga or exercise program or other activity or program described on our website, there is the possibility of physical injury, emotional distress and/or death, and you assume the risk and responsibility for any such results. Our website content is not meant to be a substitute for Professional Advice from Your Professional Care Provider and we make no warranties, express or implied, as to the completeness, accuracy, or appropriateness for any purpose of any information or content contained in our website. You are advised that health advice and other Professional Advice is often subject to updating and refining due to medical and other research and developments. We are committed to bringing you the most up to date information, however, we make no guarantee that the information herein is the most recent on any particular subject. You are encouraged to consult with your health care provider or other Professional Care Provider with any questions or concerns you may have regarding any health condition or any other Condition that you may have before starting any exercise program, making changes to your diet or engaging in any other activity or program described in our website content. You should never disregard medical or other Professional Advice or delay seeking it because of a statement you have read and/or heard in our website content. Our website content should not be used in lieu of Professional Advice given by qualified medical professionals such as your doctor or registered dietitian or other Professional Care Provider. It is important that our website is used only in conjunction with qualified medical guidance and guidance provided by other applicable Professional Care Providers. If you know or suspect that you may be pregnant, have an eating disorder, have diabetes, or have any other physical, psychological, emotional or medical condition, it is imperative that you seek the advice of your doctor or other Professional Care Provider prior to using our website content. If you experience any discomfort or pain during an activity in our website content, such as a diet or exercise routine, you must immediately cease the activity and seek the assistance of a physician or other applicable Professional Care Provider.