This guest blog post was written by Doctor of Chiropractic, Dr. Keren Day, DC.
Disclaimer: the information in this article is for educational purposes only and is not designed to replace individualized recommendations from a practitioner. Always check with your doctor before adding supplements or making changes to your treatment plan.
As young, female (dating) professionals, we face a lot of obstacles each day.
A huge factor that always played a big part in my considerations for the future were children. What kind of career could I have that would allow me the flexibility to love what I do and create a family at the same time?
In my eyes, there was no future or decision I made that did not include the possibility of creating a family.
My career is focused on health and wellness and, as you can imagine, I treat an array of patients. Included in that demographic are women much like myself: educated professionals, over 30, and single (or not quite ready to start a family). 
But freezing my eggs was never something I gave much thought too. It was not really spoken about. As I got older, and further into my career, I started getting more questions from my single, female patients about when they should consider freezing their eggs.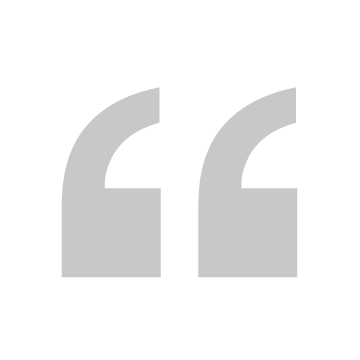 "It can be very lonely and it shouldn't be, it's a beautiful and miraculous process!"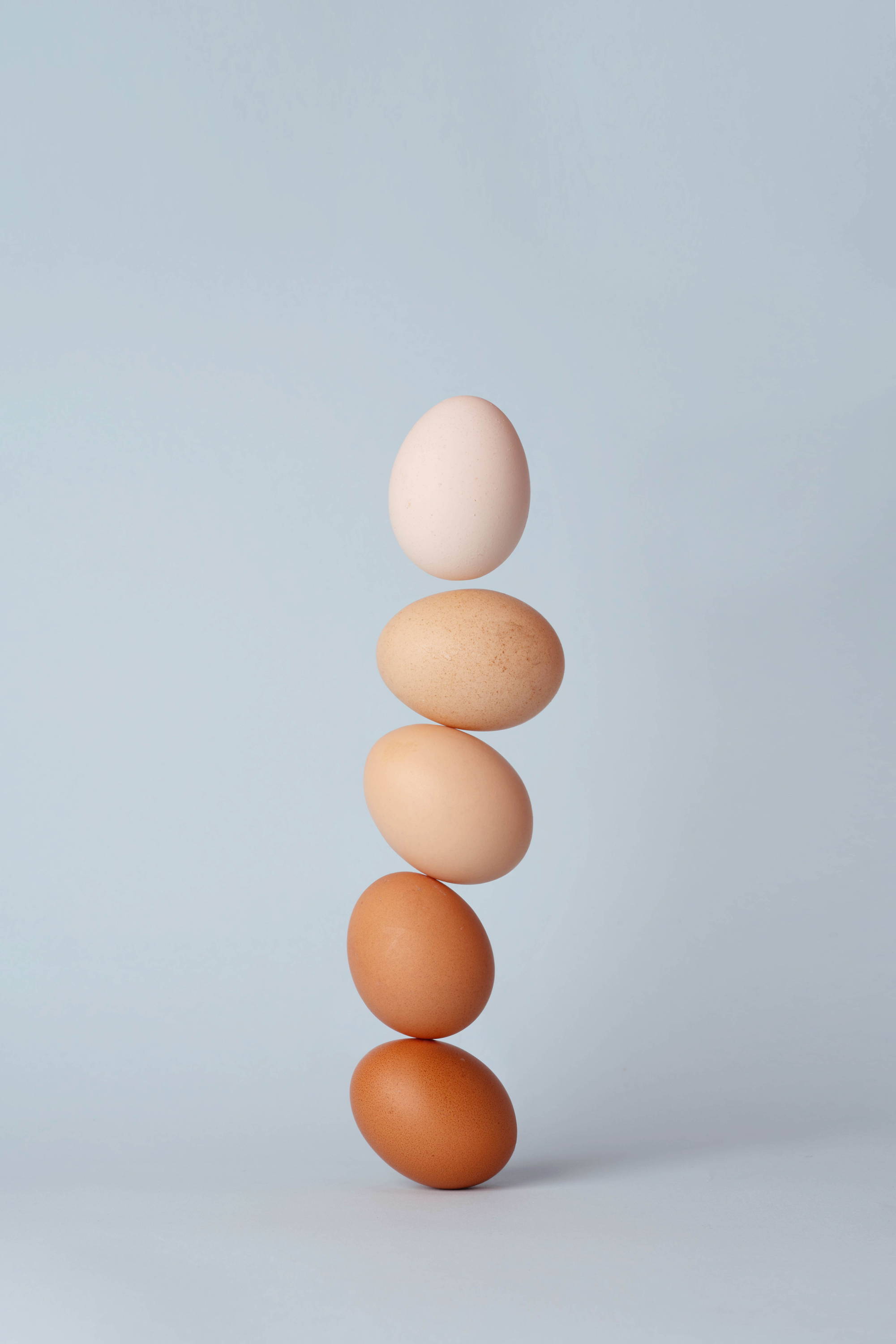 The Conversation That Changed It All
At the age of 33, I went to my gynecologists office and she asked if I was dating someone seriously. I answered honestly and explained that I was dating, but no one "special". She told me I was getting older and that is was time to think about freezing my eggs.
The conversation plagued me. It raced in my mind over and over again. I felt old and as if I failed at achieving something I had been trying to create my entire life.
Two weeks later, I spoke with a patient of mine who was going through the process. She was extremely open and honest with her reasoning. She said she was recently divorced and knew she wanted to have more children, but was not in a stable relationship yet. She froze them thinking about the future.
That conversation made me feel more open to the process. It was no longer about being old, but more of an opportunity to help support my future. I may never need to use those eggs, but it would be nice to have them to help— just in case— and would help eliminate the pressure or fear that I would lose my "window".
The decision to freeze my eggs no longer had a negative connotation for me. It was an investment, an opportunity for the future.
Considering Freezing My Eggs
I waited a couple of years to do the procedure; my reasoning was multifaceted. I'm telling you my side not to persuade you in any particular direction (because my belief is there is no "right" way), but to give you an understanding of my situation at the time in the hopes that my story helps give more women a voice and a choice.
The considerations as far as timing were to do with money and preparation. Again, I firmly believe there is no right or wrong way to choose when to freeze your eggs; this is simply what felt right and was available to me at the time.
I needed to ensure I could take a bit of time off of work, navigate my emotional changes from the hormones, and prepare my body in a way that made me feel comfortable.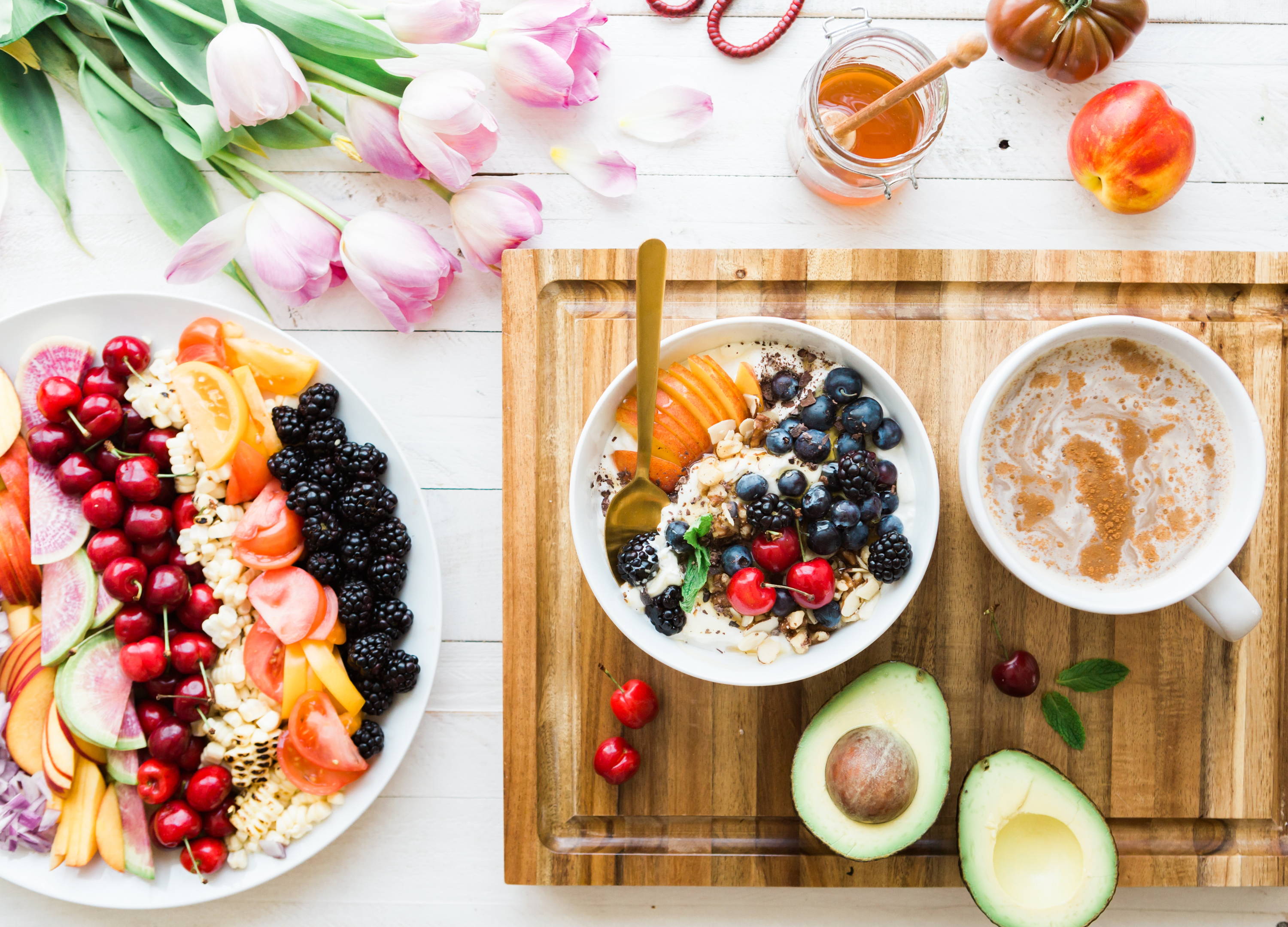 Nutritional Approach
I w

anted to treat my body the same way I would if I were actually trying to get pregnant— remember, I'm a Functional Medicine Practitioner, so you can understand why.
I took six months to prepare; cleansing my body of sugar, processed foods, gluten, and alcohol. I followed the general guidelines of the paleo diet with no grains, lots of plants, healthy fats, and clean protein sources.
I wanted by body to bounce back from the process as quickly as possible and to be in a low state of inflammation throughout.
The supplements that I feel are the most important to incorporate:
Omega-3 to keep inflammatory levels down and help support hormones.

Prenatal Vitamin that is well-sourced.
Vitamin D, which helps with hormonal and whole body support.
Probiotic to help regulate gut health.
The foods that I tried to incorporate with more frequency:
Wild salmon

Walnuts

Avocado

Brazil nuts

Fermented foods

Pumpkin seeds

Sunflower seeds

Sesame seeds and tahini

Dark green leafy veggies

The Process
Choosing My Doctor
I was careful with the process and spent some time choosing my doctor. The entire process is so personal, so I wanted to feel comfortable to ask questions and feel safe with the person taking out my eggs— my possible future children.
We all have a right to choose and for me, asking questions and getting answers patiently is extremely important. I interviewed four doctors before making my final decision.
One big consideration in my choice was the doctors׳ support staff, including front desk staff and nurses, as they would be the ones who I would be conversing with most of the time.
The Process & My Symptoms
My emotions were definitely heightened and my body slowly began to feel heavier. Aside from the swelling associated with water retention, my ovaries were growing and swelling leaving a "heavy" feeling in my lower abdomen.
There are a few reasons we swell. Imagine getting your menstrual period and amplify that ten fold (or more for some). Some women are generally less apt to swell and some more. I have found that the trend will depend on your general monthly tendencies. The amount of eggs that will be ready to be harvested/"retrieved" can also play a part in how swollen you get during the procedure and after.
Something to understand and educate yourself about is hyper stimulation. I have had three patients that had an atypical increase in swelling and had to take a minimum of three weeks to recover due to "hyper stimulation" (also called: OHSS or ovarian hyper stimulation syndrome). This is a situation in which the ovaries become more swollen than normal and can be very painful post procedure.
This information is not to deter you, in fact, on the contrary it is to prepare you so you know what to expect and can prepare yourself for everything that can occur.
My breasts were also extremely tender and I had a more intense version of lower back pain than I normally experience.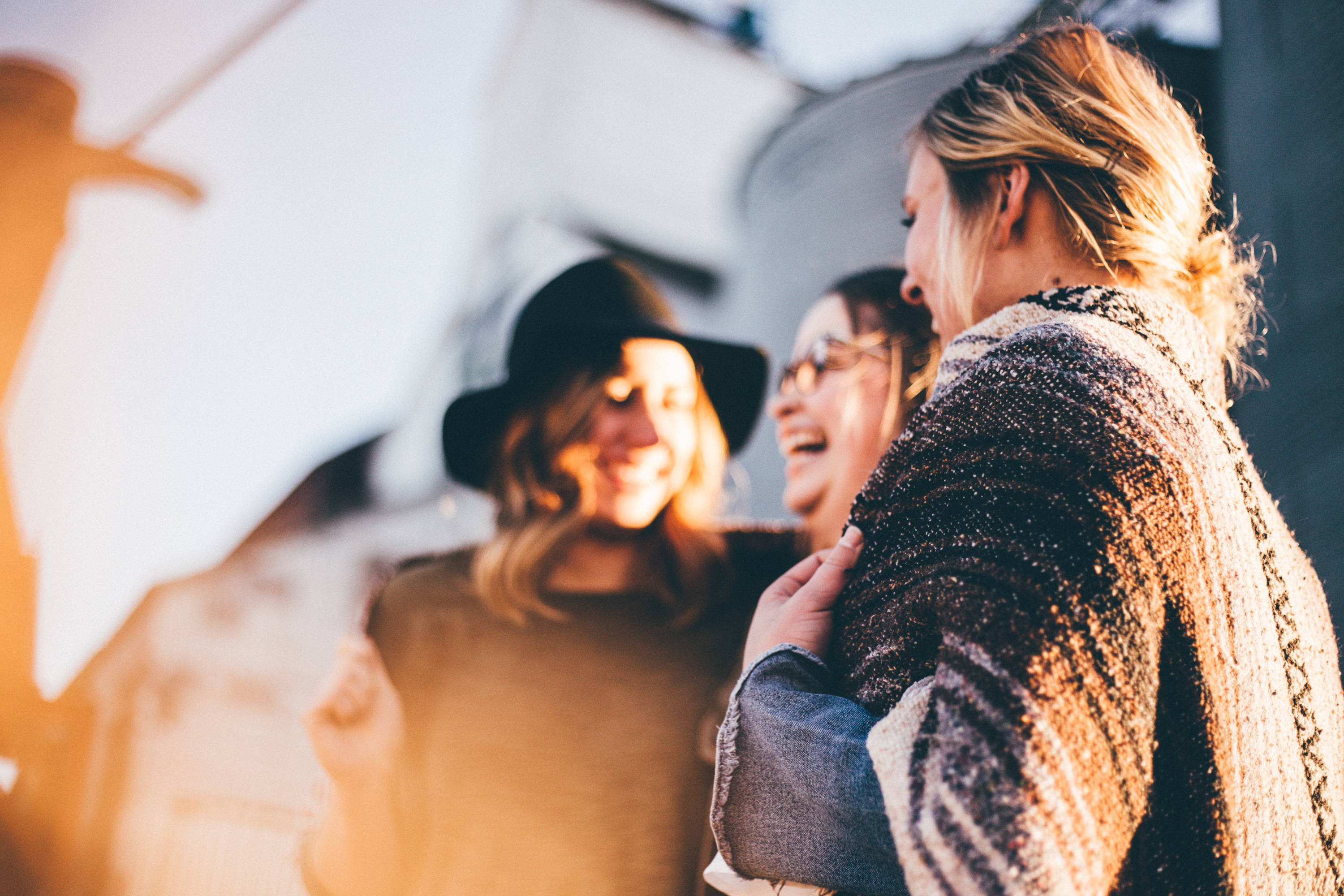 Post Experience
Going through the process, I did not have very many people to discuss the experience with; especially regarding what to expect physically and emotionally. Honestly, no one understood what I felt while I was actually going through it. They couldn't really comprehend the fallout from the hormonal changes associated with medications, what happens physically during the process, and even what happens after the retrieval procedure.
As a result, I now speak to anyone and everyone I can. I love being open, answering questions, and offering advice. It can be very lonely and it shouldn't be— it's a beautiful and miraculous process!
We are so fortunate to live in a time in which technology and science can allow so many opportunities and vectors to have children from IVF to surrogacy.
We could be supporting each other and talking about it as freely we can. You never know who you will empower!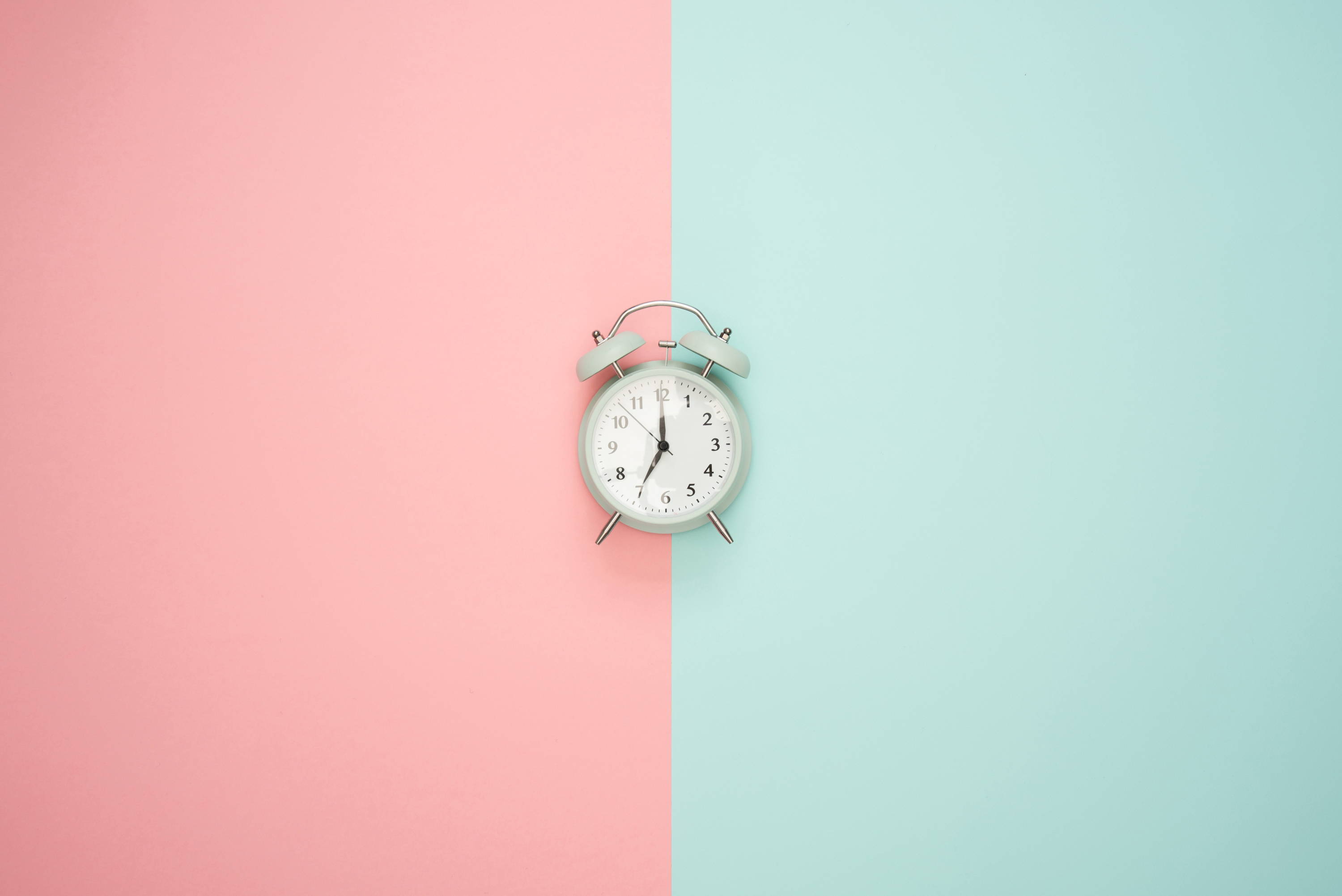 What I Might Have Done Differently
If I had the means and knowledge at a younger age I would have done the procedure a little earlier in life.
Most of the time, the younger the eggs the better the quality. Nowadays, however, science is more advanced and the eggs harvested can remain frozen indefinitely.
Four Takeaways For Egg Freezing
Eat foods to support your body as best as you can.

Be comfortable with your doctor and their staff.
Talk about it! It's something to be proud of.
It's never too early to start talking about your fertility and understanding your options.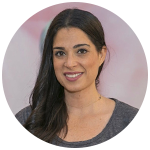 Dr. Keren Day (D.C.) is a Doctor of Chiropractic and The Founder and Chief Innovative Officer of Racked Stretch. She has treated thousands of patients over 14 years. She began her career working with elite and professional athletes, specializing in muscle, tendon, ligament, and fascia injuries. Keren takes a functional and integrative approach in her practice, with additional expertise in nutrition, biomechanics, ergonomics, and diagnostics, which she has honed while working at the famed Eleven Eleven Wellness Center.
---
Legal Disclaimer: Before participating in any diet or exercise program or using any diet or fitness products or services that may be described and/or made accessible in or through our website, we strongly recommend that you consult with a physician or other healthcare provider. Food Period and its staff are not licensed medical care providers, therapists, psychiatrists, psychologists, relationship counselors, life coaches, first responders or any other kind of professional care provider ("Professional Care Provider") and have no expertise in advising on, diagnosing, examining, or treating medical, psychological, emotional, relationship or personal growth conditions of any kind ("Conditions"), or in determining the effect of any specific action, activity, routine or program (e.g., exercise or diet) on a medical condition or any other Condition. While some of Food Period's content providers may be Professional Care Providers, Food Period, its staff and its content providers are not rendering professional advice of any kind to you personally, including without limitation, medical, psychological, emotional, relationship or personal growth advice, counseling, therapy, treatment or coaching ("Professional Advice"), but are merely providing general education and information to you about wellness topics. You acknowledge and agree that when participating in any diet, exercise, yoga or exercise program or other activity or program described on our website, there is the possibility of physical injury, emotional distress and/or death, and you assume the risk and responsibility for any such results. Our website content is not meant to be a substitute for Professional Advice from Your Professional Care Provider and we make no warranties, express or implied, as to the completeness, accuracy, or appropriateness for any purpose of any information or content contained in our website. You are advised that health advice and other Professional Advice is often subject to updating and refining due to medical and other research and developments. We are committed to bringing you the most up to date information, however, we make no guarantee that the information herein is the most recent on any particular subject. You are encouraged to consult with your health care provider or other Professional Care Provider with any questions or concerns you may have regarding any health condition or any other Condition that you may have before starting any exercise program, making changes to your diet or engaging in any other activity or program described in our website content. You should never disregard medical or other Professional Advice or delay seeking it because of a statement you have read and/or heard in our website content. Our website content should not be used in lieu of Professional Advice given by qualified medical professionals such as your doctor or registered dietitian or other Professional Care Provider. It is important that our website is used only in conjunction with qualified medical guidance and guidance provided by other applicable Professional Care Providers. If you know or suspect that you may be pregnant, have an eating disorder, have diabetes, or have any other physical, psychological, emotional or medical condition, it is imperative that you seek the advice of your doctor or other Professional Care Provider prior to using our website content. If you experience any discomfort or pain during an activity in our website content, such as a diet or exercise routine, you must immediately cease the activity and seek the assistance of a physician or other applicable Professional Care Provider.