This guest blog post was written by registered dietician and nutritionist, Cory Levin, MS, RDN.
Cover photo credit @fuelgoodness.
Disclaimer: the information in this article is for educational purposes only and is not designed to replace individualized recommendations from a practitioner. Always check with your doctor before adding supplements or making changes to your treatment plan.
Did you know that one-in-eight couples in the United States has trouble getting pregnant or sustaining a pregnancy and one third of all infertility cases are solely related to male reproductive issues?
When it comes to fertility, I often see women blaming their own bodies before they look into the health of their partner's sperm. It doesn't matter if your partner is an Olympic athlete or if he drives a really fast car; sperm health, much like egg health, is something we simply cannot decipher without running some diagnostic tests first.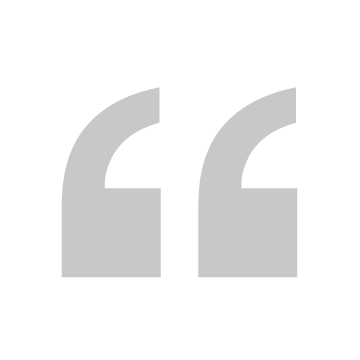 "You and your partner do have control over many different lifestyle and nutrition-related habits that can impact your fertility status."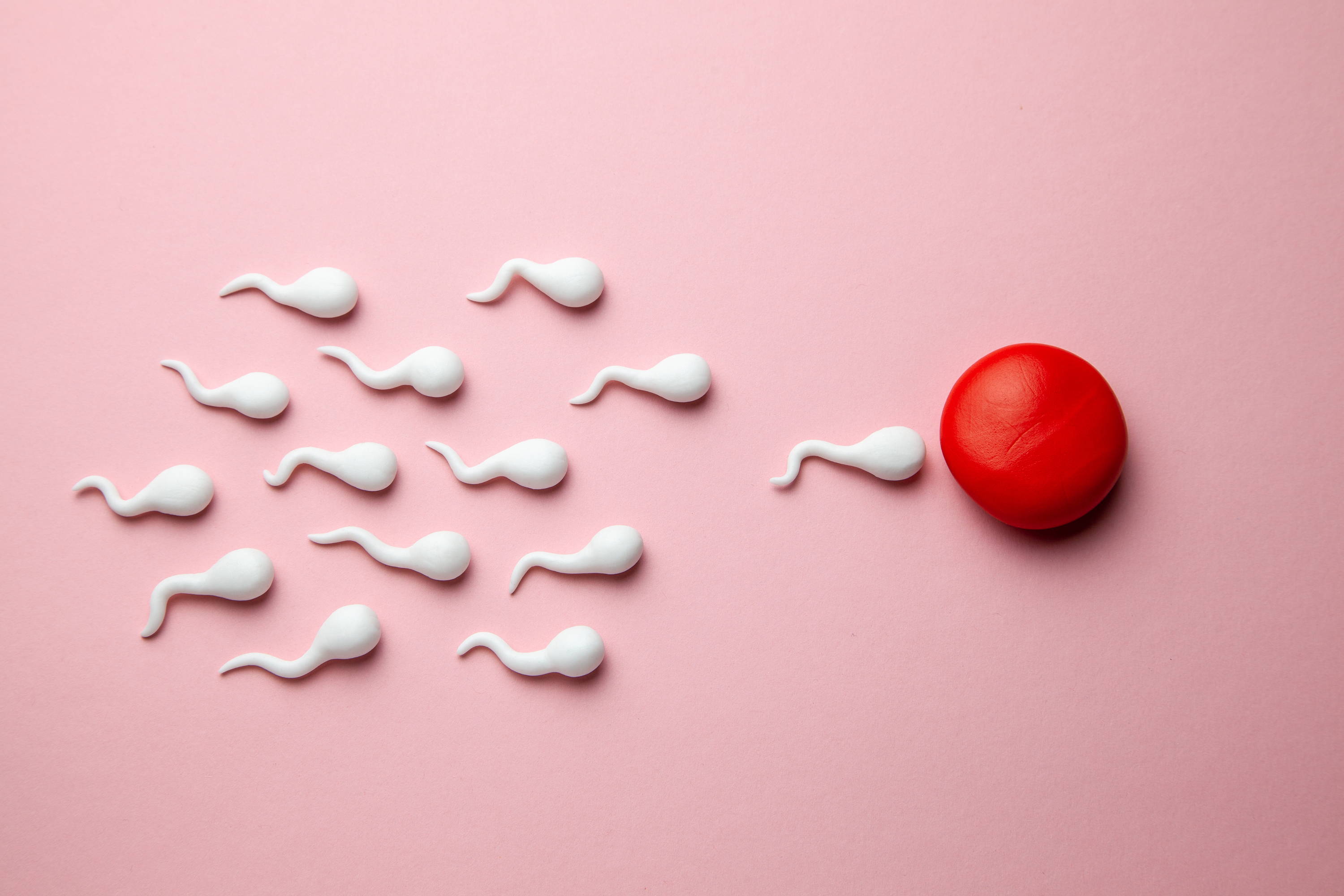 Where to Begin?
To begin, ask your doctor for a sperm analysis to take a peek at the overall health of your partner's swimmers. When performing a sperm analysis, we're looking at three key things:
The Number of Sperm: how many sperm actually exist in your partner's semen?
The Size and Shape of those Sperm: (aka morphology) this is key in order to penetrate an egg successfully.
The Ability of Sperm to Move Correctly: (aka motility) sperm moving backwards simply won't make it during the journey to join the egg.
When taking all of the factors above into consideration, research suggests up to 90% of male infertility issues result from abnormal sperm count (see #1 above).
There are other factors to take into consideration as well, such as pH, liquefaction, and volume, but as outlined above, healthy count, morphology, and motility are crucial.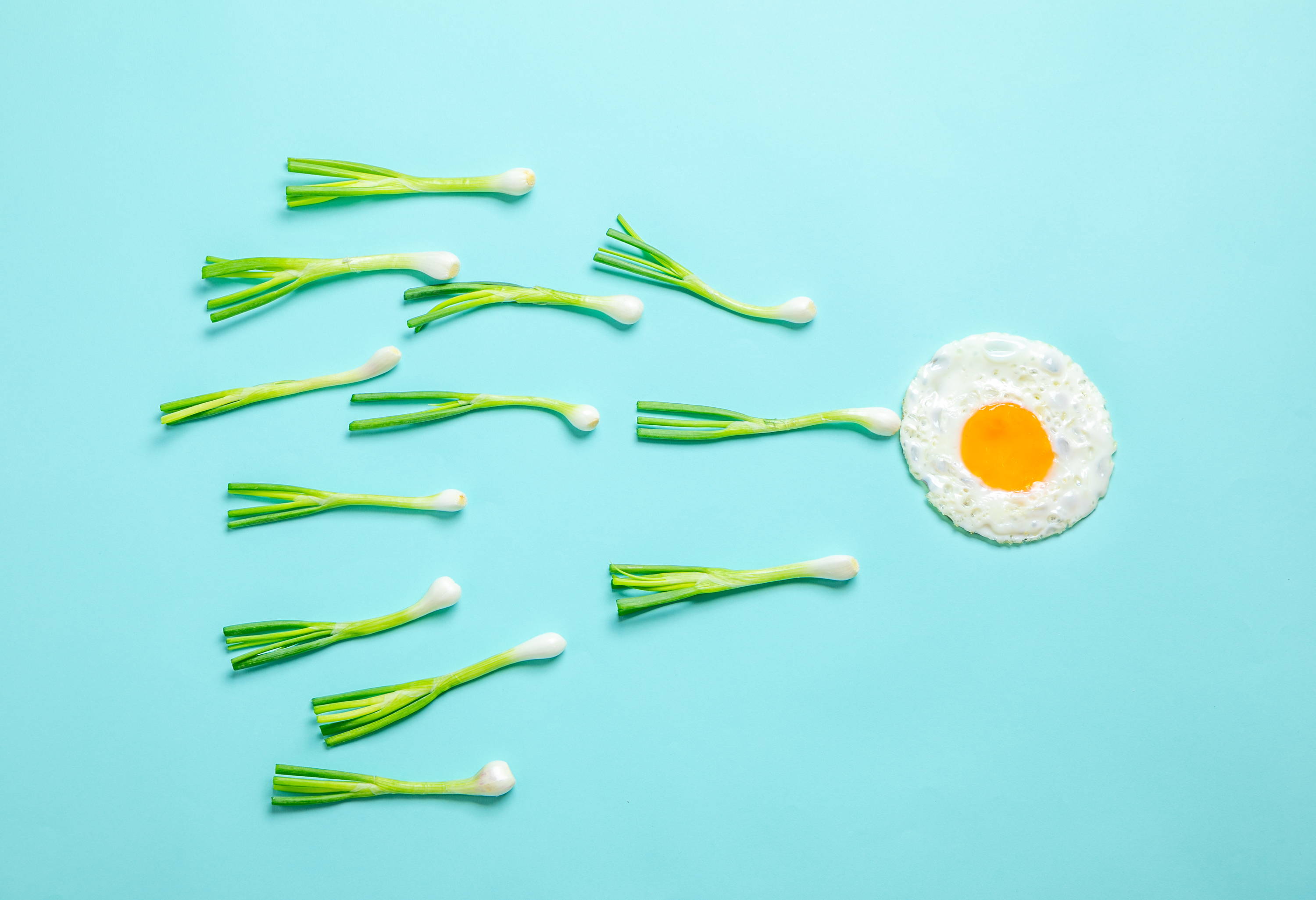 Nutrients Vital To Sperm Health
If you or your partner suspect there may be some male factor involved in your inability to get pregnant, don't panic!
There are plenty of easy-to-implement steps your partner can take in order to optimize his sperm health. New sperm are created and matured about every 64 days, so if you and your partner are thinking about having a baby, ideally you should plan on working on his sperm health a little over two months before trying to conceive.
Take a look at the guide below to ensure your partner's sperm are Michael Phelps quality swimmers.
Nutrient

How it Helps: Reduces damage to cell membranes, DNA damage, and inflammation to improve overall sperm function.

Nutritional Sources: Cabbage, broccoli, oysters, lentils, avocados, and oranges.

To Supplement: Take 200mg daily.

How it Helps: Low zinc status or deficiency has been linked to low testosterone levels and poor sperm quality.

Nutritional Sources: Lamb, oysters, pumpkin seeds, chickpeas, mushrooms, kefir, yogurt, and beef.

To Supplement: Take 200mg daily.

How it Helps: Integral for sperm motility. What good is having a billion swimmers if none of them can move in the right direction?!

Nutritional Sources: Chili peppers, kale, lemons, kiwis, persimmons, strawberries, oranges, and papaya.

To Supplement: Take 1000mg daily.

How it Helps: Plays an important role in sperm production and development. It also prevents DNA damage inside sperm cells.

Nutritional Sources: Foods high in vitamin B12: liver, sardines, clams, beef, tuna, nutritional yeast, dairy, salmon, and eggs.

To Supplement: Take 25mg daily.

How it Helps: A deficiency of DHA, a type of omega-3 fatty acid, may lower sperm count and motility as well as contribute to increased abnormal sperm shape.

Nutritional Sources: Mackerel, salmon, cod liver oil, herring, anchovies, sardines, and omega-3-enriched eggs.

To Supplement: Take 1000mg daily (make sure you're getting at least 500mg of EPA and 500mg of DHA).
Other Important Factors
In addition to a nutrient-dense diet, it's important to address the following factors below when it comes to boosting sperm health: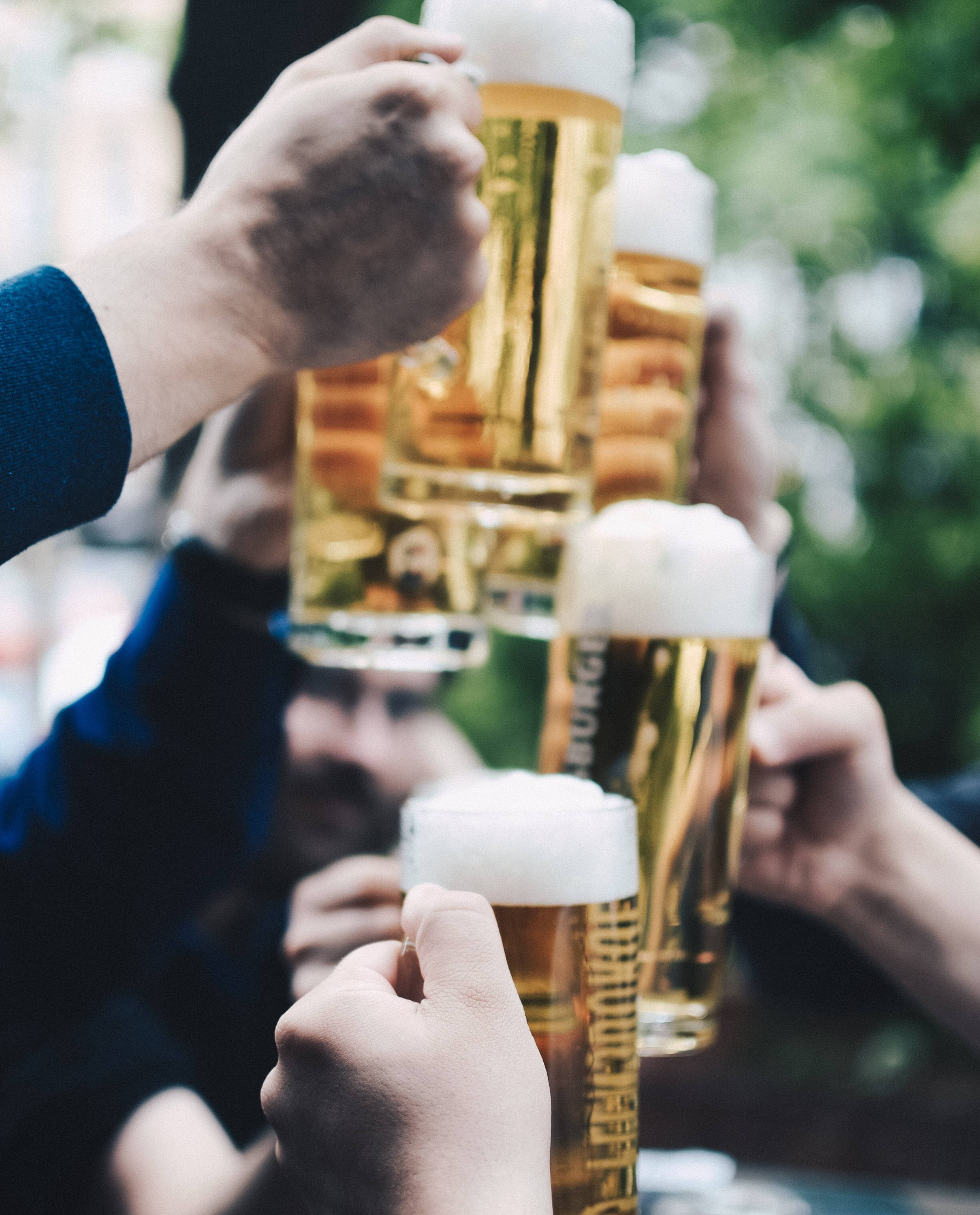 1. Smoking & Alcohol Consumption
Cigarettes and alcohol have been linked to decreased sperm production and increased sperm abnormalities.
Make sure your partner isn't smoking cigarettes or drinking alcohol excessively. Five drinks a week are fine, but any more than that and he's going to want to cut back.
Hello, mocktail hour!
2. Caffeine Consumption
Caffeine may lead to a lower sperm count.
Limit caffeine to less than 200mg a day (equal to about 1 cup of coffee).
If it's too hard to go cold turkey, have him switch to black tea or half-caff first.
3. High Temperature
Keep the family jewels cool.
Sperm production occurs at a very specific temperature and overheating testicles can impede sperm production, so this means saunas and hot tubs more than twice a week for 15 minutes are out.
If putting a laptop on his lap is common practice, have him switch to using a desk with the laptop or separating the computer from his nether region in a different way.
Additionally, loose-fitting clothing and boxers instead of briefs or boxer briefs may help testicles stay at a cooler temperature.
Moving Forward
Infertility can sometimes feel out of our control and bring with it a unique combination of heartache and frustration.
I want you to know that you and your partner do have control over many different lifestyle and nutrition-related habits that can impact your fertility status.
Use this guide moving forward to make more informed decisions when it comes to trying to conceive with your partner.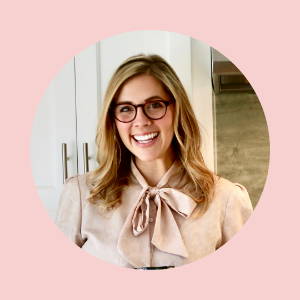 Cory Levin (MS, RD) is a Registered Dietitian Nutritionist and women's health expert. Cory is the founder and principal of The Women's Dietitian and Instagram account @thewomensdietitian, a private practice and digital platform for women seeking nutrition support for hormone balance, fertility, digestion, and weight management. She specializes in conditions such as PCOS, endometriosis, Hashimoto's, and nutrition therapy for infertility and assisted reproductive technology. Cory dedicates her practice to a science-backed eating and lifestyle method she has created called "Cycle Hacking". It is through this program that she customizes nutrition prescriptions for clients phase-by-phase of their cycle to optimize hormone balance and encourage healthy hormone levels.
---
Legal Disclaimer: Before participating in any diet or exercise program or using any diet or fitness products or services that may be described and/or made accessible in or through our website, we strongly recommend that you consult with a physician or other healthcare provider. Food Period and its staff are not licensed medical care providers, therapists, psychiatrists, psychologists, relationship counselors, life coaches, first responders or any other kind of professional care provider ("Professional Care Provider") and have no expertise in advising on, diagnosing, examining, or treating medical, psychological, emotional, relationship or personal growth conditions of any kind ("Conditions"), or in determining the effect of any specific action, activity, routine or program (e.g., exercise or diet) on a medical condition or any other Condition. While some of Food Period's content providers may be Professional Care Providers, Food Period, its staff and its content providers are not rendering professional advice of any kind to you personally, including without limitation, medical, psychological, emotional, relationship or personal growth advice, counseling, therapy, treatment or coaching ("Professional Advice"), but are merely providing general education and information to you about wellness topics. You acknowledge and agree that when participating in any diet, exercise, yoga or exercise program or other activity or program described on our website, there is the possibility of physical injury, emotional distress and/or death, and you assume the risk and responsibility for any such results. Our website content is not meant to be a substitute for Professional Advice from Your Professional Care Provider and we make no warranties, express or implied, as to the completeness, accuracy, or appropriateness for any purpose of any information or content contained in our website. You are advised that health advice and other Professional Advice is often subject to updating and refining due to medical and other research and developments. We are committed to bringing you the most up to date information, however, we make no guarantee that the information herein is the most recent on any particular subject. You are encouraged to consult with your health care provider or other Professional Care Provider with any questions or concerns you may have regarding any health condition or any other Condition that you may have before starting any exercise program, making changes to your diet or engaging in any other activity or program described in our website content. You should never disregard medical or other Professional Advice or delay seeking it because of a statement you have read and/or heard in our website content. Our website content should not be used in lieu of Professional Advice given by qualified medical professionals such as your doctor or registered dietitian or other Professional Care Provider. It is important that our website is used only in conjunction with qualified medical guidance and guidance provided by other applicable Professional Care Providers. If you know or suspect that you may be pregnant, have an eating disorder, have diabetes, or have any other physical, psychological, emotional or medical condition, it is imperative that you seek the advice of your doctor or other Professional Care Provider prior to using our website content. If you experience any discomfort or pain during an activity in our website content, such as a diet or exercise routine, you must immediately cease the activity and seek the assistance of a physician or other applicable Professional Care Provider.