This guest blog post was written by Sabina Braverman, MPA, with tips from a group of wonderful practitioners from around the world.
Disclaimer: the information in this article is for educational purposes only and is not designed to replace individualized recommendations from a practitioner. Always check with your doctor before adding supplements or making changes to your treatment plan.
Acne. Hair loss. Weight gain.
What do these all have in common? They're just some of the symptoms associated with Polycystic Ovary Syndrome (PCOS).
September is PCOS Awareness Month, so we're bringing you this blog post to educate you about this metabolic and hormonal disorder that affects 1-in-10 women.

Read on to learn more about the common symptoms of PCOS and learn about how to manage PCOS from a group of passionate and knowledgeable practitioners.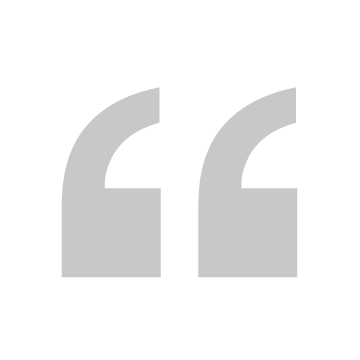 "You do not need to have ovarian cysts to be diagnosed with PCOS."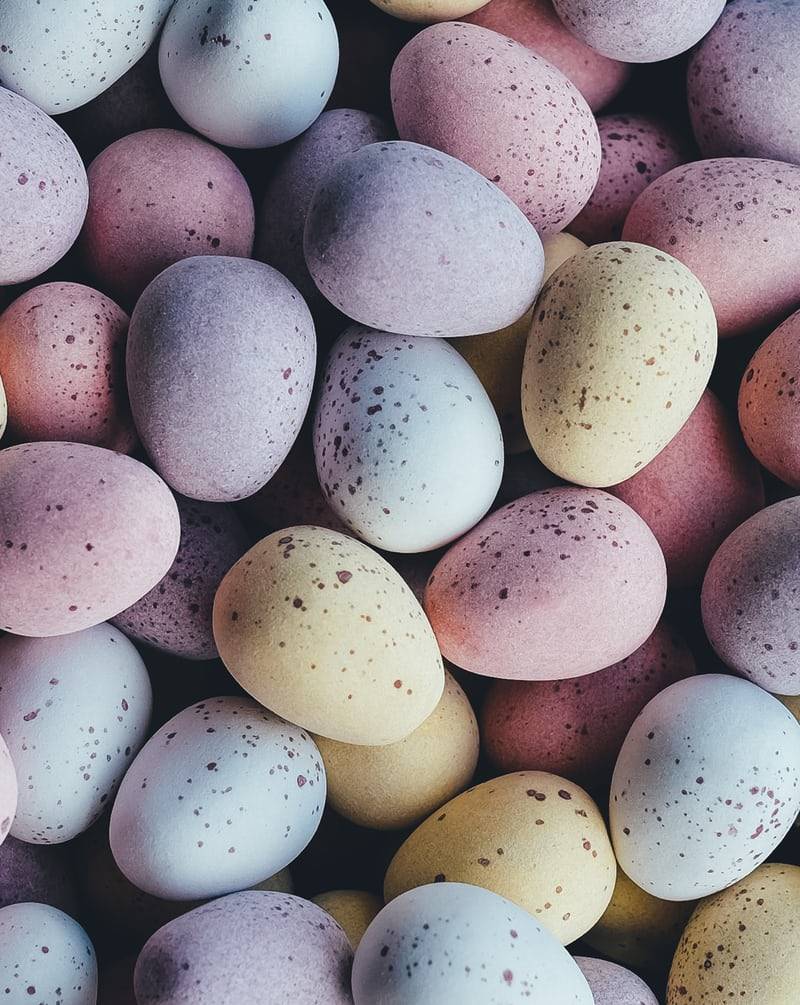 THE SYMPTOMS OF PCOS
The symptoms of PCOS can be quite diverse and can vary depending on what type of PCOS you have. Because these symptoms can be attributed to so many other causes, it is typical for PCOS to go undiagnosed, or even misdiagnosed, for some time.
Some possible symptoms of PCOS include:  
Delayed Ovulation
Missed/Irregular Periods
High Levels of Androgens (Male Sex Hormones)


With increased androgens comes a host of potential symptoms, such as: 

Excess Hair Growth (Hirsutism)
Hair Loss (Androgenetic Alopecia)
Hormonal Acne

Polycystic Ovaries (Shown Via Ultrasound)
Abdominal Weight Gain
Increased BMI
Insomnia/ Poor Sleep
Fatigue
THE FOUR TYPES OF PCOS
You can be diagnosed with one of four different types of PCOS (Types A-D), each with their own set of diagnostic criteria and associated symptoms. Understanding which type of PCOS you have is crucial in order to move forward with creating a comprehensive treatment plan.
Dr. Alexsia Priolo, a naturopathic doctor from Toronto, Canada does a fantastic job outlining the four different types of PCOS in her blog post for us, so be sure to follow
this link
to learn more. She also provides a wonderful overview of the Rotterdam criteria— the set of criteria that you must have in order to be diagnosed with PCOS.
Something interesting to note is that according to these criteria, you

do not

need to have ovarian cysts to be diagnosed with PCOS.
Suspect that you have PCOS?
First of all, know that you are not alone. Read a personal testimonial from the incredible Kayla Jade (aka @thepcosbible) here, where she shares her journey with getting her PCOS diagnosis.
Second, Dr. Priolo— she wrote that awesome blog we mentioned earlier— has some great advice for what to do if you suspect that you have PCOS, so we borrowed it for the purposes of this post.
According to her, if you have an inkling that you may have PCOS, but, aren't 100% sure, there are a couple things you can do:
Track

your period.

Figure out if you ovulate each month.

Get your

blood work

done.

Talk to your medical doctor about an ultrasound if either of the first 2 criteria may not be an issue (ie. blood work is optimal).
Working with a Provider
If you are experiencing the symptoms of PCOS, make sure that you see your health provider to be properly and thoroughly evaluated; if you have PCOS, they can help you identify which type you have.
At your appointment, they will start by asking you about your overall medical history, as well as the symptoms you've been experiencing. They will also typically perform a physical exam and a pelvic exam to evaluate the internal and external health of your reproductive organs.
Additional tests may include:
Ultrasound— to enable the provider to visualize your ovaries and see if

there are any cysts present.

Blood Work— to allow your provider to evaluate the levels of androgens and other hormones in your body.

The hormones that your provider may test for include:

Follicle-stimulating Hormone (FSH)

Luteinizing Hormone (LH)

Estrogens
Testosterone
Sex Hormone Binding Globulin (SHBG)

Your provider may also check your blood glucose and cholesterol

levels, if they suspect PCOS.

Tests in this category may include:

Lipid Profiles (triglycerides and cholesterol)

Glucose Test

Insulin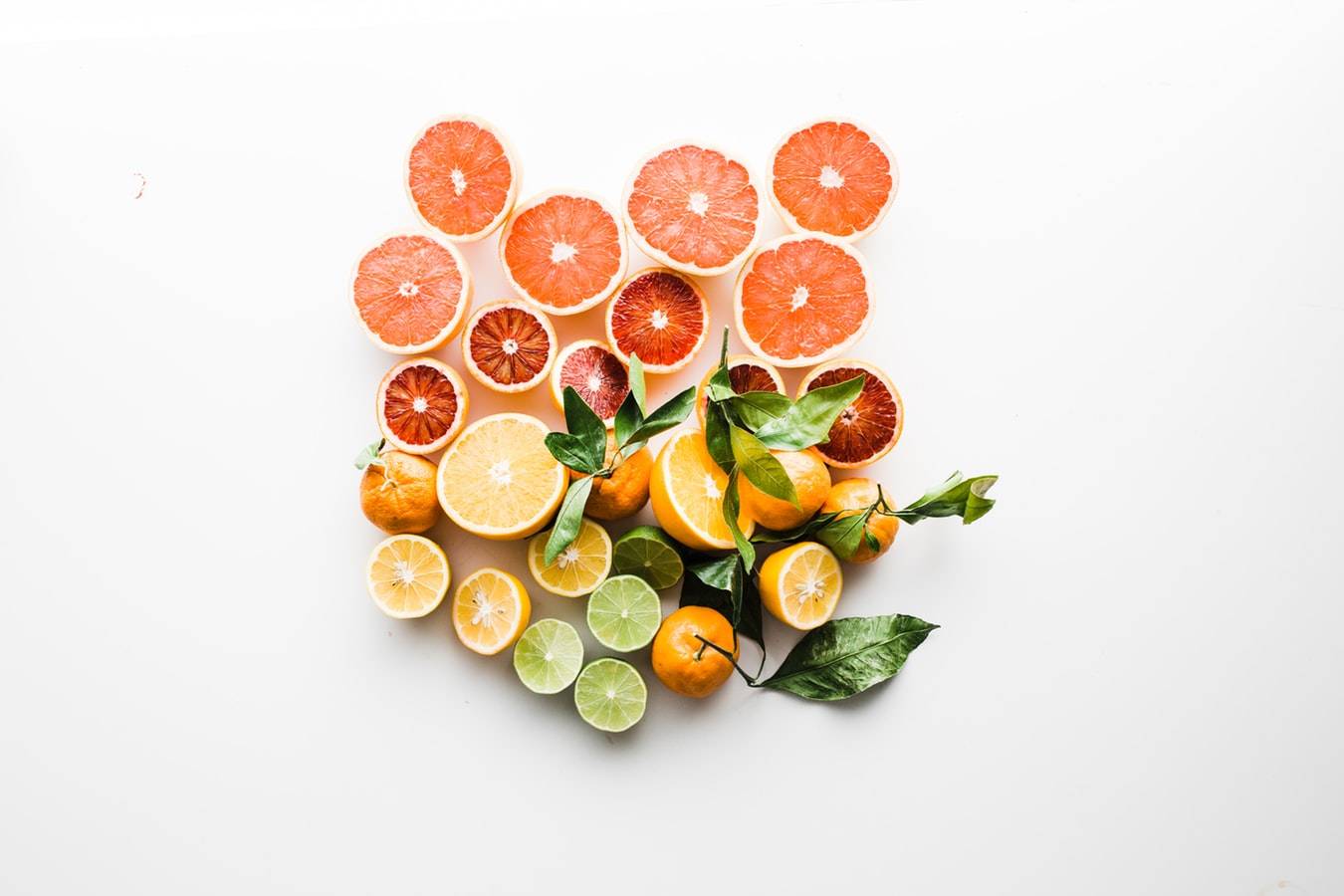 Natural Ways to Manage PCOS
Although your doctor may be quick to prescribe birth control to treat your PCOS, many of the symptoms can actually be managed through lifestyle and diet changes. Read on for some great tips from ten amazing women that are featured in our
free hormonal health e-book
(which you can get a copy of today!).
1. Consider (The Right) Carbs
According to registered dietitian and in-house nutrition expert at Betches Media, Tracy Beckerman (MS, RDN), there is "no need to fear carbs here! Just choose the best ones, like sweet potatoes, beans, and berries."
2. Identify Your PCOS Type
Author and naturopathic doctor,
Dr. Lara Briden (ND)
,
says "start by identifying your type of PCOS. If you have insulin-resistant PCOS, then the most effective treatment is avoiding concentrated sugar, including fruit juice and natural date desserts."
3. Carbs + Fiber + Protein = :)
Registered dietician nutritionist and women's health expert,
Cory Levin (MS, RDN)
asserts that you should "keep your blood sugars balanced by pairing carbs with fiber and protein."
4. Balance Your Blood Sugars
Period guru and board certified holistic health practitioner,
Jenna Longoria (FDN-P)
,
says that "the number one priority for women with PCOS is to balance their blood sugar levels and this is entirely possible through nutrition. Most women with PCOS thrive when they eliminate dairy and gluten." Jenna, a #pcosthriver herself, delves into more detail about diet changes that you can make to manage the symptoms of PCOS
here
.
5. Make Diet And Lifestyle Changes
Naturopathic doctor,
Dr. Meghan McNaughton (ND)
,
explains that "conventional treatment for PCOS often includes hormonal birth control to override a women's hormones. When we focus on balancing hormones with diet, lifestyle, and targeting supplementation, women are able to have regular periods, lose weight, and learn to trust their bodies. If you are trying to conceive and have PCOS, there is hope! Many nutrients, including N-acetyl cysteine, myo-inositol, and vitamin D support ovulation and increase pregnancy rates."
6. Exercise Daily, But Don't Overdo It
According to functional nutrition practitioner,
Amanda Montalvo (RD, FDN-P)
, you should "work in healthy movement that works for your body everyday— this could be walking, yoga, weight lifting, etc. Be careful with too much intense exercise."
7. Quality Proteins, Fats, And Carbs are Your Friends
Nutritional Therapy Practitioner,
Kim Perez (MA, NTP)
, says "diet can make a powerful impact on PCOS, so prioritize quality proteins from healthy animal sources, nourishing fats from foods like avocado, wild fish, olives, coconut, egg yolks, and grass-fed butter/ghee, and low starch carbohydrates primarily from vegetables and low sugar fruits."
8. Incorporate PCOS-Friendly Foods
According to naturopathic doctor,
Dr. Laura Pipher (ND)
, you should "include foods to help balance elevated testosterone and imbalanced insulin levels, which lie at the root cause of PCOS— include walnuts, almonds, pumpkin seeds, ground flaxseed, spearmint tea, and licorice tea."
9. Do Some Digging
Naturopathic doctor Dr. Alexsia Priolo (ND) says that you should "do some testing! PCOS is diagnosed by a collection of signs and symptoms. Are you ovulating? Do you have elevated androgens (based on blood work or male pattern hair growth)? Do you have cysts on your ovaries? Knowing these three factors will give you an indication if you have PCOS and how to approach treating it."
10. Seed Sync, Cyster!
Registered dietitian Kelli Shallal (MPH, RD), suggests that you "try seed syncing/cycling to provide more regular periods!"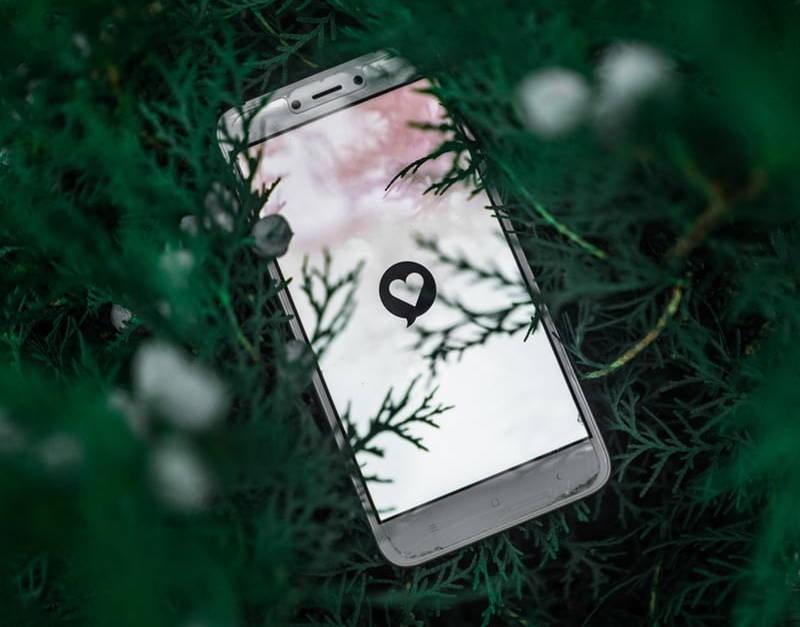 Get Social
The PCOS journey is not one that should be embarked upon alone! In addition to following the amazing practitioners that are featured above, we recommend that you do some digging on social media for accounts to follow.
The PCOS Cysterhood is strong and supportive, and becoming more outspoken by the day. Here are a few accounts to get you started.
Kayla Jade | @thepcosbible

Brigitte Warne | @pcos_to_wellness

Shelby Eckard | @pcos_support_girl

Jess | @pcoswithjess

Jess | @shutthefig

@pcosacademy
About The Practitioners
Tracy Beckerman is a registered dietitian with a focus on women's health. She is the in-house nutrition expert at Betches Media and is writing a book about period health, coming out in Fall 2019.
Dr. Lara Briden is a naturopathic doctor and the period revolutionary— leading the change to better periods. Informed by a strong science background and more than twenty years with patients, Lara is a passionate communicator about women's health and alternatives to hormonal birth control. Her book Period Repair Manual is a manifesto of natural treatment for better hormones and better periods and provides practical solutions using nutrition, supplements, and natural hormones.  
Cory Levin is a Registered Dietitian and runs a virtual private practice out of San Francisco, CA where she specializes in hormone health, fertility, and digestion.
Jenna Longoria aka The Period Guru, is a board certified women's health practitioner specializing in hormonal health. She helps women reclaim their hormones by working with them to achieve pain-free, regular periods and optimize their fertility through the use of functional nutrition and diagnostic testing.
Dr McNaughton is a Naturopathic Doctor with a special interest in women's health, fertility, and digestion. She works with her patients to identify the underlying cause and barriers that are preventing them from reaching their health goals.
Amanda Montalvo is an Integrative Dietitian that runs Your Non Toxic Life, a blog, nutrition consulting service, and Facebook group that helps women detoxify their minds and bodies and balance their hormones.
Kim Perez is a Nutritional Therapy Practitioner and owner of Root and Branch Nutrition. She specializes in women's health and wellness, focusing on concerns such as fatigue and chronic stress, irregular and painful periods, thyroid imbalances, digestive symptoms, infertility, weight loss and more. Kim is passionate about whole-self nourishment, prioritizing self care, and living with intention.
Dr. Laura Pipher is a naturopathic doctor who is on a
mission to build a tribe of well women who are able to create the life they desire with the health they require.
Dr. Alexsia Priolo is a licensed Naturopathic Doctor in Toronto, Canada with a special interest in the menstrual cycle and fertility.
Kelli Shallal received her Masters Degree at Loma Linda University and is now a phoenix area private practice Registered Dietitian and blogger behind healthy living blog Hungry Hobby.
In case you missed it, be sure to download our "How to Have Happy Hormones" guide today for some more tips about topics like Amenorrhea, Dysmenorrhea, Endometriosis, Hormonal Acne, Perimenopause, and PMS.
Thank you to the wonderful women that made this booklet possible!
---
Legal Disclaimer: Before participating in any diet or exercise program or using any diet or fitness products or services that may be described and/or made accessible in or through our website, we strongly recommend that you consult with a physician or other healthcare provider. Food Period and its staff are not licensed medical care providers, therapists, psychiatrists, psychologists, relationship counselors, life coaches, first responders or any other kind of professional care provider ("Professional Care Provider") and have no expertise in advising on, diagnosing, examining, or treating medical, psychological, emotional, relationship or personal growth conditions of any kind ("Conditions"), or in determining the effect of any specific action, activity, routine or program (e.g., exercise or diet) on a medical condition or any other Condition. While some of Food Period's content providers may be Professional Care Providers, Food Period, its staff and its content providers are not rendering professional advice of any kind to you personally, including without limitation, medical, psychological, emotional, relationship or personal growth advice, counseling, therapy, treatment or coaching ("Professional Advice"), but are merely providing general education and information to you about wellness topics. You acknowledge and agree that when participating in any diet, exercise, yoga or exercise program or other activity or program described on our website, there is the possibility of physical injury, emotional distress and/or death, and you assume the risk and responsibility for any such results. Our website content is not meant to be a substitute for Professional Advice from Your Professional Care Provider and we make no warranties, express or implied, as to the completeness, accuracy, or appropriateness for any purpose of any information or content contained in our website. You are advised that health advice and other Professional Advice is often subject to updating and refining due to medical and other research and developments. We are committed to bringing you the most up to date information, however, we make no guarantee that the information herein is the most recent on any particular subject. You are encouraged to consult with your health care provider or other Professional Care Provider with any questions or concerns you may have regarding any health condition or any other Condition that you may have before starting any exercise program, making changes to your diet or engaging in any other activity or program described in our website content. You should never disregard medical or other Professional Advice or delay seeking it because of a statement you have read and/or heard in our website content. Our website content should not be used in lieu of Professional Advice given by qualified medical professionals such as your doctor or registered dietitian or other Professional Care Provider. It is important that our website is used only in conjunction with qualified medical guidance and guidance provided by other applicable Professional Care Providers. If you know or suspect that you may be pregnant, have an eating disorder, have diabetes, or have any other physical, psychological, emotional or medical condition, it is imperative that you seek the advice of your doctor or other Professional Care Provider prior to using our website content. If you experience any discomfort or pain during an activity in our website content, such as a diet or exercise routine, you must immediately cease the activity and seek the assistance of a physician or other applicable Professional Care Provider.