This guest blog post was written by board certified functional nutrition coach Jenna Longoria, HHC, AADP.
Disclaimer: the information in this article is for educational purposes only and is not designed to replace individualized recommendations from a practitioner. Always check with your doctor before adding supplements or making changes to your treatment plan.
Polycystic Ovarian Syndrome (PCOS) is a condition of insulin resistance and ovulatory dysfunction.
This is why diet is the most crucial component of putting PCOS into remission.
PCOS is a metabolic syndrome, so women with it must balance their blood sugar in order to put their symptoms into remission, which is why many women find success (although at a cost) with diabetic medications such as Metformin. However, Metformin depletes B vitamins and has unpleasant gastrointestinal effects, so it's not an ideal option.
Instead, it's best to adapt our diet and lifestyle first, and most times (in addition to certain supplements) this is all it takes.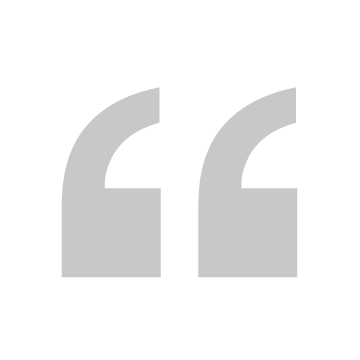 "With the right diet and lifestyle hacks, you can be symptom free and be a #PCOSTHRIVER just like me!"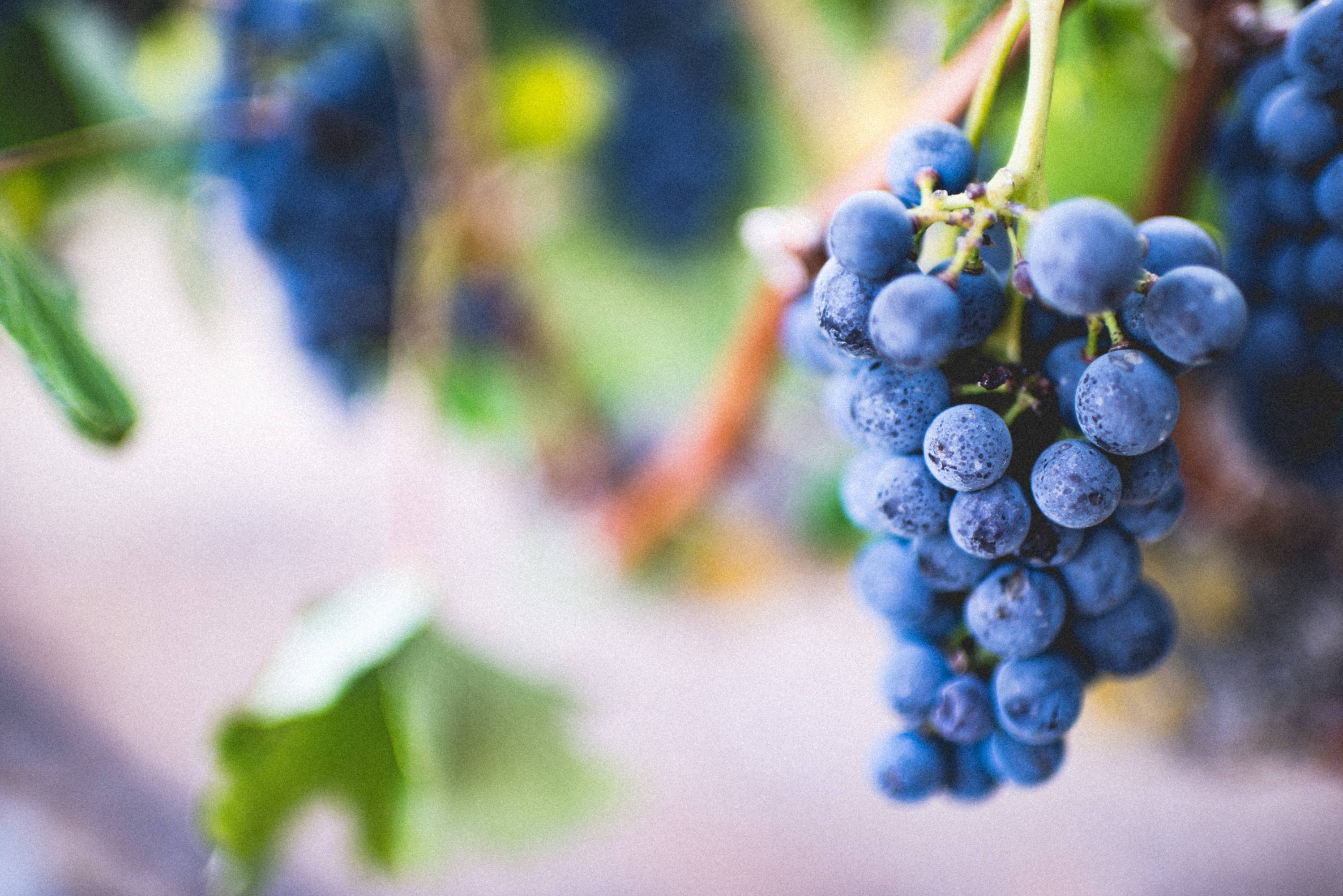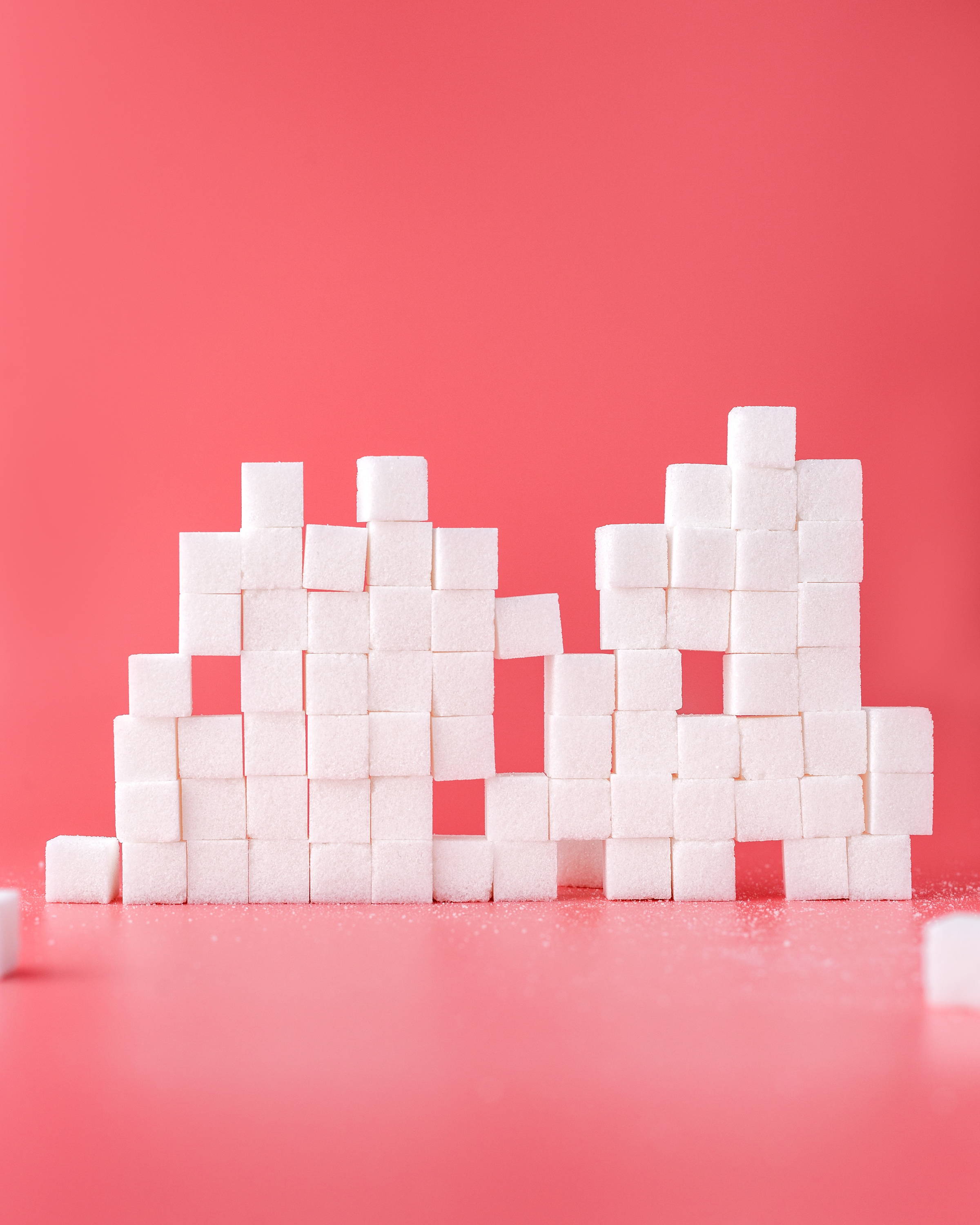 1. Balance Blood Sugar Levels
It all starts with blood sugar.
It's crucial for women with PCOS to keep their blood sugar levels balanced, because high blood sugar leads to insulin resistance, which then prompts the body to pump out more insulin. This insulin then signals our ovaries to produce excess testosterone. Once we have elevated androgens, the light switch for PCOS is then turned on. 
How to Balance Blood Sugar
We can flip off this switch by ditching the dairy, gluten, and eating low glycemic foods.
Dairy
Women with PCOS should avoid dairy, because the protein in dairy spikes our insulin- especially whey protein! Exceptions to this are butter, from pasture raised cows, and ghee, but only in small amounts.
Gluten
Gluten should also be avoided 100% of the time, as it not only spikes blood sugar, but it's inflammatory and provides no benefit to the body.
Artificial Sweeteners
Everyone should avoid artificial sweeteners that contain either saccharin, acesulfame, aspartame, neotame, and sucralose. Studies have linked these to depression and cancer. Studies have also shown them to alter gut bacteria by killing off the good guys and promoting the growth of bad bacteria. This leads to inflammation, which is the root of all disease.
Women with PCOS need to use sweeteners with reservations. Stevia, monk fruit, and xylitol are my preferred sweeteners and can be used daily. Raw honey and maple syrup are okay on occasion as well.
Chromium has been shown to reduce sugar cravings and spearmint tea is also a great option to satisfy a sweet tooth and bonus is it reduces androgens.
2. Lower Inflammation with Healthy Fats
It's important to keep our inflammation down because staying in an inflammatory response will trigger the symptoms of PCOS by releasing harmful chemicals such as cytokines in the body.
This is why you should eat as many omega 3 fatty acid fats (the Good Guys) as possible and stay away from the processed, junk oils (the Bad Guys).
The Good Guys:
Unprocessed organic oils like coconut oil, avocados and avocado oil.

Organic butter from grass-fed cows, clarified butter.

Extra virgin olive oil.

Raw nuts and seeds like chia seeds, flax seeds, almonds, pumpkin seeds, and

walnuts.

Egg yolks from pastured hens.

Lean meat from animals that are free range and/or grass fed.

Coconut oil, which has special medium-chain fatty acids that promote a healthy metabolism, immune system, skin and thyroid.
The Bad Guys:
Corn oil.

Canola oil.

Soy oil.

Vegetable oil.

Hydrogenated or partially hydrogenated fats.

Margarine and shortening.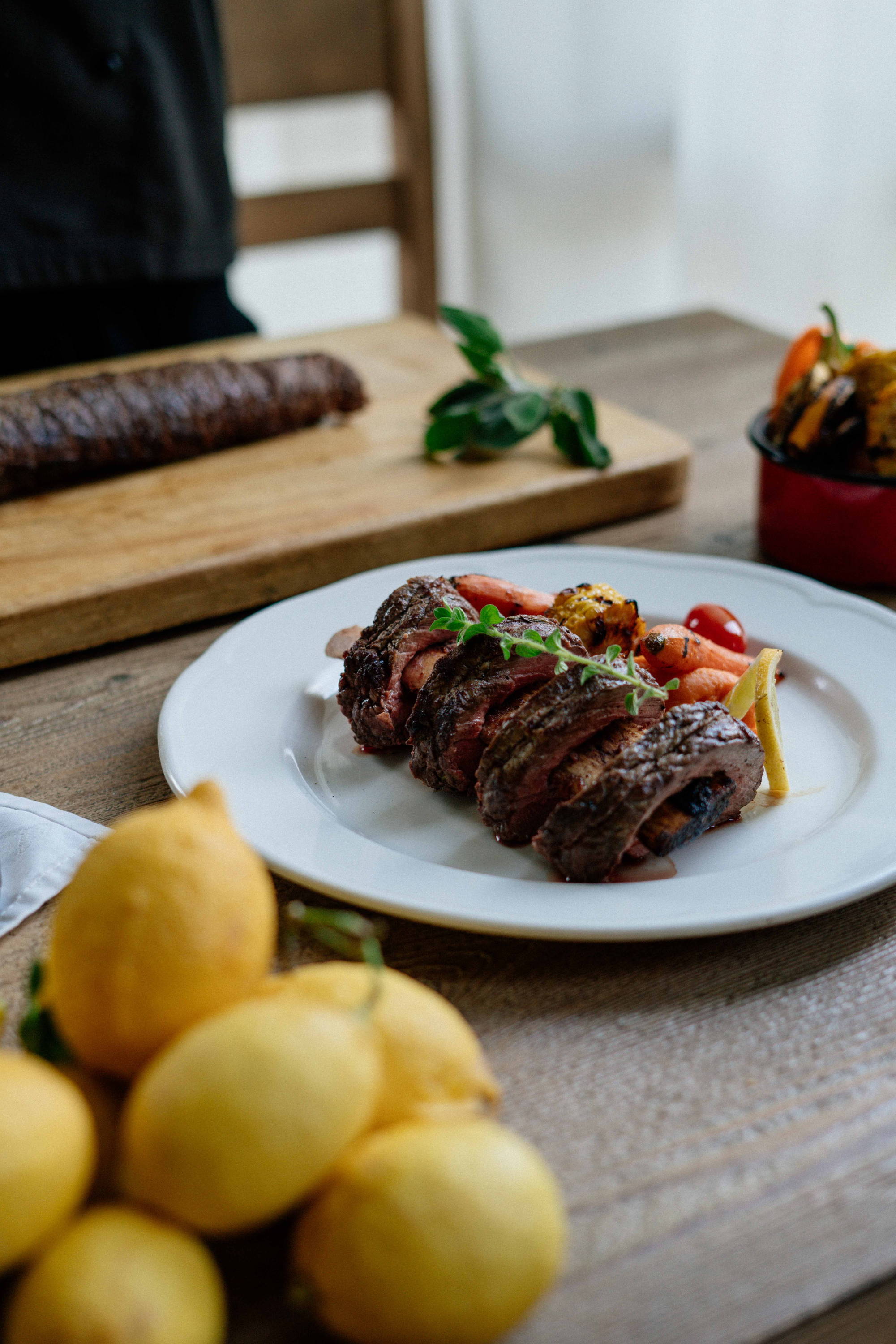 3. Clean Your Protein
It's best to avoid all factory farmed meat, because you are what you eat eats.
If you are eating beef from a cow that was fed GMO corn and pumped with hormones and antibiotics, you are not eating steak, you are eating glyphosate ridden corn that looks like steak— it's an inflammatory cocktail that is best to avoid.
The same goes for farm-raised fish, as well. It's just corn that looks like fish.
This is why it's crucial to make sure your protein is coming from a clean and humane source.
Factory farmed meat is high in xenoestrogens, which means they mimic your hormones and cause your estrogen levels to skyrocket. This is not good! Estrogen dominance is already something women with PCOS struggle with, so we mustn't add fuel to the fire!
Signs of estrogen dominance include moodiness, bloating, breast tenderness, acne, annovulation, painful periods, and anxiety.
Game plan: Stick to humanely raised and organic meats to avoid the added hormones, antibiotics, and the inflammatory omega 6 fatty acids. When eating fish opt for Alaskan Salmon and other wild caught low mercury fish like cod, tilapia, or trout.
Keto and PCOS
Now it's time to talk Keto, because well… it's so hot right now.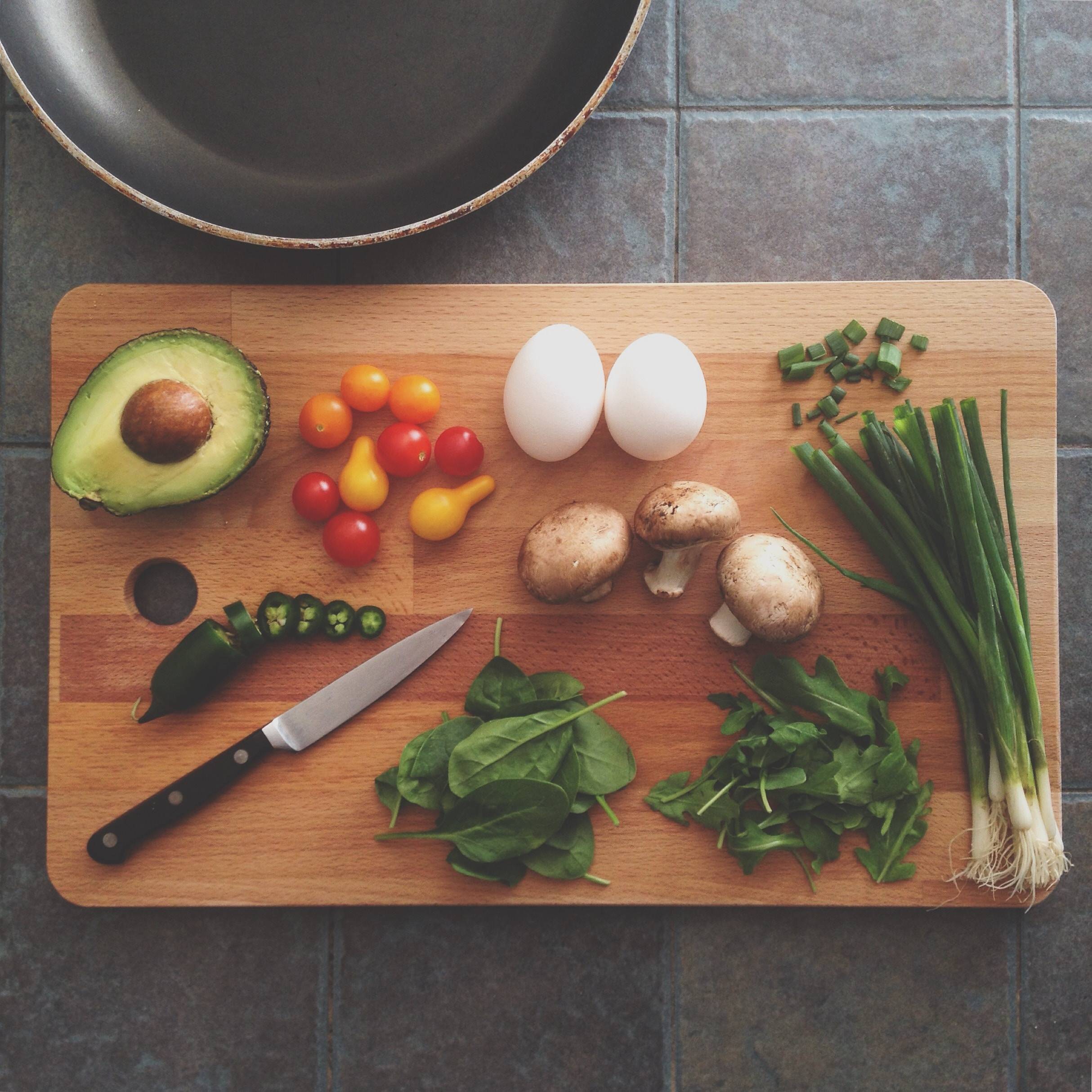 Keto Best Practices
For women with PCOS, I'm a huge fan of the Keto diet, but only as a therapeutic diet observed for about 4-12 weeks. This is because the Keto diet can be harmful if practiced too long.
There was a small study in 2005 that tested the ability of the keto diet to help manage PCOS, and even put it in remission, and it showed promising results.
However, the trial groups only practiced the keto diet for 12 weeks.
You see, although the keto diet is excellent for reversing PCOS, diabetes, and balancing blood sugar, if practiced over a long period of time, women can stop menstruating.
This is because women need a certain amount of carbohydrates (somewhere around 150 grams daily) to ovulate and have a period. The keto diet calls for less than 50 grams a day, so women who practice this diet very often stop having periods a few months later.
My Solution?
Keto for 4-12 weeks (in tandem with working with a health practitioner) and then practice intermittent fasting while observing a "ketoish" diet that includes healthy carbs like a few servings of white rice or sweet potatoes ideally taken in the evening.
As women we need to aim at about 150 grams daily. This number could be 100 grams for some, or higher or lower for others.
Intermittent Fasting and PCOS
Intermittent fasting is an excellent tool to balance blood sugar levels, increase mental clarity, boost energy levels, repair our DNA, and reset our digestive system.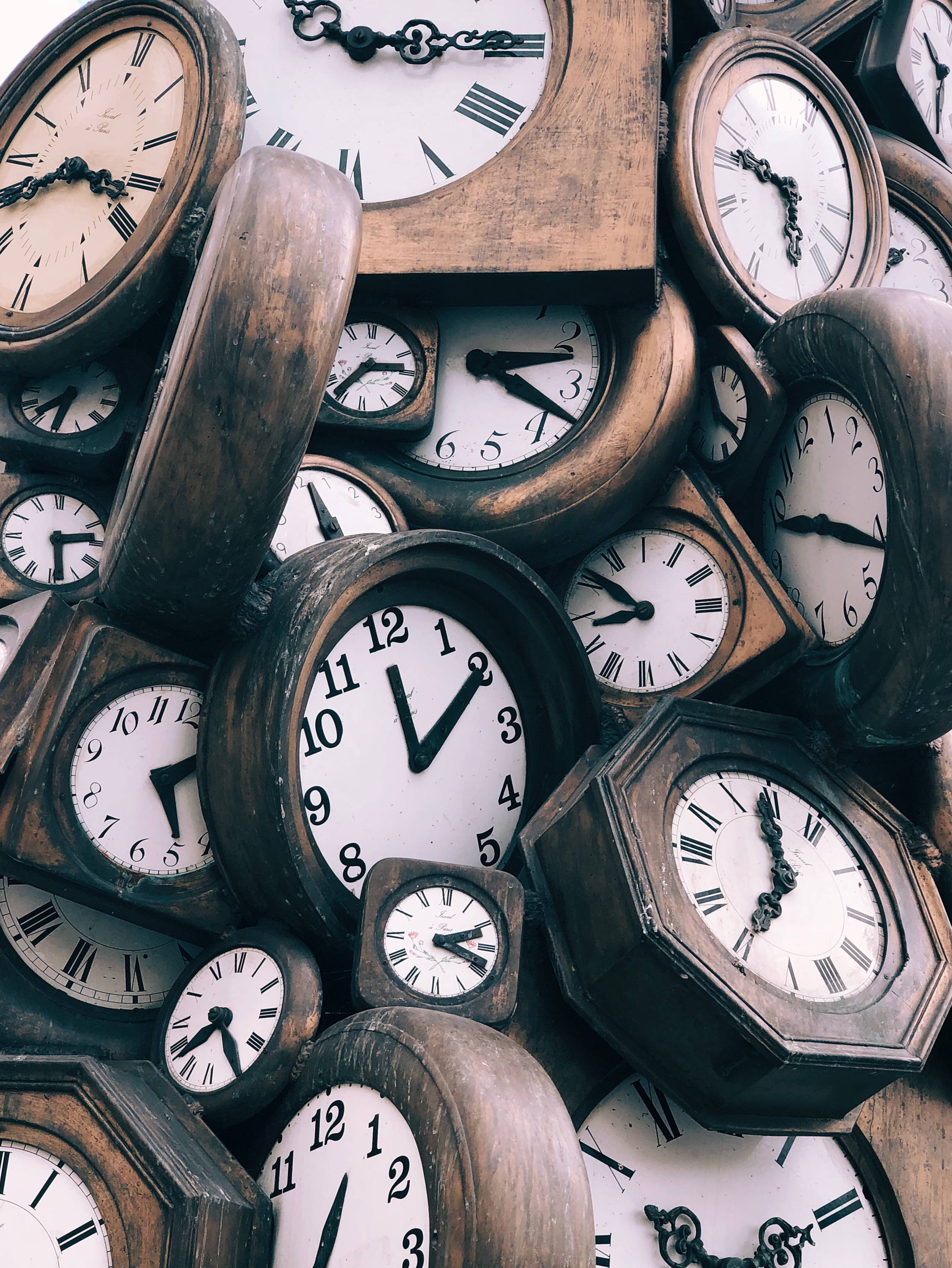 Time Restricted Eating
A great form of Intermittent Fasting for women with PCOS is what's called "Time Restricted Eating".
This means one goes 12-16 hours without eating, and eats all of their food for the day within a certain window. Starting at 12 hours is best (for example stopping eating at 8PM and then having breakfast at 8AM) and then working up to 14 or 16.
It's best to limit your extended fasts of 14-16 hours to 3-4 times a week, but 12 hours should be your daily baseline.
It's very important to note that you must listen to your body and let it tell you how long of a fast is right for you. Personally, I find that 14-16 hours is my magic spot! But it took some trial and error.
Basically, the more time you let pass between your dinner and your first meal of the next day, the more of an advantage you are giving your body to regenerate and replenish.
This is all due to ketones.
When you go 12 hours or more without eating, your body switches from using glycogen for fuel to fat. When the fat is burned for fuel, it produces ketones.
Ketones are a more efficient source of fuel for the body, as they promote weight loss as well as lower cholesterol, blood pressure, and insulin resistance.
Time of Day
Meal

Break-fast (12 hours fasting)

or

Break-fast (14 hours fasting)

or

Break-fast (16 hours fasting)
Remember, PCOS is not a curse.
No, it can't be cured, but with the right diet and lifestyle hacks, along with the correct supplements, you can be symptom free and be a #PCOSTHRIVER just like me!
Jenna Longoria (HHC, AADP)
is a board certified functional nutrition coach specializing in hormonal health. She helps women reclaim their hormonal health by working with them to achieve pain-free, regular periods and optimize their fertility. Through her private practice,
Healthier Notions,
she helps women balance their hormones by using holistic methods such as personally tailored food and exercise plans, lifestyle adjustments, and supplements. Jenna is a firm believer that the right diet can put any hormonal condition into remission. If you're looking to optimize your period and supercharge your fertility, then
download your free guide to pain-free periods today!
---
Legal Disclaimer: Before participating in any diet or exercise program or using any diet or fitness products or services that may be described and/or made accessible in or through our website, we strongly recommend that you consult with a physician or other healthcare provider. Food Period and its staff are not licensed medical care providers, therapists, psychiatrists, psychologists, relationship counselors, life coaches, first responders or any other kind of professional care provider ("Professional Care Provider") and have no expertise in advising on, diagnosing, examining, or treating medical, psychological, emotional, relationship or personal growth conditions of any kind ("Conditions"), or in determining the effect of any specific action, activity, routine or program (e.g., exercise or diet) on a medical condition or any other Condition. While some of Food Period's content providers may be Professional Care Providers, Food Period, its staff and its content providers are not rendering professional advice of any kind to you personally, including without limitation, medical, psychological, emotional, relationship or personal growth advice, counseling, therapy, treatment or coaching ("Professional Advice"), but are merely providing general education and information to you about wellness topics. You acknowledge and agree that when participating in any diet, exercise, yoga or exercise program or other activity or program described on our website, there is the possibility of physical injury, emotional distress and/or death, and you assume the risk and responsibility for any such results. Our website content is not meant to be a substitute for Professional Advice from Your Professional Care Provider and we make no warranties, express or implied, as to the completeness, accuracy, or appropriateness for any purpose of any information or content contained in our website. You are advised that health advice and other Professional Advice is often subject to updating and refining due to medical and other research and developments. We are committed to bringing you the most up to date information, however, we make no guarantee that the information herein is the most recent on any particular subject. You are encouraged to consult with your health care provider or other Professional Care Provider with any questions or concerns you may have regarding any health condition or any other Condition that you may have before starting any exercise program, making changes to your diet or engaging in any other activity or program described in our website content. You should never disregard medical or other Professional Advice or delay seeking it because of a statement you have read and/or heard in our website content. Our website content should not be used in lieu of Professional Advice given by qualified medical professionals such as your doctor or registered dietitian or other Professional Care Provider. It is important that our website is used only in conjunction with qualified medical guidance and guidance provided by other applicable Professional Care Providers. If you know or suspect that you may be pregnant, have an eating disorder, have diabetes, or have any other physical, psychological, emotional or medical condition, it is imperative that you seek the advice of your doctor or other Professional Care Provider prior to using our website content. If you experience any discomfort or pain during an activity in our website content, such as a diet or exercise routine, you must immediately cease the activity and seek the assistance of a physician or other applicable Professional Care Provider.