This guest blog post was written by naturopathic doctor Dr. Alexsia Priolo, ND.
Disclaimer: the information in this article is for educational purposes only and is not designed to replace individualized recommendations from a practitioner. Always check with your doctor before adding supplements or making changes to your treatment plan.
Many people accept period pain as a normal part of their menstrual cycle. What if I told you it's not?
Period pain is the most common gynecological condition, with studies showing its experienced by 45-95% of menstruators. Formally, period pain is known as dysmenorrhea— the greek word for difficult menstrual flow.
Although many people believe that pain is a normal part of their menstrual cycle, it can have negatively impact their daily activities and personal lives, including relationships, school/work performance, and social/recreational activities. Sleep is also affected in those with period pain, especially in the first few days of their cycle, potentially leading to daytime fatigue and sleepiness. And period pain is strongly associated with depression and anxiety.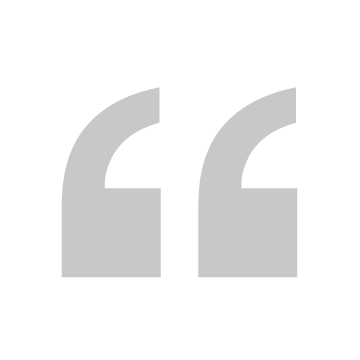 "Period pain may be common, but it doesn't need to be part of your normal."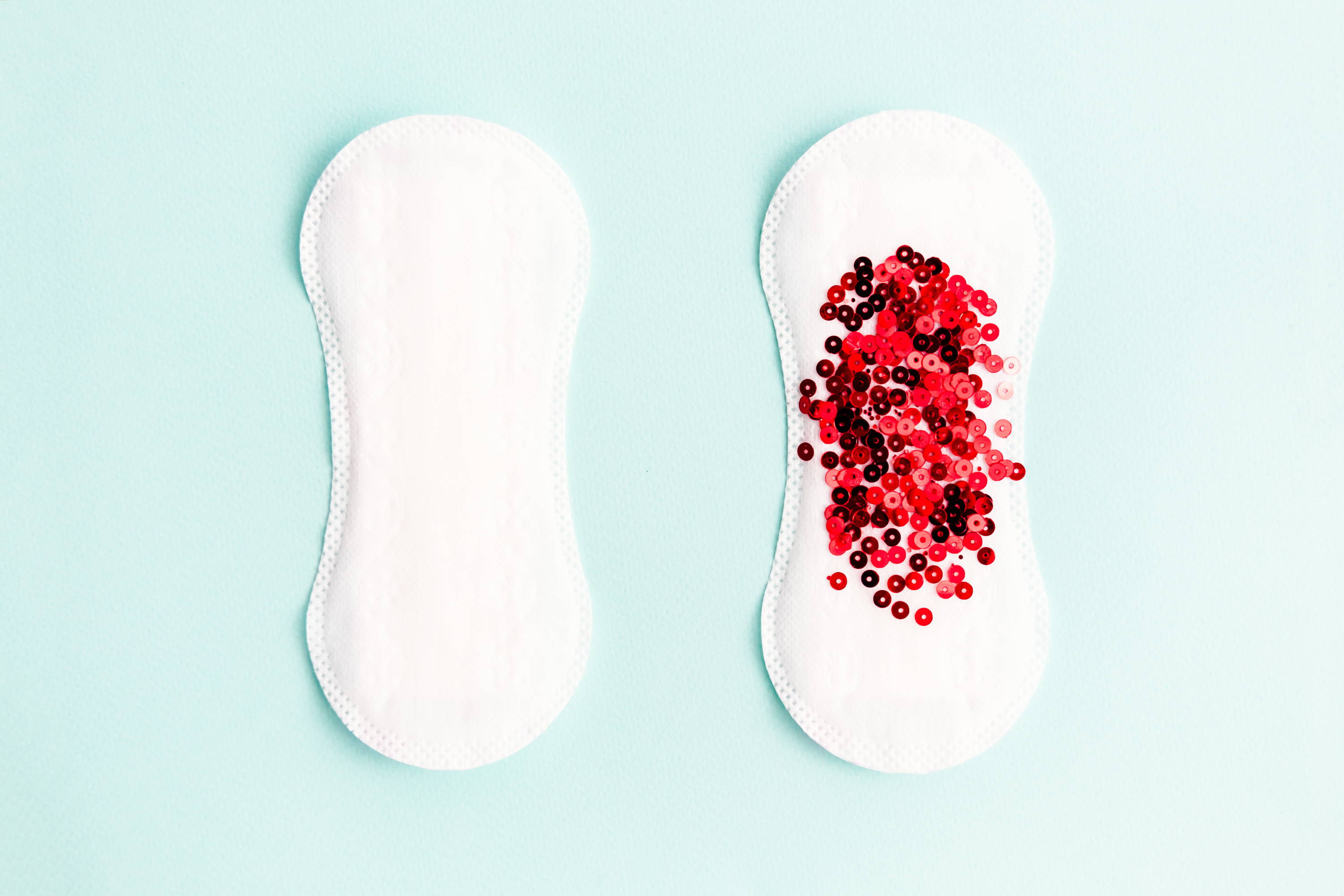 The Two Types of Dysmenorrhea
There are two types of dysmenorrhea: primary and secondary.
Primary Dysmenorrhea
Primary dysmenorrhea is pain without an underlying cause and might happen because of prostaglandin production, nutritional deficiencies, and some diet and lifestyle factors. Painful cycles will usually start after a teen experiences ovulatory cycles (i.e. progesterone production mid-way through the cycle). It may be present right at the beginning of the period and will improve over time.
Secondary Dysmenorrhea
Secondary dysmenorrhea is pain due to an underlying condition that can happen before, during, or after the period. Underlying conditions can include endometriosis, adenomyosis, fibroids and cysts, infections, and even IUDs. Secondary dysmenorrhea usually occurs in menstruators between 20 and 40 years old (most likely due to a delay in diagnosis) and can worsen over time.
For the purpose of this post, we'll focus on primary dysmenorrhea.
Why Does Period Pain Happen?
When you're on your period, your uterine lining releases prostaglandins, causing the uterine muscles to contract.
It's thought that people who have dysmenorrhea, produce too many prostaglandins. Ultimately, this causes contractions that reduces blood flow and causes oxygen deprivation in the uterus that often leads to a cramping pain sensation over the pubic bone.
Pain is typically bad just before and/or when your period begins. It can last between 8-72 hours and is most severe on the first or second days of your period— usually on the days with the heaviest flow. The pain might radiate to your back or thighs and may also cause other symptoms like nausea and vomiting, fatigue, light-headedness, or headaches.
Risk Factors for Period Pain
Age

Smoking

People who experience their period at an early age

Long and heavy menstrual flow

Higher BMI

Alcohol use

Family history of dysmenorrhea
Dysmenorrhea or PMS?
Dysmenorrhea isn't quite the same as PMS (premenstrual syndrome).
Although PMS also occurs a few days before your period and may continue a few days in, it's a mix of psychological and physical symptoms.
Symptoms include depression, anxiety, irritability, abdominal cramping, bloating, and painful breasts. If you think you might also have PMS, you should be recording your symptoms for at least two cycles using a symptom chart like the DRSP.
What Can You Do About It?
Conventional Treatment
NSAIDs (Non-Steroidal Anti-Inflammatory Drugs) are considered first line treatment. If they don't relieve pain, the second line treatment is Combined Oral Contraceptives (COCs) like the birth control pill.
Alternative Treatments
Read on to see how you can address the problems mentioned above naturally!
Remedy
Why It Helps

Heat is thought to work by increasing blood flow to the abdominal area, activating heat sensors in the skin and, thus, reducing signals of pain.

One study showed that heat therapy, using adhesive patches on the lower abdomen moderately improved pain intensity compared to placebo and no treatment. Using heat appears to work best while you're on your period for short-term pain reduction.

Magnesium is one of the body's most essential nutrients.

It reduces prostaglandins and relaxes the smooth muscle of the uterus. There are many forms of magnesium, but I find magnesium bisglycinate to be best absorbed by the body and muscles and doesn't act primarily as an osmotic laxative (but may cause loose stools at higher amounts).

Acupuncture is my favorite modality to use as it helps to get energy and blood flowing smoothly. Inserting thin needles into various points in the body, along various meridians, helps to stimulate the nervous system and release natural opioids and serotonin.

Many studies have been conducted looking at the effectiveness of acupuncture for period pain and it's been shown to be more effective at reducing pain than NSAIDs or no treatment. It's also been shown to be effective in a short time period.

Unfortunately, acupuncture isn't a treatment that you can do yourself. Registered Acupuncturists or Naturopathic Doctors are able to administer this treatment before or during your period. They can also teach you acupressure, which is pressure applied to acupuncture points using fingers, knuckles, or thumbs. It has a similar effect to acupuncture, but may not penetrate the meridians as deeply.

Cinnamon is more than just a flavourful spice, as it has many antioxidant, antimicrobial, and anti-inflammatory properties.

Historically, it's been used for abdominal cramps. One study demonstrated that cinnamon can significantly decrease menstrual pain, compared to placebo.

Ginger, by nature, is a warming herb that can help improve blood circulation and decrease inflammation.

It also has the bonus benefit of reducing the sensation of nausea if you experience that symptom along with pain.

Studies have shown that ginger used a few days before the menstrual cycle, and a couple of days into it, can decrease pain compared to NSAIDs. Ginger targets prostaglandin production and also acts as an anti-inflammatory.

Lavender is one of my favorite essential oils to diffuse.

Studies suggest essential oils are able to stimulate the part of the brain responsible for smell and may release chemicals like endorphins and serotonin, resulting in relaxation and stress reduction. Inhalation has been shown as the most effective type of aromatherapy as it's the fastest way to get into the body.

Lavender has been used for the acute treatment of dysmenorrhea. Studies show that smelling lavender throughout your period may decrease pain when compared to placebo or NSAIDs.

Fish Oil and Vitamin E have been shown to suppress prostaglandin production.

When taken together at the beginning of menstruation, it can significantly decrease pain intensity. Studies show that fish oil taken alone is more effective at reducing period pain than NSAIDs.

Being active reduces stress, pain, and prostaglandin synthesis.

Many studies have found that low intensity exercise like yoga and stretching showed the largest and most consistent benefit at reducing pain compared to no treatment and a moderate reduction when compared to NSAIDs. It might be because it can lessen cortisol levels, thereby reducing prostaglandin synthesis. There's been little research done looking at high intensity exercise on period pain.

Quite a few studies have looked at yoga in particular, and have found that three specific poses, practiced on their own or with others, demonstrated an improvement in pain duration, pain intensity, and quality of life.  

The three specific poses that were studied were cobra, cat, and fish pose. The yoga practice was between 20 minutes per day to 60 minutes per week, and treatment length ranged between 2-3 months. However there wasn't a follow-up to determine the lasting effects beyond 3 months and the studies didn't keep track of any NSAID use. Nevertheless, this is considered an accessible lifestyle tool that many may find benefit from.
Final Thoughts
Frequent life changes, fewer social supports, and stressful relationships are also associated with period pain. And while there aren't any quick fix natural remedies for those, speaking to someone like a therapist or close confidant may be helpful.
Research shows that self-care techniques that a person can do themselves (like acupressure, heat, and yoga) can be empowering tools that increases a sense of agency over their cycles.
While some of these remedies can be easily done at home, it's important to consult with a trusted health care provider like a Naturopathic Doctor to determine if any of these vitamins, minerals, and herbs are right for you. Most importantly, it's important to use the right dose to get the desired effect, and choose a safe product.
Period pain may be common, but it doesn't need to be part of your normal.
References
Adib Rad, H., Basirat, Z., Bakouei, F., Moghadamnia, A., Khafri, S., & Farhadi Kotenaei, Z. et al. (2018). Effect of Ginger and Novafen on menstrual pain: A cross-over trial. Taiwanese Journal Of Obstetrics And Gynecology, 57(6), 806-809. doi: 10.1016/j.tjog.2018.10.006
Armour, M., Smith, C., Steel, K., & Macmillan, F. (2019). The effectiveness of self-care and lifestyle interventions in primary dysmenorrhea: a systematic review and meta-analysis. BMC Complementary And Alternative Medicine, 19(1). doi: 10.1186/s12906-019-2433-8
Burnett, M., & Lemyre, M. (2017). No. 345-Primary Dysmenorrhea Consensus Guideline. Journal Of Obstetrics And Gynaecology Canada, 39(7), 585-595. doi: 10.1016/j.jogc.2016.12.023
Iacovides, S., Avidon, I., & Baker, F. (2015). What we know about primary dysmenorrhea today: a critical review. Human Reproduction Update, 21(6), 762-778. doi: 10.1093/humupd/dmv039
Jahangirifar, M., Taebi, M., & Dolatian, M. (2018). The effect of Cinnamon on primary dysmenorrhea: A randomized, double-blind clinical trial. Complementary Therapies In Clinical Practice, 33, 56-60. doi: 10.1016/j.ctcp.2018.08.001
Matthewman, G., Lee, A., Kaur, J., & Daley, A. (2018). Physical activity for primary dysmenorrhea: a systematic review and meta-analysis of randomized controlled trials. American Journal Of Obstetrics And Gynecology, 219(3), 255.e1-255.e20. doi: 10.1016/j.ajog.2018.04.001
Woo, H., Ji, H., Pak, Y., Lee, H., Heo, S., Lee, J., & Park, K. (2018). The efficacy and safety of acupuncture in women with primary dysmenorrhea. Medicine, 97(23), e11007. doi: 10.1097/md.0000000000011007
Dr. Alexsia Priolo (ND) is a Naturopathic Doctor in Toronto, Canada with a strong focus on hormonal health, especially as it relates to the menstrual cycle and fertility. She knows that hormones can be complicated and affect periods and the skin – and everything in between!
That's why she works with women to help them understand how their hormones work and provides actionable ways to make their hormones work for them – not against them.
Dr. Alexsia is licensed with the College of Naturopaths of Ontario, and is a graduate of the Canadian College of Naturopathic Medicine (CCNM). Prior to her studies at CCNM, she obtained an Honours Bachelor degree in Biology from York University. She is a member of both the Ontario Association of Naturopathic Doctors and Canadian Association of Naturopathic Doctors.
---
Legal Disclaimer: Before participating in any diet or exercise program or using any diet or fitness products or services that may be described and/or made accessible in or through our website, we strongly recommend that you consult with a physician or other healthcare provider. Food Period and its staff are not licensed medical care providers, therapists, psychiatrists, psychologists, relationship counselors, life coaches, first responders or any other kind of professional care provider ("Professional Care Provider") and have no expertise in advising on, diagnosing, examining, or treating medical, psychological, emotional, relationship or personal growth conditions of any kind ("Conditions"), or in determining the effect of any specific action, activity, routine or program (e.g., exercise or diet) on a medical condition or any other Condition. While some of Food Period's content providers may be Professional Care Providers, Food Period, its staff and its content providers are not rendering professional advice of any kind to you personally, including without limitation, medical, psychological, emotional, relationship or personal growth advice, counseling, therapy, treatment or coaching ("Professional Advice"), but are merely providing general education and information to you about wellness topics. You acknowledge and agree that when participating in any diet, exercise, yoga or exercise program or other activity or program described on our website, there is the possibility of physical injury, emotional distress and/or death, and you assume the risk and responsibility for any such results. Our website content is not meant to be a substitute for Professional Advice from Your Professional Care Provider and we make no warranties, express or implied, as to the completeness, accuracy, or appropriateness for any purpose of any information or content contained in our website. You are advised that health advice and other Professional Advice is often subject to updating and refining due to medical and other research and developments. We are committed to bringing you the most up to date information, however, we make no guarantee that the information herein is the most recent on any particular subject. You are encouraged to consult with your health care provider or other Professional Care Provider with any questions or concerns you may have regarding any health condition or any other Condition that you may have before starting any exercise program, making changes to your diet or engaging in any other activity or program described in our website content. You should never disregard medical or other Professional Advice or delay seeking it because of a statement you have read and/or heard in our website content. Our website content should not be used in lieu of Professional Advice given by qualified medical professionals such as your doctor or registered dietitian or other Professional Care Provider. It is important that our website is used only in conjunction with qualified medical guidance and guidance provided by other applicable Professional Care Providers. If you know or suspect that you may be pregnant, have an eating disorder, have diabetes, or have any other physical, psychological, emotional or medical condition, it is imperative that you seek the advice of your doctor or other Professional Care Provider prior to using our website content. If you experience any discomfort or pain during an activity in our website content, such as a diet or exercise routine, you must immediately cease the activity and seek the assistance of a physician or other applicable Professional Care Provider.