This guest blog post was written by certified women's health coach Jolinda Johnson, CHHC, M.S.Ed.
Disclaimer: the information in this article is for educational purposes only and is not designed to replace individualized recommendations from a practitioner. Always check with your doctor before adding supplements or making changes to your treatment plan.
Last week, I was out and about in London with one of my good friends after having brunch. As you would expect on a Saturday afternoon, the streets were buzzing with activity. Couples walking hand in hand, tourists going for a stroll, locals trying to get from point-A to point-B without totally losing their cool.
And in the midst of all of this, there we were, talking about our menstrual cycles.  
Me: "I'm in my inner spring right now, so it's the perfect time to be up on stage giving a speech (referring to the keynote address I was scheduled to give the next day)."
Friend: "Ooooh I love that. I'm in my inner summer, so I'm also feeling really extroverted and energized."
Me: "Amazing. That energy right before ovulation can feel really intense though too, right? I almost get a little manic!"
Friend: "Oh yeah. I know what you mean. I think if I had to choose, my inner winter would actually be my favorite time. It's so special to have that opportunity to take things slow and connect with myself every month."
Now, I admit that for most women a chat like this is anything but the norm. Most of us have been conditioned to think that our periods are something to "deal with" not to celebrate, that ovulation only matters if you want to get pregnant, and that PMS is just part of being a woman.
The idea that the menstrual cycle can be broken down into distinct seasons, each with its own unique energy that you can use to your advantage isn't your average topic of conversation, but it's definitely something worth talking about.
Curious to learn more? Keep reading.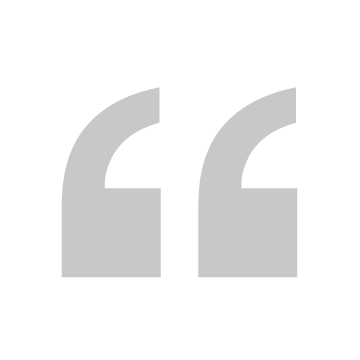 "Becoming aware of the distinct phases of the menstrual cycle has been life-changing for me and the women that I work with."
Four Seasons, Four Energies to Harness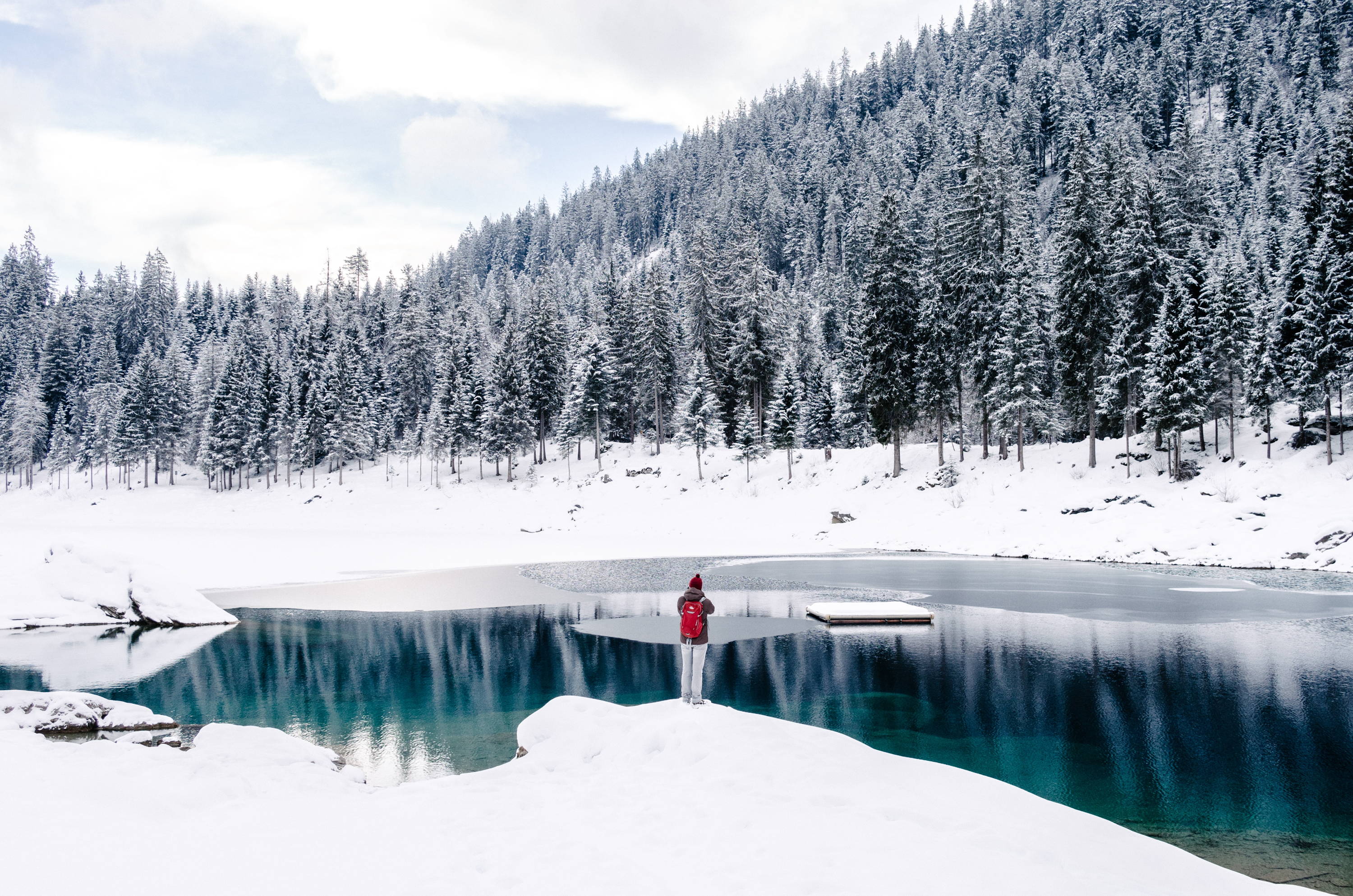 Winter
The winter season that my friend was referring to is actually your period, also known as the bleeding phase. Winter marks the beginning of your cycle and should last between three and seven days.
Just like the actual season, a woman's inner winter calls for warm, nourishing foods, time to rest and take things slow, and to be extra protective of yourself.
It's also when you would do well to schedule time alone, so that you can be still and connect with your womb space. The womb is the seat of a woman's intuition and your inner wisdom will be loudest during your period, if you can take the time to listen.
One way you can do this is through a womb meditation. Lie down with your knees bent and the soles of your feet together. Take three deep breaths, dropping further down into your womb space with each exhalation. Ask your womb what she has to tell you: "What do I need to know?" Breathe in through your nose and out through your mouth, paying attention to any sounds that come out. Continue this for several minutes and write down anything that comes up.
Remember, the winter season isn't a time to be in action, but rather to observe and reflect. If you feel yourself being called in a certain direction, pay attention and know that you'll soon have the energy you need to make big changes in the spring.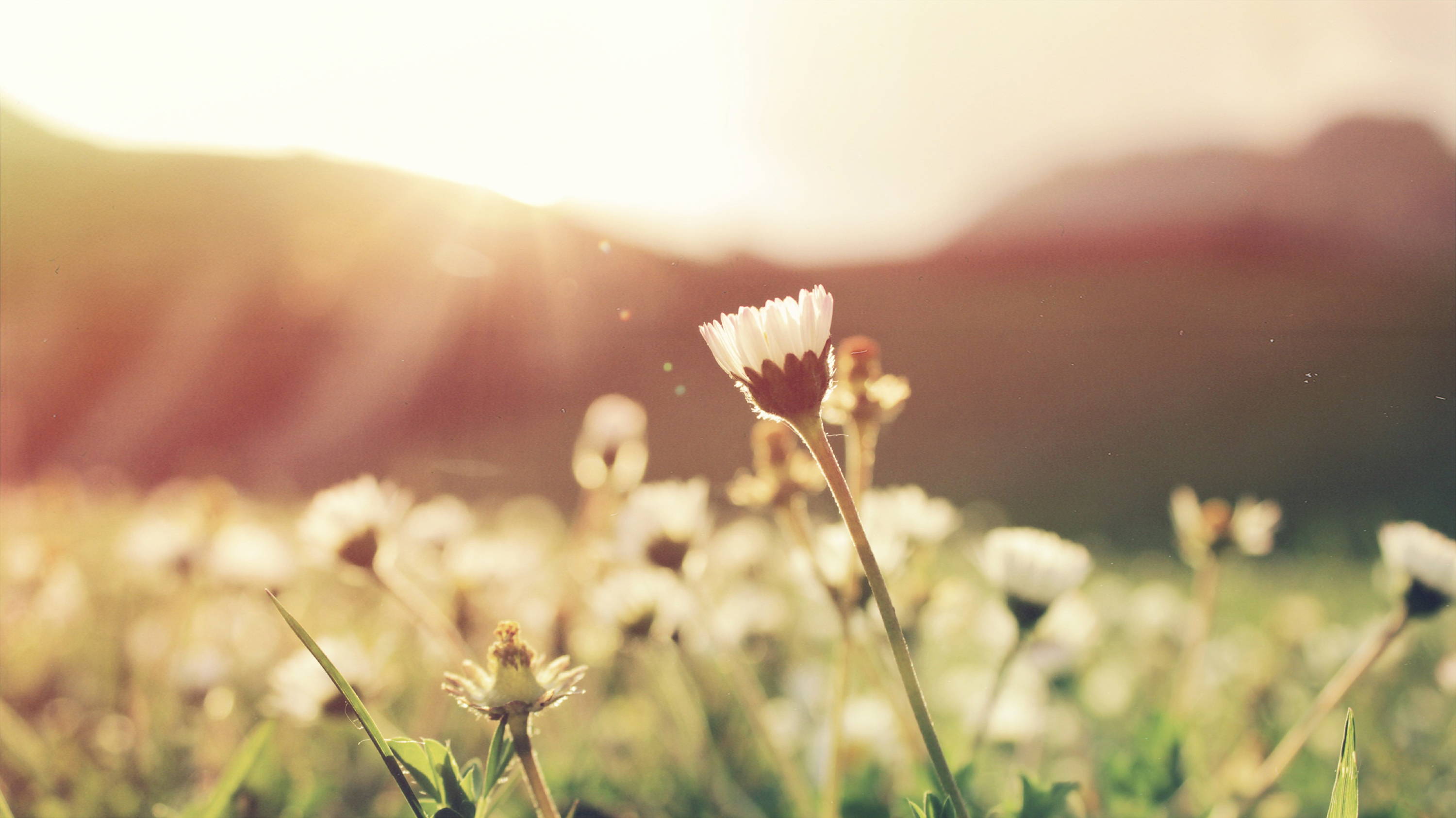 Spring
A woman's inner spring begins the first day after bleeding stops and lasts until the final days leading up-to-and-including ovulation. It corresponds with the majority of the Follicular Phase.
When you think of spring, you probably think of growth, new life, and fresh blooms. When it comes to your body, this is the time when Follicular Stimulating Hormone (FSH) is stimulating your ovaries to grow follicles, only one of which will become dominant and eventually release an egg. As the dominant follicle continues to grow, estrogen levels continue to climb, along with your feelings of well-being.
Both your physical and mental energy is on the rise, making it a great time to put plans into action, start new projects and be creative. Rather than get hung up on the details (something more appropriate for the Luteal Phase later on) engage in big picture thinking and strategizing.
Unlike winter when you were probably better off taking things slow, spring is a time of great activity and you'll naturally want to be out and about. Schedule in dinners with friends, networking events, and speaking engagements because your communication skills will be off the charts.  
You'll also be in the mood to experiment and try new things, so join a meetup group with total strangers, check out that class you've never been to before at the gym, or reserve a table at that restaurant everyone keeps talking about.  
Summer
Feeling hot, hot, hot!
Most women look and feel most attractive during their inner summer and it's no wonder. Estrogen is about to reach its peak, giving your skin that beautiful glow and making things extra juicy down below. Meanwhile a surge of testosterone should have your sex drive running extra high. This is the shortest season of the cycle and the main event is ovulation. For some women it occurs as early as Day 11 and for others as late as Day 21.
Just like I mentioned to my friend during our exchange above, the ovulatory phase can feel almost manic, as you want to do all the things and push yourself beyond your usual limits. If there were ever a time to do that high intensity workout or stay up later than usual to get something done, this would be it.
This is also when you'll want to ignite your fire and activate your feminine energy. One of the best ways I've found to do this is through dance. Create a playlist that gets your hips shaking and have a private party in your living room. Or have a girls' night out and get your groove on.
From a physiological standpoint, there's no better time of the month to be flirty, socialize, and connect with other people. If you've got high hopes for a first date, ask if they can meet you when you're in your inner summer and be pleasantly surprised for what happens next.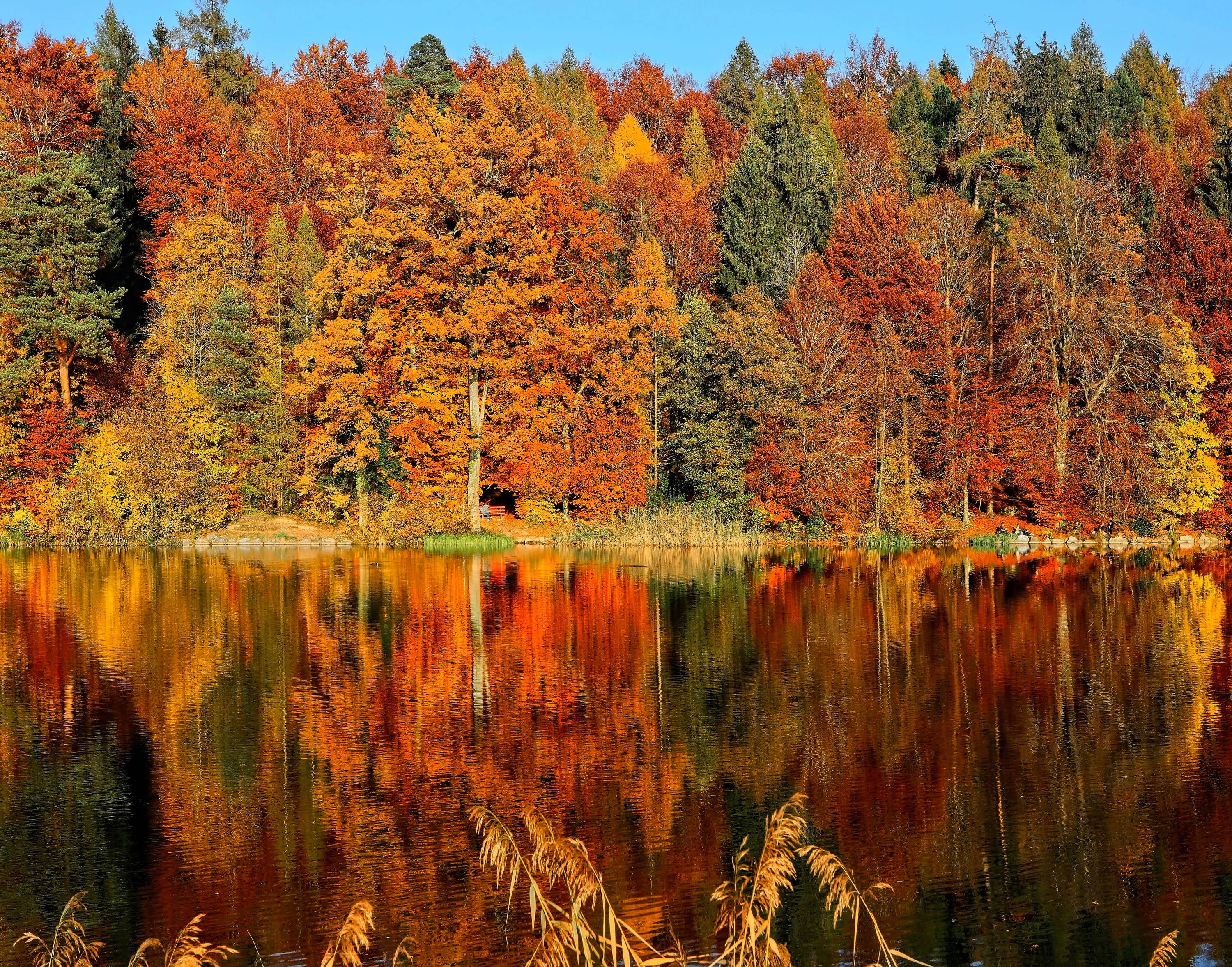 Fall
 A woman's inner fall corresponds to the Luteal Phase or the last 12 to 16 days of your cycle.
With progesterone on the scene after the dominant follicle ruptures and the corpus luteum is formed, the energy during this phase should be calm, grounded, and focused.  
Since our brains are primed to fixate even more on all the little details, don't be surprised if your inner critic is also hyperactive when it comes to your flaws. You can counteract this effect by regularly practicing self-compassion through this loving-kindness meditation.:
Sit comfortably with your feet on the floor. Relax your body and keep your eyes closed. Take a few deep breaths to settle your mind. Place both hands, one on top of the other, over your heart center. This is a gesture of self-acceptance.  
Imagine yourself experiencing physical and emotional wellness and inner peace. As you exhale, feel your tension release. As you inhale, imagine that you are breathing in love. Now offer yourself three to four desires for how you wish to be, starting each sentence with "May I . . .": May I be calm. May I be happy. May I be healthy. May I live with ease.
Continue repeating these phrases to yourself for several minutes, continuing the focus on your body and your breath, remaining open to receiving your own loving kindness.
In the days leading up to your period, you may also consider booking in a massage. Massage therapy has been shown to help with feelings of anxiety, depression, and pain associated with PMS.  
As winter approaches once more, you'll crave quiet time on your own. Don't be afraid to say no to invitations and keep your boundaries clear. If you're more in the mood to organize your closet than to put on your dancing shoes, just go with it.
Becoming aware of the distinct phases of the menstrual cycle has been life-changing for me and the women that I work with. It gives you a greater appreciation for all of the changes that occur in your body on a monthly basis as well as the opportunity to work with them, instead of fighting to work against them.  
Knowing what you do now, which season would you say is your favorite? Leave me a comment and let me in on what you think.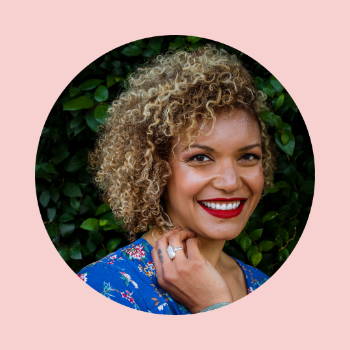 Jolinda Johnson (CHHC, M.S.Ed) is a Women's Health Coach on a mission to help women make sense of their cycles, master their stress, and feel safe in their own skin.
She has been featured on the cover of Inspired Coach magazine and was nominated for the Beautiful You Life Coaching Academy CEO Shine Award in 2017. She is a Certified Holistic Health Coach with a specialization in hormone health, a Certified Life Coach, and holds degrees from Columbia University and Pace University in the City of New York.
While born and raised in Detroit, Michigan she has called Barcelona, Spain her home for the last decade. In addition to coaching, she is a single mom to a five-year-old son and is grateful every day that she finally figured out what it means to live life on her own terms.
---
Legal Disclaimer: Before participating in any diet or exercise program or using any diet or fitness products or services that may be described and/or made accessible in or through our website, we strongly recommend that you consult with a physician or other healthcare provider. Food Period and its staff are not licensed medical care providers, therapists, psychiatrists, psychologists, relationship counselors, life coaches, first responders or any other kind of professional care provider ("Professional Care Provider") and have no expertise in advising on, diagnosing, examining, or treating medical, psychological, emotional, relationship or personal growth conditions of any kind ("Conditions"), or in determining the effect of any specific action, activity, routine or program (e.g., exercise or diet) on a medical condition or any other Condition. While some of Food Period's content providers may be Professional Care Providers, Food Period, its staff and its content providers are not rendering professional advice of any kind to you personally, including without limitation, medical, psychological, emotional, relationship or personal growth advice, counseling, therapy, treatment or coaching ("Professional Advice"), but are merely providing general education and information to you about wellness topics. You acknowledge and agree that when participating in any diet, exercise, yoga or exercise program or other activity or program described on our website, there is the possibility of physical injury, emotional distress and/or death, and you assume the risk and responsibility for any such results. Our website content is not meant to be a substitute for Professional Advice from Your Professional Care Provider and we make no warranties, express or implied, as to the completeness, accuracy, or appropriateness for any purpose of any information or content contained in our website. You are advised that health advice and other Professional Advice is often subject to updating and refining due to medical and other research and developments. We are committed to bringing you the most up to date information, however, we make no guarantee that the information herein is the most recent on any particular subject. You are encouraged to consult with your health care provider or other Professional Care Provider with any questions or concerns you may have regarding any health condition or any other Condition that you may have before starting any exercise program, making changes to your diet or engaging in any other activity or program described in our website content. You should never disregard medical or other Professional Advice or delay seeking it because of a statement you have read and/or heard in our website content. Our website content should not be used in lieu of Professional Advice given by qualified medical professionals such as your doctor or registered dietitian or other Professional Care Provider. It is important that our website is used only in conjunction with qualified medical guidance and guidance provided by other applicable Professional Care Providers. If you know or suspect that you may be pregnant, have an eating disorder, have diabetes, or have any other physical, psychological, emotional or medical condition, it is imperative that you seek the advice of your doctor or other Professional Care Provider prior to using our website content. If you experience any discomfort or pain during an activity in our website content, such as a diet or exercise routine, you must immediately cease the activity and seek the assistance of a physician or other applicable Professional Care Provider.