This guest blog post was written by Registered Dietitian, Cory Levin, MS, RDN.
---
Self-love is a term tossed around like crazy these days– it's trending harder than the egg on Instagram. I'm here to remind you that self-love doesn't have to mean getting an activated bee venom massage or a caviar-scented body wrap that costs you an arm and a leg; it can be as simple as putting this idea into practice on a daily basis.
Integrating this notion into your day-to-day routine is much more feasible, sustainable, and gratifying in the long run. Of course, your partner, baby, and Rover deserve love, care, and attention too, but we simply cannot love others if we don't show ourselves love first. This Valentine's Day, I want you to remember there is no one in the world more deserving of your love than you are.
Ready to feel love? Here's how to integrate self-love into your daily grind without breaking the bank:
---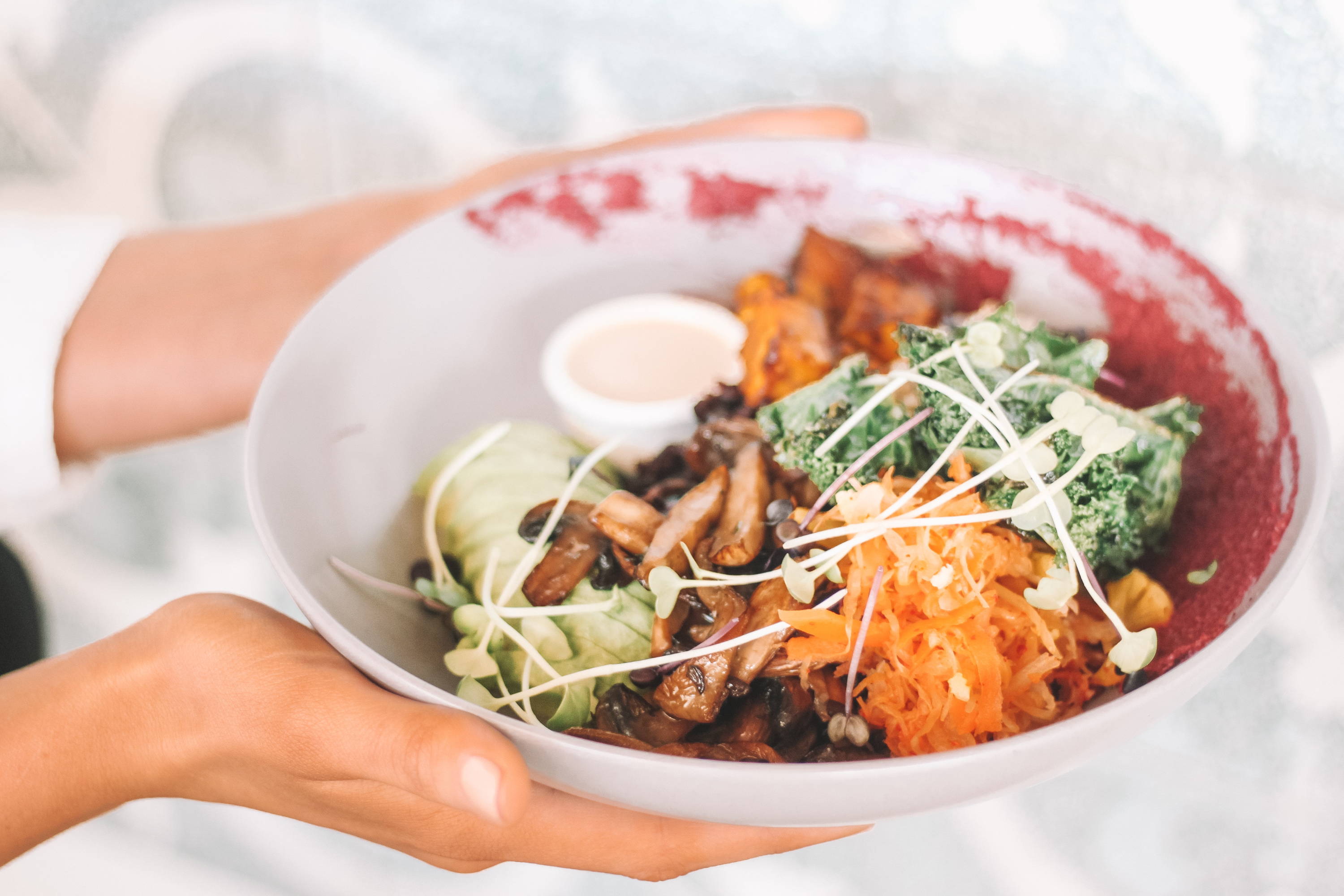 1. Nourish (Your Hormones):  
Think of your meals like practice tests and your period as a monthly report card. How are you scoring? If you're struggling with major PMS, heavy bleeding, and don't-wanna-get-outta-bed cramps, I'd wager you could be doing better.
What we choose to put into our bodies has a direct correlation with our hormone levels, such as estrogen and progesterone. Too little or too much of either one can cause your hormone report card to take a plunge and create a whole host of other unwanted symptoms.
Consciously choosing hormone-friendly foods like salmon, avocado, and sweet potato will nourish the delicate parts of your cycle on a biological level more than a Big Mac ever could. If chocolate on Valentine's Day (or let's face it, any day that ends in y) is your jam, there are hormone-balancing options out there like Moon Bites that have body-benefitting ingredients, such as real cacao, herbs, and seeds.
2. Cleanse (Your Instagram Feed):  
Ever find yourself scrolling through the feeds of randoms on Instagram and suddenly throwing a mental hissy fit because you're not riding a camel in Morocco while wearing Coco Chanel and sipping a juniper latte? Yeah, I've been there too. It's time to unfollow the accounts that make you feel less than and start following the accounts that inspire and lift you up.
They're out there!
This means doing a quick scroll through the accounts you follow and simply unfollowing those that do not serve you. Here's the litmus test: if you find yourself in a worse mood after looking through their feed, then it may be time to say goodbye to Betty from the beach. Search through some hashtags that include: #bodypositive, #femaleempowerment, #selflovequotes, or #girlpower instead. If you're like me, you probably scroll through Instagram before your day even begins; start it off on the right, more-empowered foot.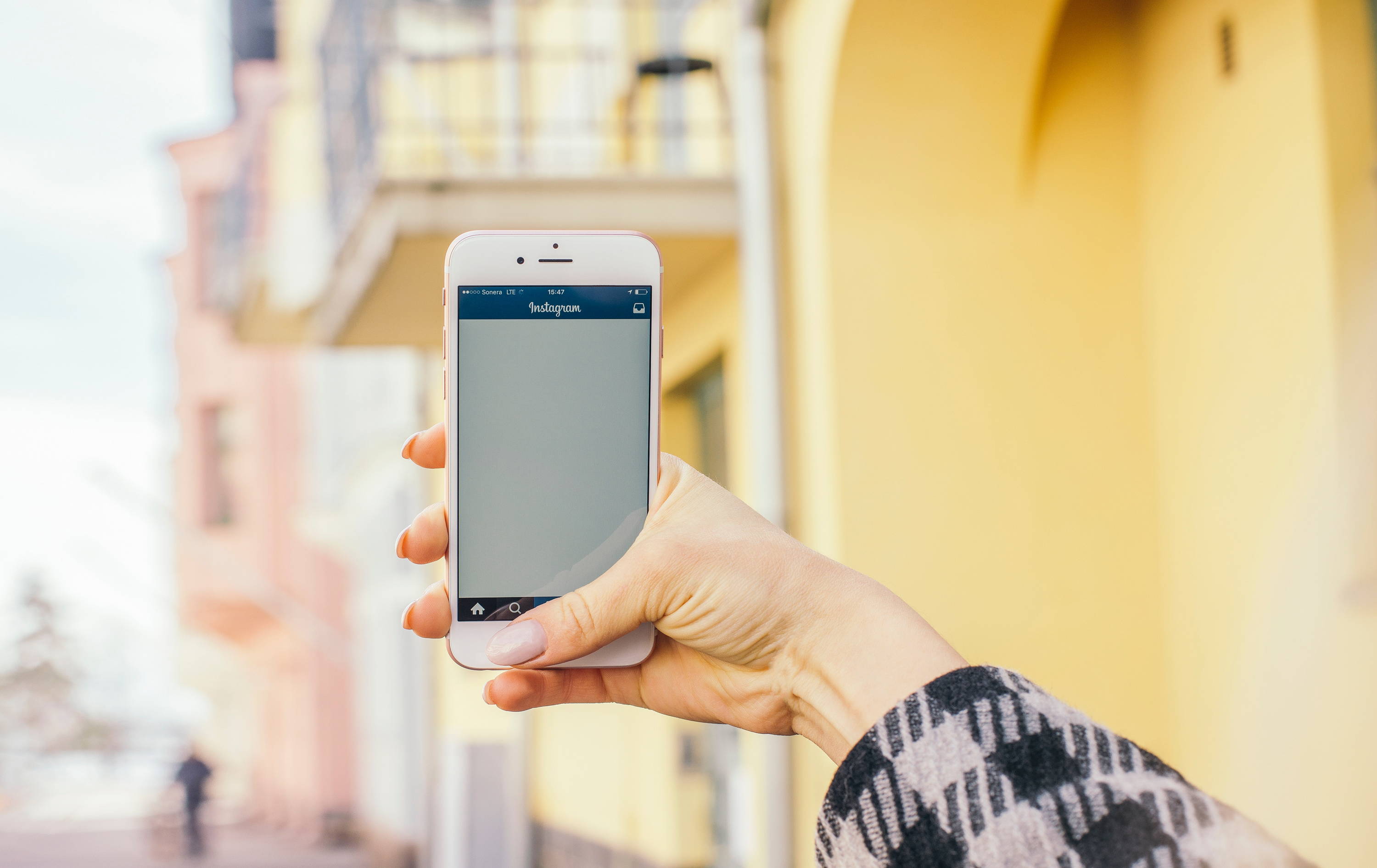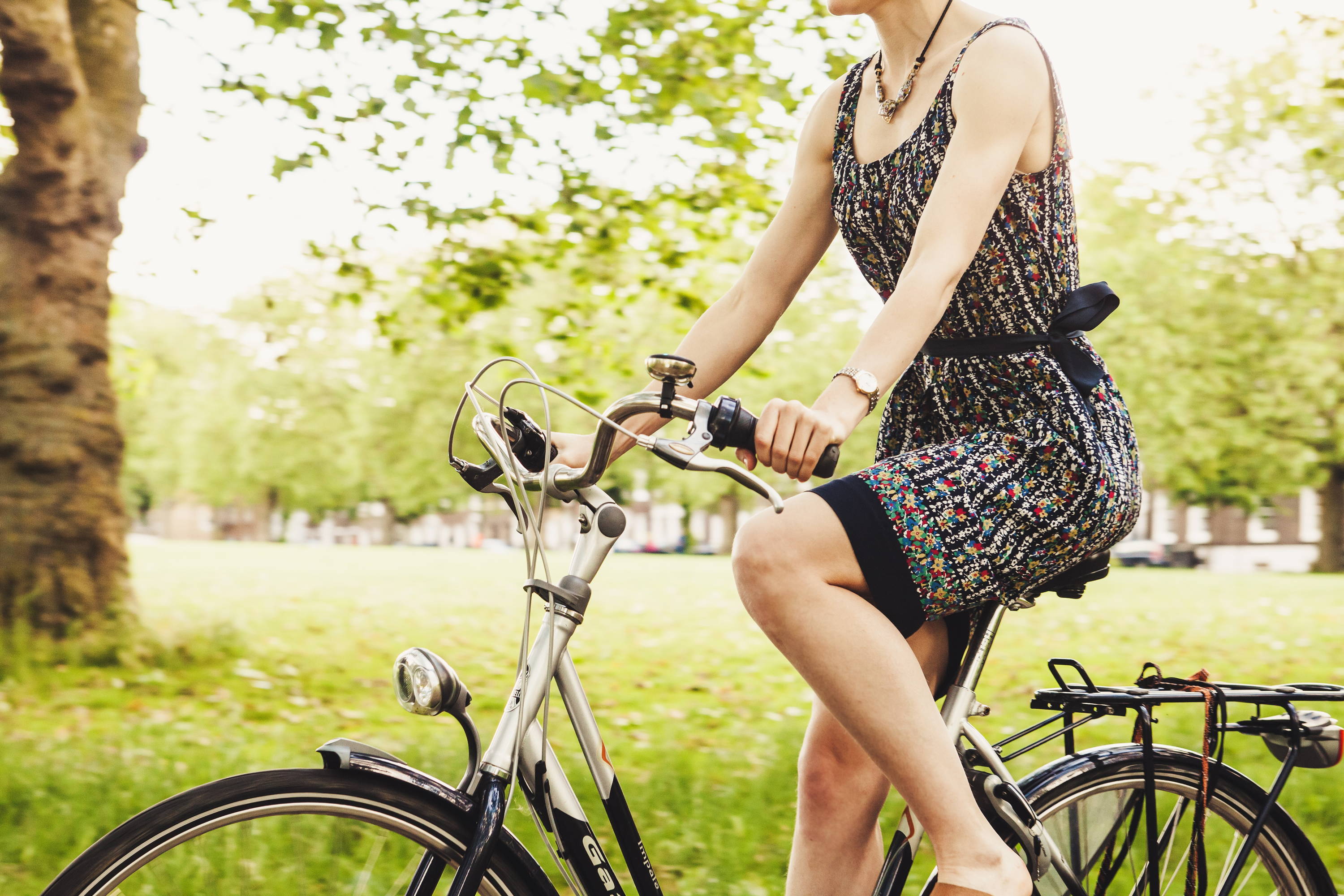 3. Move (Your Limbs):
PSA: The best workout is the one that you're most likely to stick to. You do not need to go HAM at the gym nine days a week and sweat like a Clydesdale in order to reap the most important benefits that exercise provides. For one, moving our bodies can provide a sense of mental clarity that for many, far exceeding any amount of physical gain. Exercise, no matter what form, is arguably one of the best stress-relievers out there.
Don't feel like you have the time? Do a quick brainstorm session on how to integrate it into your daily grind, like taking the early bus and walking to the office instead of Uber-ing, strolling around the block on your lunch break, or purchasing a standing desk for your office and simply moving your legs more. Creating an exercise routine, no matter how gentle, is better than none at all. Walking counts. Stretching counts.
These are things we can do without a fancy membership from a gym to show ourselves a little self-love.
---
We hope that this serves as a reminder that you are worthy of love, especially from yourself. This list is by no means exhaustive, but it is the perfect place to start, and one that won't break the bank.
As The Beatles so aptly said: "All You Need Is [Self] Love".
---
Cory Levin is a Registered Dietitian Nutritionist and women's health expert. Cory is the founder and principal of the site The Women's Dietitian and Instagram account @thewomensdietitian, a private practice and digital platform for women seeking nutrition support for hormone balance, fertility, weight management, and digestion. She specializes in conditions such as PCOS, endometriosis, and nutrition therapy for infertility and assisted reproductive technology. Cory dedicates her practice to a science-backed eating and lifestyle method she has created called "Cycle Hacking". It is through this design that she customizes nutrition prescriptions for clients phase-by-phase of their cycle to optimize hormone balance and encourage healthy fertility.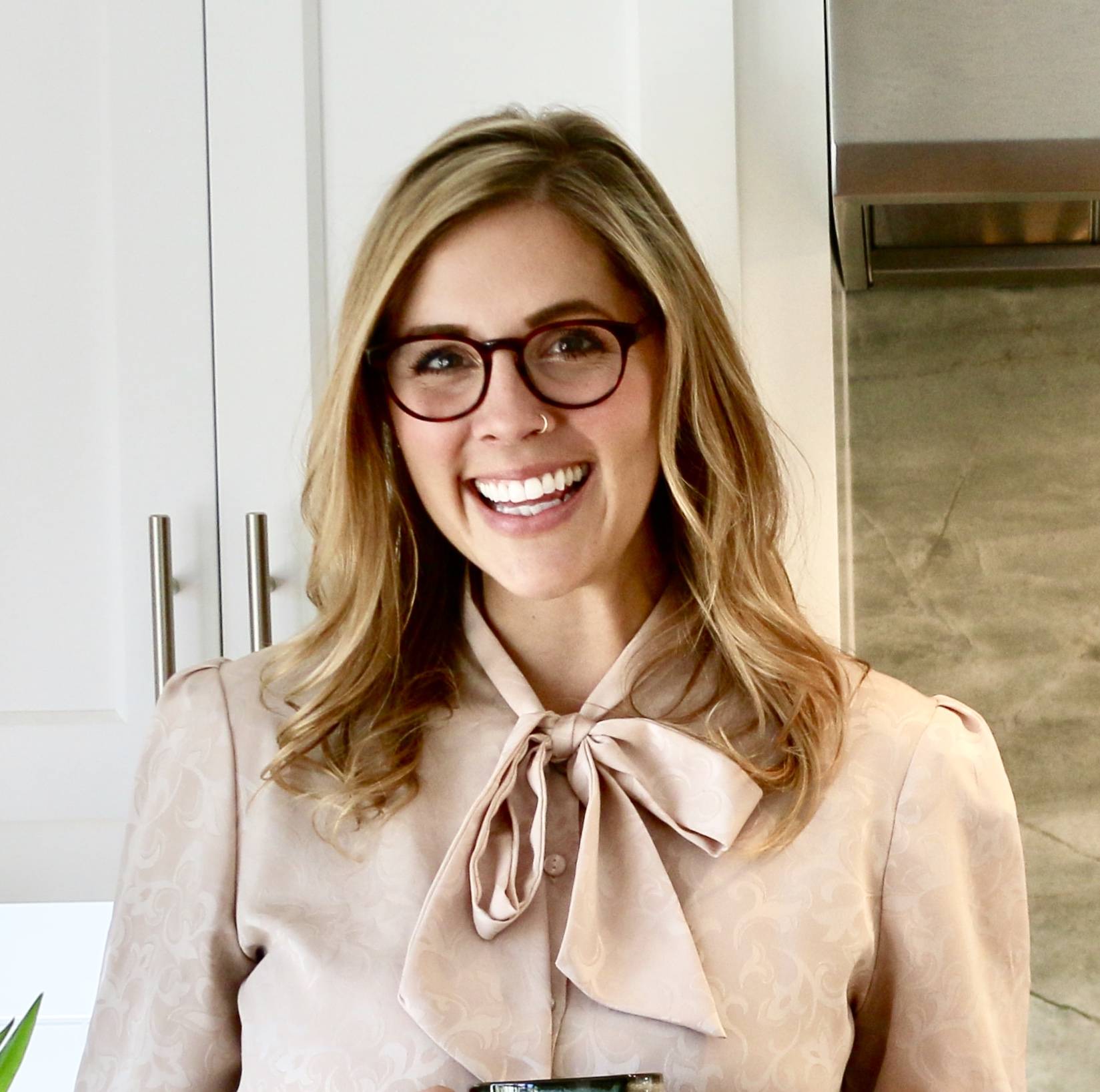 Legal Disclaimer: Before participating in any diet or exercise program or using any diet or fitness products or services that may be described and/or made accessible in or through our website, we strongly recommend that you consult with a physician or other healthcare provider. Food Period and its staff are not licensed medical care providers, therapists, psychiatrists, psychologists, relationship counselors, life coaches, first responders or any other kind of professional care provider ("Professional Care Provider") and have no expertise in advising on, diagnosing, examining, or treating medical, psychological, emotional, relationship or personal growth conditions of any kind ("Conditions"), or in determining the effect of any specific action, activity, routine or program (e.g., exercise or diet) on a medical condition or any other Condition. While some of Food Period's content providers may be Professional Care Providers, Food Period, its staff and its content providers are not rendering professional advice of any kind to you personally, including without limitation, medical, psychological, emotional, relationship or personal growth advice, counseling, therapy, treatment or coaching ("Professional Advice"), but are merely providing general education and information to you about wellness topics. You acknowledge and agree that when participating in any diet, exercise, yoga or exercise program or other activity or program described on our website, there is the possibility of physical injury, emotional distress and/or death, and you assume the risk and responsibility for any such results. Our website content is not meant to be a substitute for Professional Advice from Your Professional Care Provider and we make no warranties, express or implied, as to the completeness, accuracy, or appropriateness for any purpose of any information or content contained in our website. You are advised that health advice and other Professional Advice is often subject to updating and refining due to medical and other research and developments. We are committed to bringing you the most up to date information, however, we make no guarantee that the information herein is the most recent on any particular subject. You are encouraged to consult with your health care provider or other Professional Care Provider with any questions or concerns you may have regarding any health condition or any other Condition that you may have before starting any exercise program, making changes to your diet or engaging in any other activity or program described in our website content. You should never disregard medical or other Professional Advice or delay seeking it because of a statement you have read and/or heard in our website content. Our website content should not be used in lieu of Professional Advice given by qualified medical professionals such as your doctor or registered dietitian or other Professional Care Provider. It is important that our website is used only in conjunction with qualified medical guidance and guidance provided by other applicable Professional Care Providers. If you know or suspect that you may be pregnant, have an eating disorder, have diabetes, or have any other physical, psychological, emotional or medical condition, it is imperative that you seek the advice of your doctor or other Professional Care Provider prior to using our website content. If you experience any discomfort or pain during an activity in our website content, such as a diet or exercise routine, you must immediately cease the activity and seek the assistance of a physician or other applicable Professional Care Provider.