This guest blog post was written by author and self-care coach, Carley Schweet, HHC.
Disclaimer: the information in this article is for educational purposes only and is not designed to replace individualized recommendations from a practitioner. Always check with your doctor before adding supplements or making changes to your treatment plan.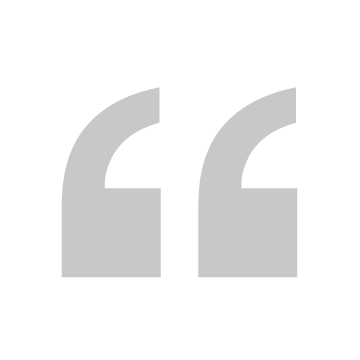 Don't knock the power of simple self-care! Having small routines in place that feel realistic will help create momentum in your bigger picture of self-care.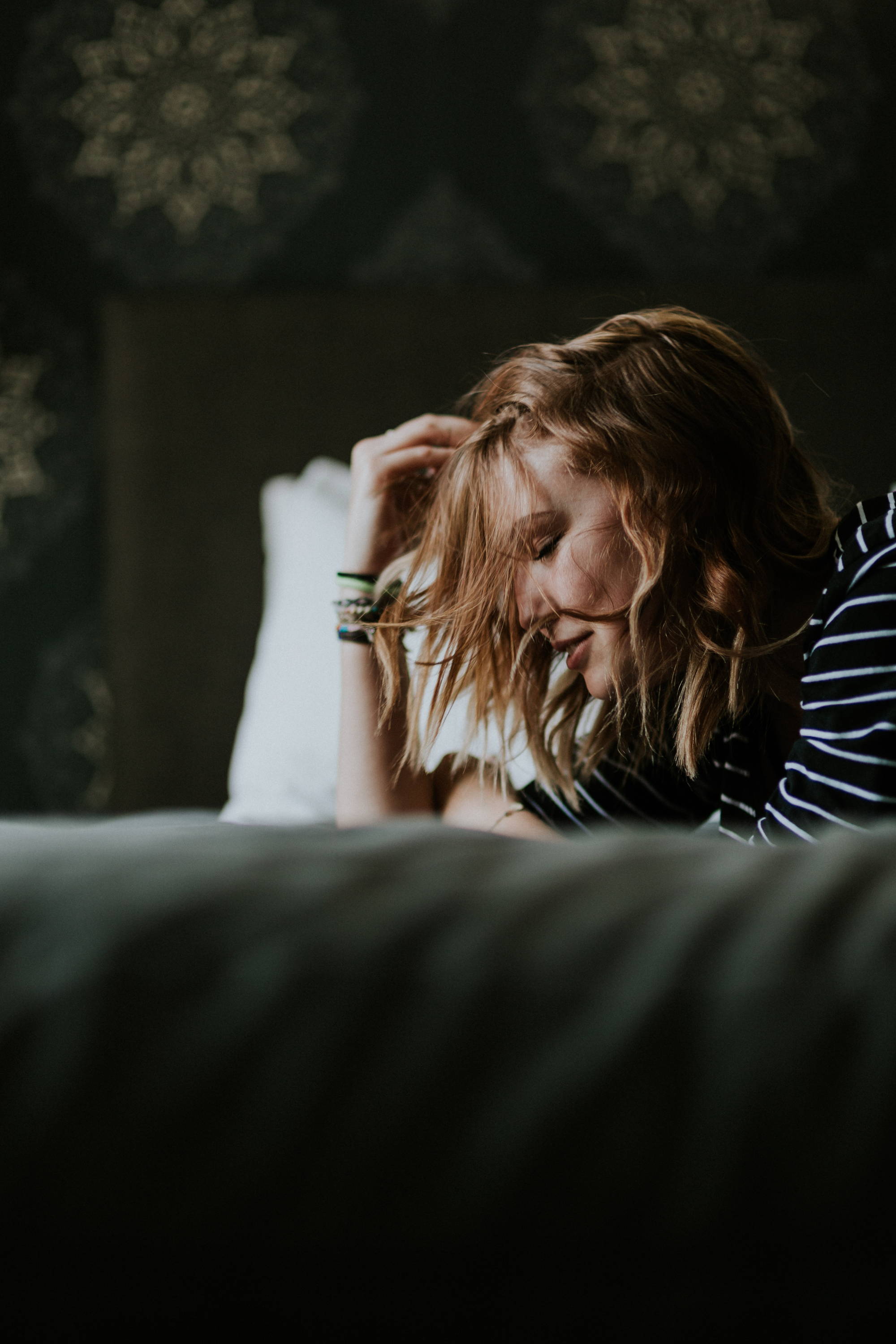 Stress and Health
How Does Stress Impact Health?
Stress. It's an unavoidable reality in our day and age. Stress can come in many different forms, but not every type of pressure we experience is negative. In fact, in short bursts, this feeling of emotional or physical tension can actually be positive, like working to meet an important deadline or evading a dangerous situation.
Unfortunately, the majority of us tend to experience stress that falls on the negative end of the spectrum. When stress becomes chronic, meaning that it lasts for a long period of time, it begins to have a negative impact on our health and overall well-being.
Some health problems associated with chronic stress include: heart disease, diabetes, depression, anxiety, high blood pressure, and even menstrual problems. According to the American Institute of Stress, stress-related menstrual problems may include heavier, more irregular, and more painful periods.
Common Symptoms of Stress
Think you may be suffering from chronic stress? Here are some common symptoms to look out for:
Physical
Diarrhea

Constipation
Nausea
Dizziness
Loss of Sex Drive
Aches & Pains
Headaches
Chest Pain
Cognitive
Forgetfulness

Poor Judgement
Inability to Concentrate
Behavioral
Overeating or Undereating

Alcohol/Drug Use
Procrastinating
Social Withdrawal
Emotional
Depression

Moodiness or Irritability
Anxiety
Loneliness
Restlessness
Lack of Motivation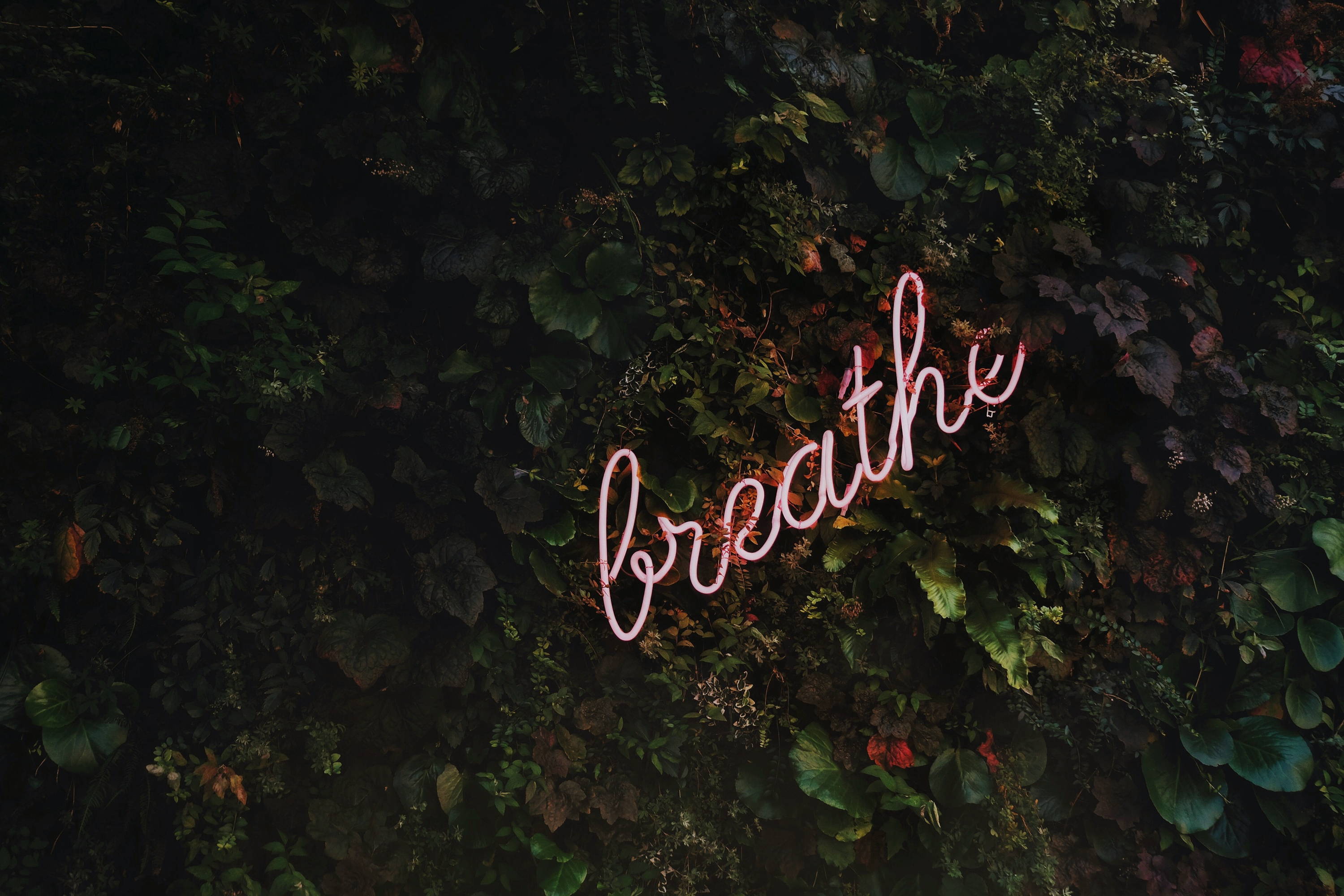 Self-Care for Managing Stress (Especially During Your Period)
When experiencing any of the symptoms of chronic stress, it's all too easy to get caught up in the fight-or-flight mentality and attempt to simply power through our days, despite the negative impact on our health. As a byproduct, our self-care quickly falls by the wayside.
What exactly is self-care, by the way? It is any action taken to preserve your own health (emotionally, physically, and spiritually).
Here's how you can slow down and practice self-care when life feels a bit too crazy: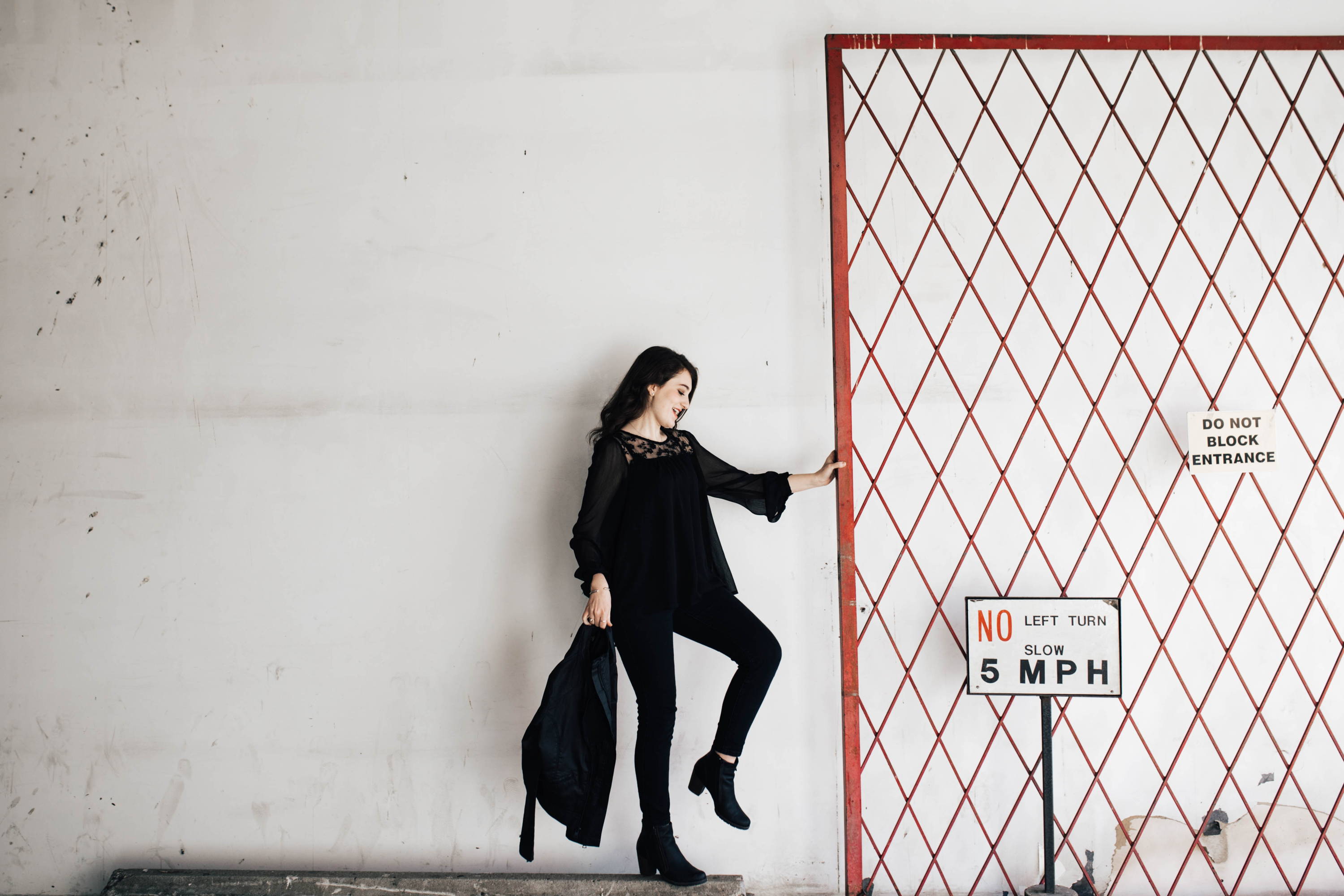 1. Reassess Your Priorities
It's possible that your feelings of stress are stemming from an overcommitment to requests and engagements that really aren't actually a huge priority for you. Taking a step back and analyzing what commitments are taking up the majority of your time is an important first step in discovering what truly matters to you.
Ask yourself: Are these commitments helping or hindering me when it comes to reaching my goals?
When it comes to your period, it's essential to take an even more significant step back and to really listen to your body. Every month is different— sometimes my period makes me feel invincible and, sometimes, I feel exhausted. Learning to adjust your schedule and priorities (without guilt) will support you in alleviating stress.
Be open and honest and reassess your to-do list accordingly.
Have Trouble Saying No?
Here are a few sentences you can keep in your back pocket for the next time you
need
to say "
No":
Thanks for the offer, but it's not something I can commit to right now.

I appreciate you thinking of me, but I can't swing that at this moment.

I've got too much going on right now and this isn't a priority for me right now. Maybe another time?

No, thanks!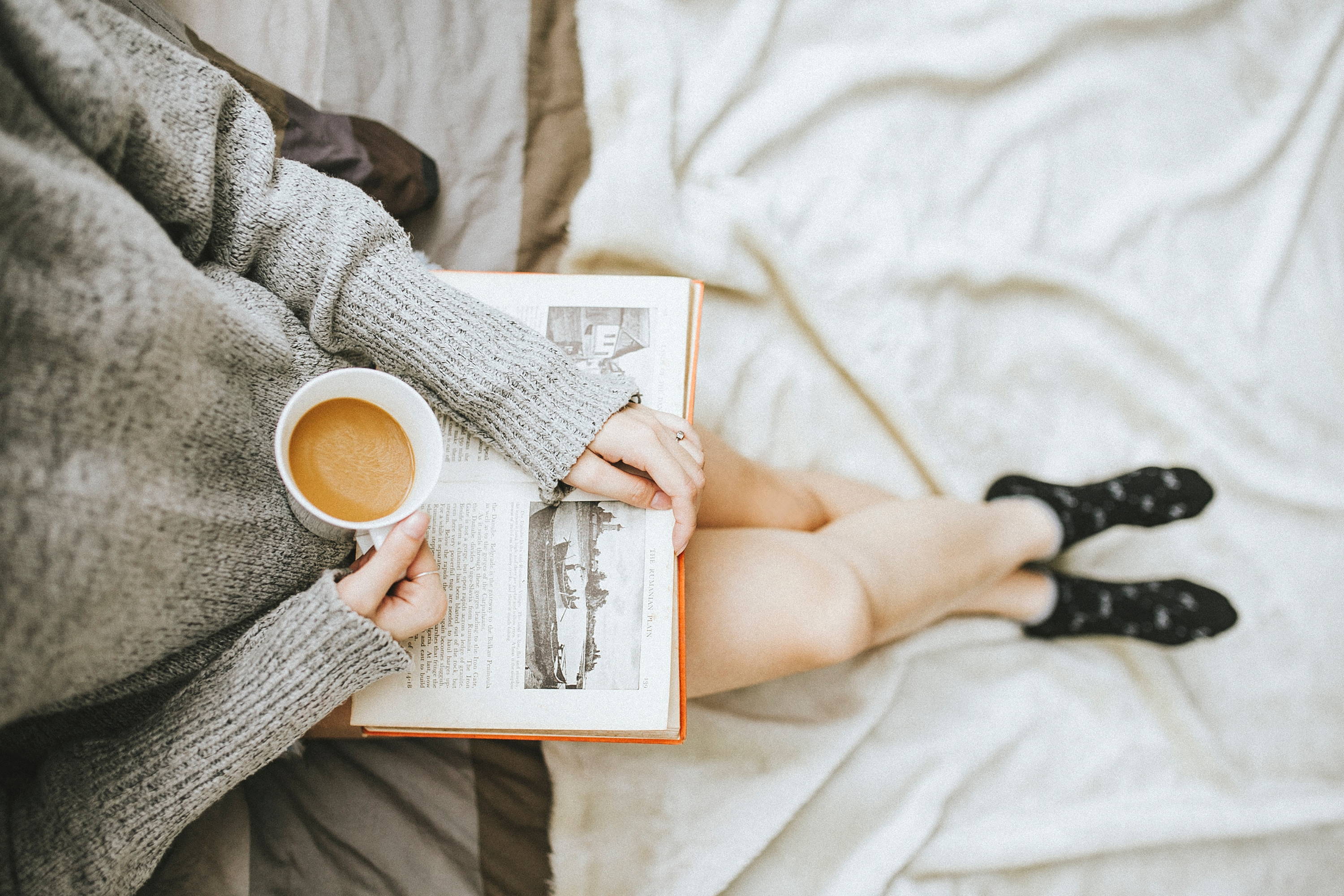 2. Create Small and Sustainable Routines
Don't knock the power of simple self-care! Having small routines in place, which feel realistic to stick to, will help create momentum in your bigger picture of self-care.
Plus, these little habits will help to invoke a greater sense of accomplishment, which is always a good feeling!
Some simple self-care activities to incorporate into your daily life include:
Making your bed every morning.

Taking a few deep breaths when feeling overwhelmed.

Drinking a glass of water upon rising.

Creating a quick skincare routine.

Disconnecting from your phone for an hour.

Reading a book instead of scrolling through social media.

Going to bed without a screen in sight.
Want more self-care tips?
Looking for more self-care habits that you can integrate into your routine? Check out these two blog posts for some additional tips and tricks!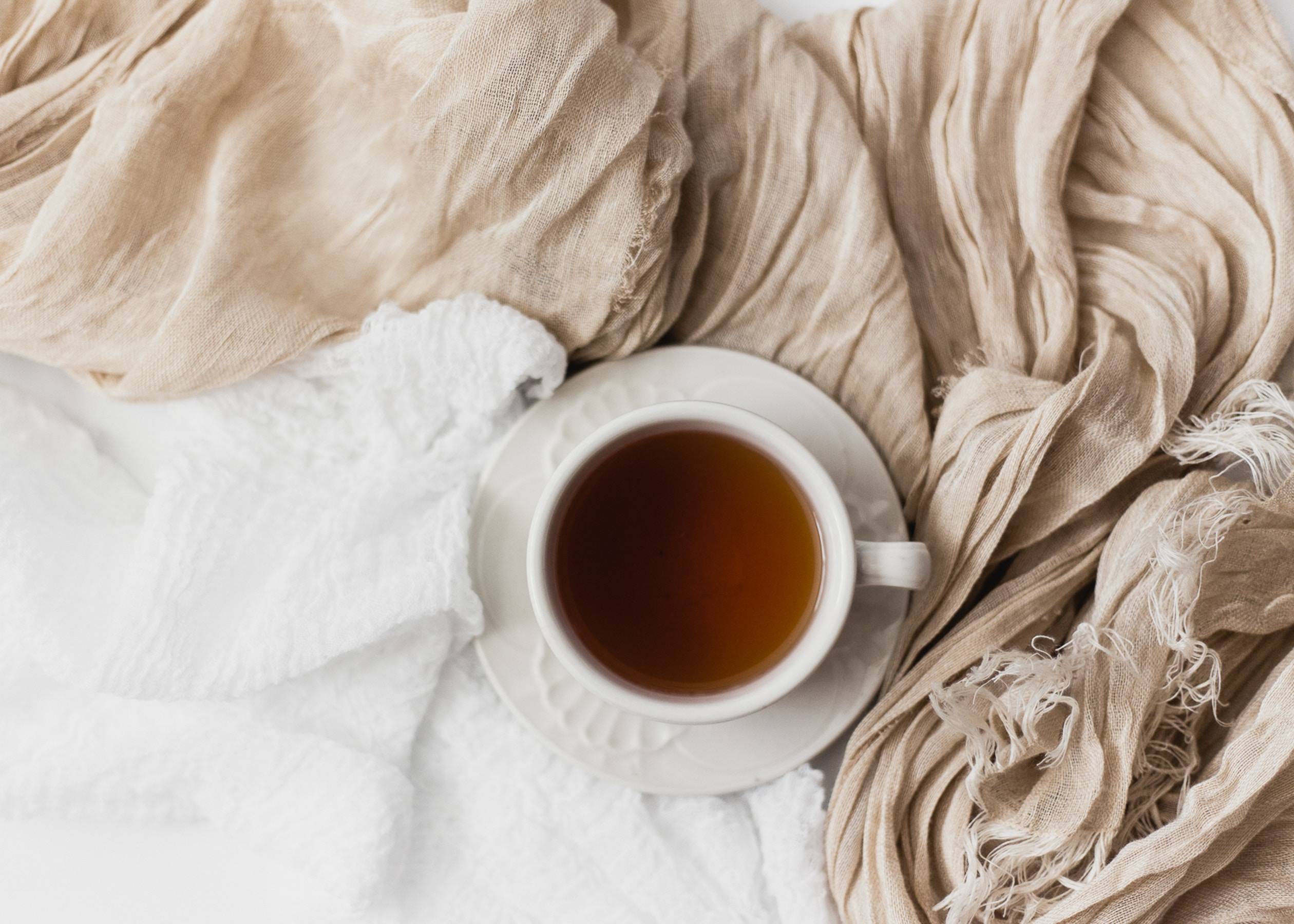 3. Take a Break (And Don't Feel Guilty About It!)
Learning to rest without feeling sorry for doing so is indeed an art. Okay, not really, but it has become progressively more difficult in our over-connected world to take a step back without feeling guilty, so it's certainly a valuable skill to develop.
Taking a break can ease our stress and improve our mental wellbeing. By doing so, we give our bodies a chance to catch up and bounce back from stressors. And we create space for true relaxation.
Like I mentioned above, when we are menstruating, sometimes taking breaks is completely necessary (and okay!). It's important to take a look at how you're feeling and realize that you don't have to do it all.
Taking a step back from life for a short period is totally okay. Trust me, the world will keep spinning and you'll feel more empowered than before to take your wellbeing back into your own hands.
Above all, it's important to remember that self-care looks different for everyone, but these actions all have a common thread: they help to improve and support our wellbeing and to alleviate the effects of chronic stress.
If you're looking to jumpstart your self-care routine, I invite you to check out my At-Home Self-Care Retreat Bundle.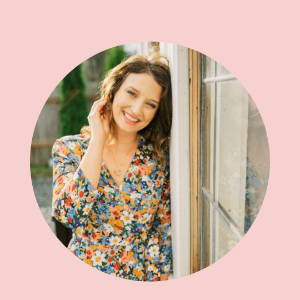 Carley Schweet (HHC) is the self-care coach and author behind the book and digital course, Boundaries with Soul™. After years of people-pleasing in the corporate fashion industry in New York City, she finally realized there was more to life than being a yes-woman. Through transformational self-care practices, Carley has improved the way she views her self-worth and finally knows that she is worthy of caring for her needs (and putting said needs first without guilt). And so are you! She helps to show you how through her website and weekly self care podcast, You Time™. Carley is a proud recovering people-pleaser and 2015 graduate of the Institute for Integrative Nutrition. Her work has been featured on major media outlets such as Bustle, Hello Giggles, and Elite Daily.
---
Legal Disclaimer: Before participating in any diet or exercise program or using any diet or fitness products or services that may be described and/or made accessible in or through our website, we strongly recommend that you consult with a physician or other healthcare provider. Food Period and its staff are not licensed medical care providers, therapists, psychiatrists, psychologists, relationship counselors, life coaches, first responders or any other kind of professional care provider ("Professional Care Provider") and have no expertise in advising on, diagnosing, examining, or treating medical, psychological, emotional, relationship or personal growth conditions of any kind ("Conditions"), or in determining the effect of any specific action, activity, routine or program (e.g., exercise or diet) on a medical condition or any other Condition. While some of Food Period's content providers may be Professional Care Providers, Food Period, its staff and its content providers are not rendering professional advice of any kind to you personally, including without limitation, medical, psychological, emotional, relationship or personal growth advice, counseling, therapy, treatment or coaching ("Professional Advice"), but are merely providing general education and information to you about wellness topics. You acknowledge and agree that when participating in any diet, exercise, yoga or exercise program or other activity or program described on our website, there is the possibility of physical injury, emotional distress and/or death, and you assume the risk and responsibility for any such results. Our website content is not meant to be a substitute for Professional Advice from Your Professional Care Provider and we make no warranties, express or implied, as to the completeness, accuracy, or appropriateness for any purpose of any information or content contained in our website. You are advised that health advice and other Professional Advice is often subject to updating and refining due to medical and other research and developments. We are committed to bringing you the most up to date information, however, we make no guarantee that the information herein is the most recent on any particular subject. You are encouraged to consult with your health care provider or other Professional Care Provider with any questions or concerns you may have regarding any health condition or any other Condition that you may have before starting any exercise program, making changes to your diet or engaging in any other activity or program described in our website content. You should never disregard medical or other Professional Advice or delay seeking it because of a statement you have read and/or heard in our website content. Our website content should not be used in lieu of Professional Advice given by qualified medical professionals such as your doctor or registered dietitian or other Professional Care Provider. It is important that our website is used only in conjunction with qualified medical guidance and guidance provided by other applicable Professional Care Providers. If you know or suspect that you may be pregnant, have an eating disorder, have diabetes, or have any other physical, psychological, emotional or medical condition, it is imperative that you seek the advice of your doctor or other Professional Care Provider prior to using our website content. If you experience any discomfort or pain during an activity in our website content, such as a diet or exercise routine, you must immediately cease the activity and seek the assistance of a physician or other applicable Professional Care Provider.