At Food Period, we talk about seed syncing as a tool that can help women address hormonal issues, like amenorrhea, PCOS-related symptoms, and painful periods. Many women are prescribed hormonal birth control as a "solution," before discovering natural alternatives like seed syncing.
Another common use of hormonal birth control is to "skip" periods altogether; athletes are known to use the pill to avoid their period during competitions and some ladies adjust their cycles for big events, like a wedding or major speaking engagement.
But better than using synthetic hormones to switch up your cycle, a New York naturopathic doctor explained to us how she uses seed syncing to help women adjust their cycles, naturally, for these once-in-a-lifetime events.
Below, Dr. Ivy Branin, of Simplicity Health Associates in New York City, writes about how she helped one woman move her cycle by two days so she wouldn't have her period at her wedding.
---
There are times when your period can feel like an uninvited guest: a romantic getaway, a beach vacation, or even the two-day bar exam. But, perhaps, the day women dread Aunt Flow the most is their wedding day.
Dealing with cramps, bloating, or mood swings, let alone the fear of staining a thousand dollar white dress, can be a woman's worst nightmare. For some, the idea of having their period on their wedding day is enough of a reason to consider changing the date of their nuptials altogether!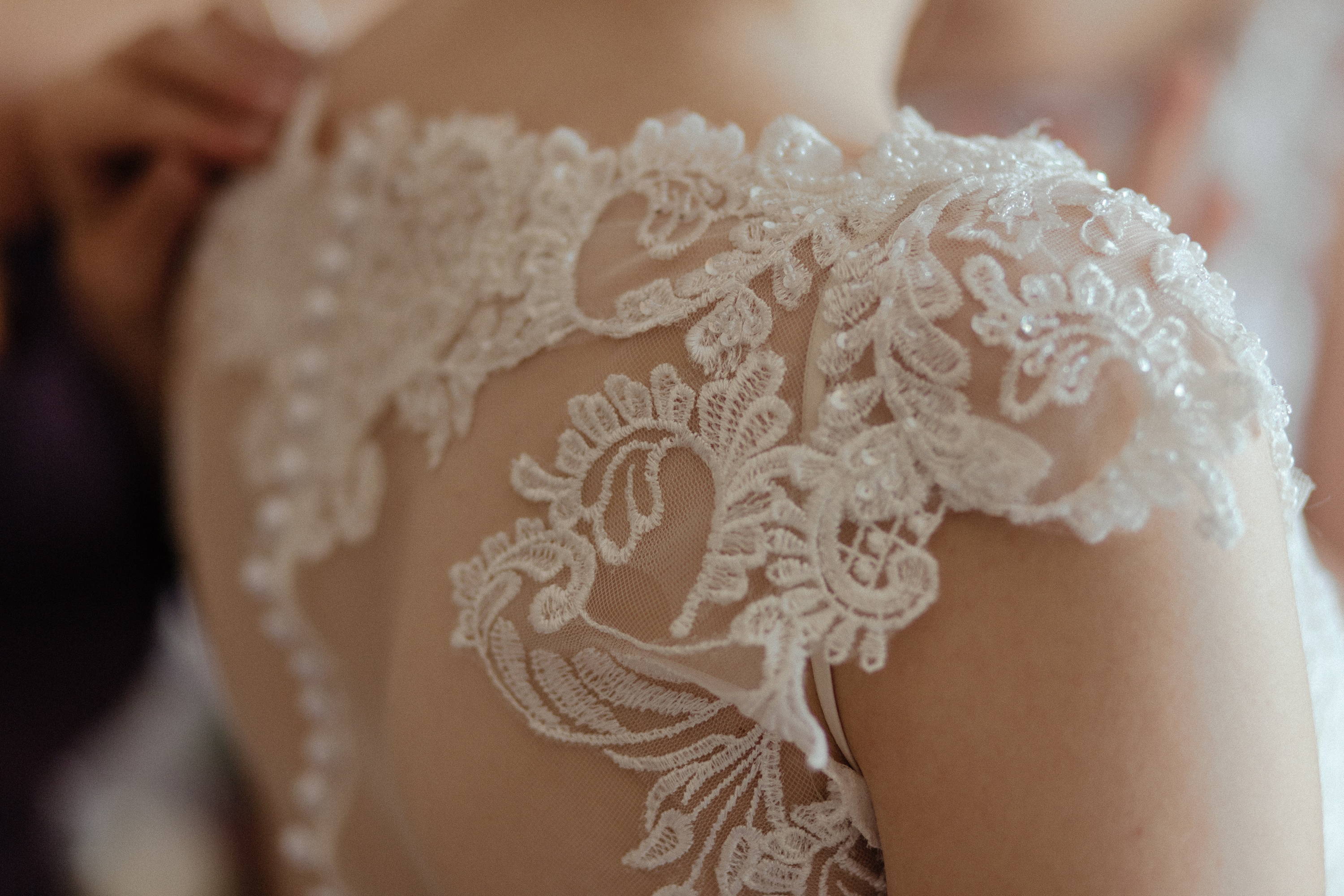 One Patient's Story
This was exactly the dilemma for a patient of mine, who I'd been seeing for depression and Hashimoto's thyroiditis:
"Dr Ivy, I'm getting married in six weeks and I just realized that I will be getting my period. Is there anyway I can push it off so I don't have to deal with cramps and mood swings during my wedding?," she despaired.
After a little thought, seed syncing (also known as seed cycling) seemed to be the answer.
As a naturopathic doctor, I have been using seed syncing as my go-to tool for PMS, PCOS, fertility, and irregular menstrual cycles.
I realized that if seed syncing can regulate a woman's period, then it could likely be used to shift when she would get her period as well.
We didn't have that much time but it was still worth trying. I told her to start with flax and pumpkin (Phase 1) seeds the second week of her cycle and continue for two weeks.
She would next move onto sesame and sunflower (Phase 2) seeds for an entire two weeks regardless of whether her period started or not.
After the 28th day, she would go back to the Phase 1 seeds, all along disregarding her actual period.
Voilà, in just six weeks, we were able shift the start of her period by two days!
If we had started at least three months in advance, we might have been able to push it back a week. She was still happy to have a beautiful wedding without any worry and spent a blissful night with her new husband.
👩‍🔬
Have A Wedding Approaching?
Want To Try This For Yourself?
Decide if you want your period to come a week earlier or later. (I tend to recommend later, just in case you have an extra long period.)

For best results, start at least three months in advance.

If you're delaying your period, start with flax and pumpkin (Phase 1) seeds on the second week of your cycle. (Remember, the first day of your period is the first day of your cycle, so you would start with Phase 1 seeds on Day 8.)

If you want an earlier period, start with Phase 1 seeds a week before you expect your period to arrive.

In either case, you will follow the complete 28 days of seeds (14 x Phase 1 seeds, 14 x Phase 2 seeds), regardless of when your period comes.

Continue with this pattern for the months leading up to your wedding day and you'll hopefully enjoy your special day without Aunt Flow.

Dr. Ivy Branin, ND
Simpicity Health Associates
Dr Ivy Branin received her degree in Naturopathic Medicine from Bastyr University. She graduated with a bachelor's degree in biochemical engineering and a minor in French from Rutgers University. Dr Branin practices in the charming West Village in New York City, NY. She is also a member of the American Association of Naturopathic Physicians (AANP), New York Association of Naturopathic Physicians (NYANP) and Pediatric Association of Naturopathic Physicians (PedANP). She is also on the board of the Association of Perinatal Naturopathic Doctors (APND).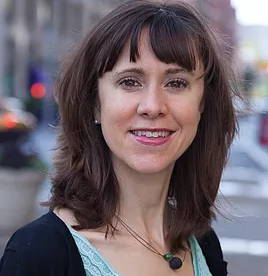 Legal Disclaimer: Before participating in any diet or exercise program or using any diet or fitness products or services that may be described and/or made accessible in or through o0ur website, we strongly recommend that you consult with a physician or other healthcare provider. Food Period and its staff are not licensed medical care providers, therapists, psychiatrists, psychologists, relationship counselors, life coaches, first responders or any other kind of professional care provider ("Professional Care Provider") and have no expertise in advising on, diagnosing, examining, or treating medical, psychological, emotional, relationship or personal growth conditions of any kind ("Conditions"), or in determining the effect of any specific action, activity, routine or program (e.g., exercise or diet) on a medical condition or any other Condition. While some of Food Period's content providers may be Professional Care Providers, Food Period, its staff and its content providers are not rendering professional advice of any kind to you personally, including without limitation, medical, psychological, emotional, relationship or personal growth advice, counseling, therapy, treatment or coaching ("Professional Advice"), but are merely providing general education and information to you about wellness topics. You acknowledge and agree that when participating in any diet, exercise, yoga or exercise program or other activity or program described on our website, there is the possibility of physical injury, emotional distress and/or death, and you assume the risk and responsibility for any such results. Our website content is not meant to be a substitute for Professional Advice from Your Professional Care Provider and we make no warranties, express or implied, as to the completeness, accuracy, or appropriateness for any purpose of any information or content contained in our website. You are advised that health advice and other Professional Advice is often subject to updating and refining due to medical and other research and developments. We are committed to bringing you the most up to date information, however, we make no guarantee that the information herein is the most recent on any particular subject. You are encouraged to consult with your health care provider or other Professional Care Provider with any questions or concerns you may have regarding any health condition or any other Condition that you may have before starting any exercise program, making changes to your diet or engaging in any other activity or program described in our website content. You should never disregard medical or other Professional Advice or delay seeking it because of a statement you have read and/or heard in our website content. Our website content should not be used in lieu of Professional Advice given by qualified medical professionals such as your doctor or registered dietitian or other Professional Care Provider. It is important that our website is used only in conjunction with qualified medical guidance and guidance provided by other applicable Professional Care Providers. If you know or suspect that you may be pregnant, have an eating disorder, have diabetes, or have any other physical, psychological, emotional or medical condition, it is imperative that you seek the advice of your doctor or other Professional Care Provider prior to using our website content. If you experience any discomfort or pain during an activity in our website content, such as a diet or exercise routine, you must immediately cease the activity and seek the assistance of a physician or other applicable Professional Care Provider.
---
Follow Us on Instagram