This guest blog post was written by Food Period's Community Manager, Sabina Braverman, MPA.
Disclaimer: the information in this article is for educational purposes only and is not designed to replace individualized recommendations from a practitioner. Always check with your doctor before adding supplements or making changes to your treatment plan.
When New Year's rolled around this year, I was ready. As a self-proclaimed all-or-nothing gal, I was prepared to dive in headfirst and show 2019 who the real boss was.
Gym membership? Purchased.
Weight Watchers subscription? Renewed.
Random Voice Acting course from Udemy? Acquired.
The self-improvement train had arrived at full speed, and I was prepared to become the conductor of my own amazing destiny (did I actually just write that?). As part of this master plan, which I affectionately deemed "New Year, Better Me," I decided to embark on a 30-day food elimination journey, also known as the Whole30®.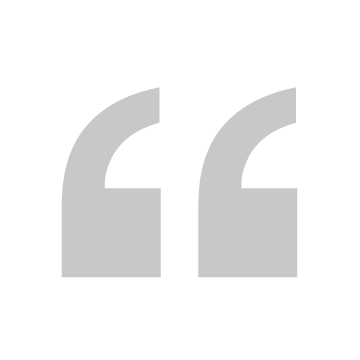 I had already eliminated dairy and gluten from my diet years earlier. So the Whole30® would be super easy for me, right? Wrong!
Why Whole30®?
Over the past four years, I had attempted the Whole30®, with varying degrees of success. As I considered participating in the program yet again, thoughts of my previous triumphs (and failures) flooded my mind.
I recalled the previous year, when my Whole30® had morphed into a Whole60, and I had developed a slight (okay, major!) addiction to Trader Joe's almond butter. I also remembered the multiple times when I had "accidentally" consumed some sugary substance when on Whole30®, and had given up shortly thereafter. I'm an all-or-nothing gal, remember?
I didn't let previous failures get me down, however. It was about to be 2019! If I wanted to, I could literally pull a miniature computer out of my pocket, browse for my favorite wine selection, and have it delivered to my door within an hour. Clearly, anything was possible, including eliminating added sugar, alcohol, grains, legumes, dairy, carrageenan, and treats from my diet— à la Whole30®.
Fortunately (unfortunately?), due to a host of digestive issues that I won't get into here, I had already eliminated dairy and gluten from my diet years earlier. So the Whole30® would be super easy for me, right? Wrong!
I'm almost ashamed to admit it, but I've always been a bit of an emotional eater. Whether I was dealing with stress, sadness, or even celebration, food often became my coping mechanism. No, I didn't spend my days guzzling candy like a little kid on Halloween, but I was definitely known to seek the comfort of a warm, gluten-free, vegan brownie if the going got tough. I knew that for me, the hardest, and most vital, part of the Whole30® would be addressing my dependence on sugar.
Not only would kicking my sugar addiction be vital for my success in the program, but also for my overall health.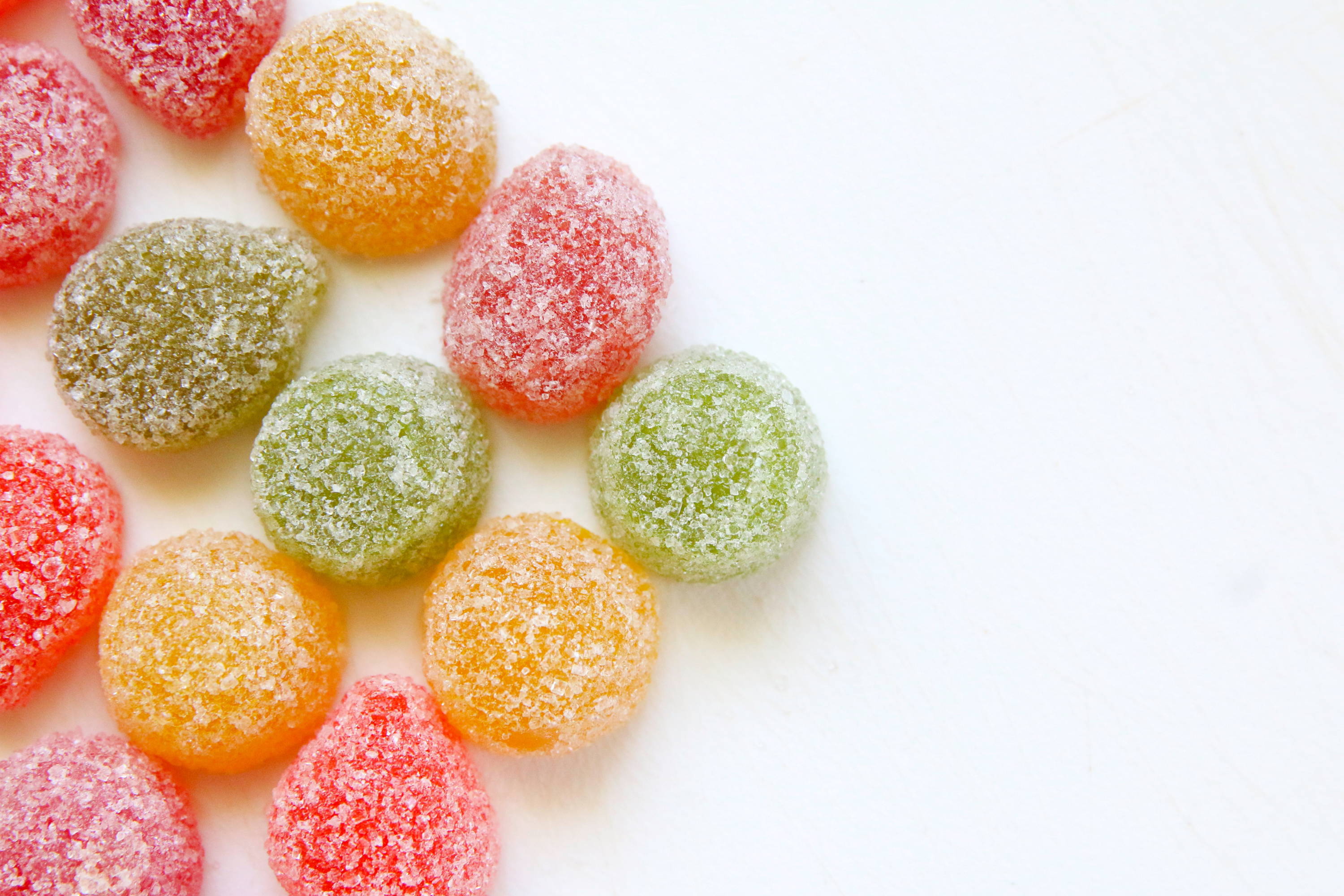 My PCOS Diagnosis
During my sophomore year of college, I was diagnosed with Polycystic Ovary Syndrome, better known as PCOS, which basically means that my ovaries have multiple collections of fluid and don't properly function as a result.
PCOS comes with a number of "fun" symptoms ranging from irregular periods to excess androgens (male sex hormones), which can cause excess hair growth, acne, or hair loss. PCOS affects different women in different ways, and is said to be caused by a number of different factors. For me, one of the most concerning parts of my PCOS diagnosis was the potential for developing future complications, including infertility, Type 2 diabetes, miscarriage, and more.
One of the factors that experts believe contributes to PCOS is high levels of insulin. Insulin, a pancreatic hormone that converts sugar into energy, is vital for keeping our cells and ourselves moving. You would think that having more insulin would mean having more energy, but, in excess, it can actually lead to the development of Type 2 Diabetes.
When I was diagnosed, my endocrinologist ran blood panels to check on the status of my hormones. What she found was high levels of fasting blood glucose and insulin resistance, which put me in the "pre-diabetes" territory. This was definitely a wake-up call for me and I committed to lowering my blood sugar by improving my diet and exercise routine.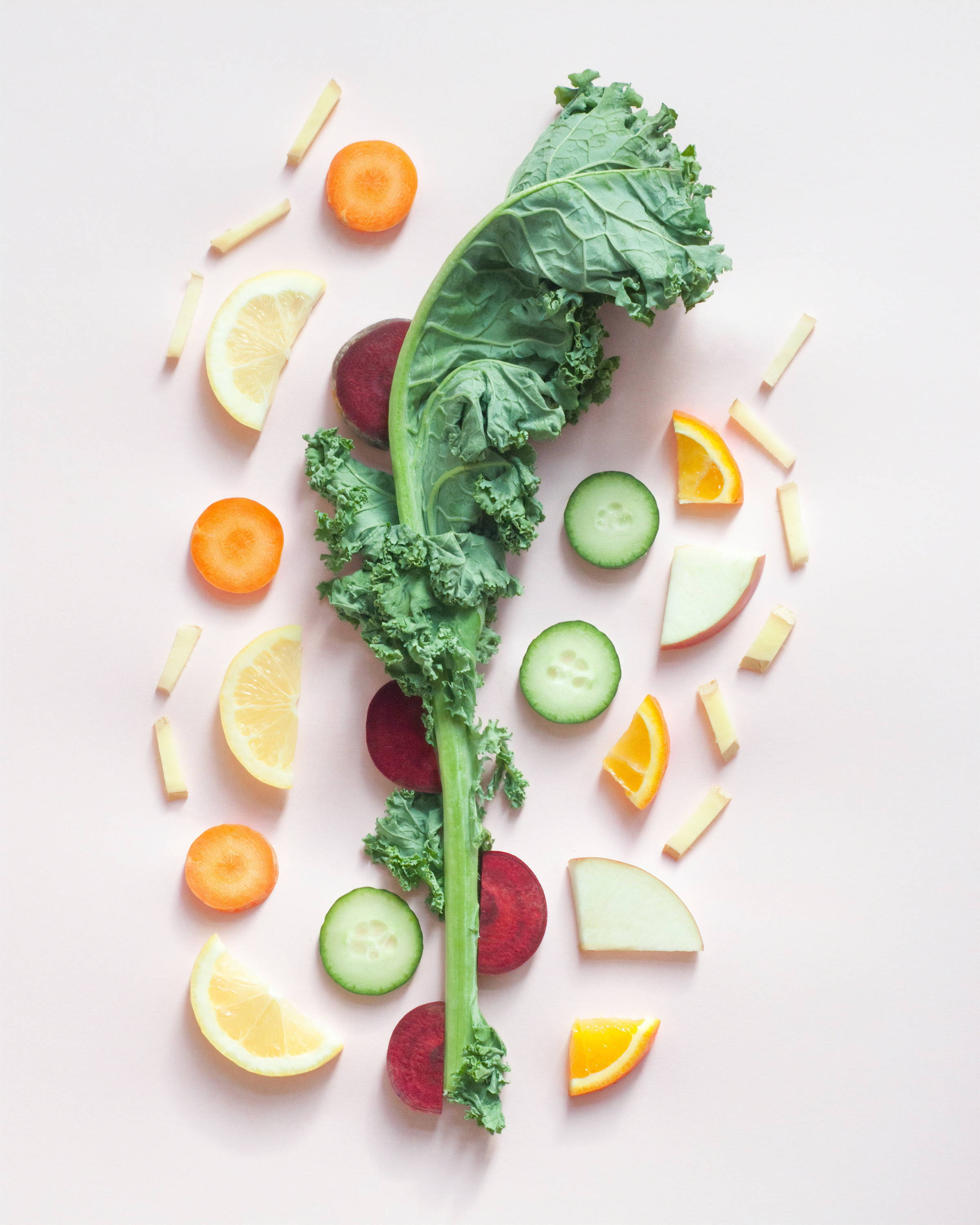 Starting Whole30

®
Fast-forward to five years later and I was entering 2019 with a "normal" fasting blood glucose level. Despite the test results, I noticed that my longstanding habit of emotional eating had returned at full force. As my holiday-induced sugar high (you know, the one that lasts from late October through to New Years) wore off, I had the jarring realization that I was at risk of jeopardizing all of my hard work and, more importantly, my health in the process.
So, January 1st, 2019 arrived and, ready to transform into a health goddess, I put my plan into action: gym, food tracking with Weight Watchers, and Whole30®. I also started a Whole30®-induced social experiment, called "going on first dates completely sober".
The first few days of my Whole30® were rough. My body was confused, exhausted, and crying out for some Twizzlers. Despite this self-induced torture, I soldiered on and shifted my focus towards all of the positive benefits I knew I stood to gain by completing the program. Slowly, but surely, these benefits began to manifest.
I felt more energized, organized, and motivated. My belly bloat had reduced and I lost a little weight, although that was likely due to both diet and exercise. The biggest win for me was that my sugar cravings were replaced with cravings for roasted seaweed, almond butter, and kale (what?). As the 30 days drew to a close, I continued with the program for an additional 16 days, because it just felt so good.
Whole 30® and PCOS
Toward the end of what had become my Whole46, I had my standard bloodwork and follow-up appointment with my endocrinologist that I see for PCOS. Ever since my diagnosis, I've always had excess DHEA-S, which is an androgen (male sex hormone). We'd tried everything from Metformin (a diabetes medication) to Hormonal Birth Control to lower my levels, but nothing had ever worked. In fact, my September 2018 levels had been so high that my endocrinologist sent me for an ultrasound to rule out the possibility of an adrenal tumor that she suspected could be secreting DHEA-S. Fortunately, no tumor!
Walking into my appointment this past February, post-Whole30®, I was prepared to hear my DHEA-S levels were still concerning. Instead, my endocrinologist told me my levels were now almost within "normal" range. Say what?
I couldn't help but wonder if this decrease in DHEA-S could be attributed to my Whole30®. As a former Psychology major, the phrase "correlation does not equal causation" is permanently etched in my brain. So, although I can't say for certain that Whole30® helped me lower my PCOS markers, the positive bloodwork results have been enough of an incentive to keep me focused on reducing sugar intake and emotional eating.
By no means am I eating perfectly, post-Whole30®, but I have managed to quell most of my emotional eating, now turning to journaling, poetry-writing, or face masks in moments of distress or celebration. And the concrete health improvements I've experienced have given me a more lasting purpose for pursuing a healthy lifestyle. It is empowering, as a woman with PCOS, that food choices can have a massive impact on my hormonal health. I also love the synchronicity I developed with my body during my Whole30®, so I have decided to do another one this month. Who's with me?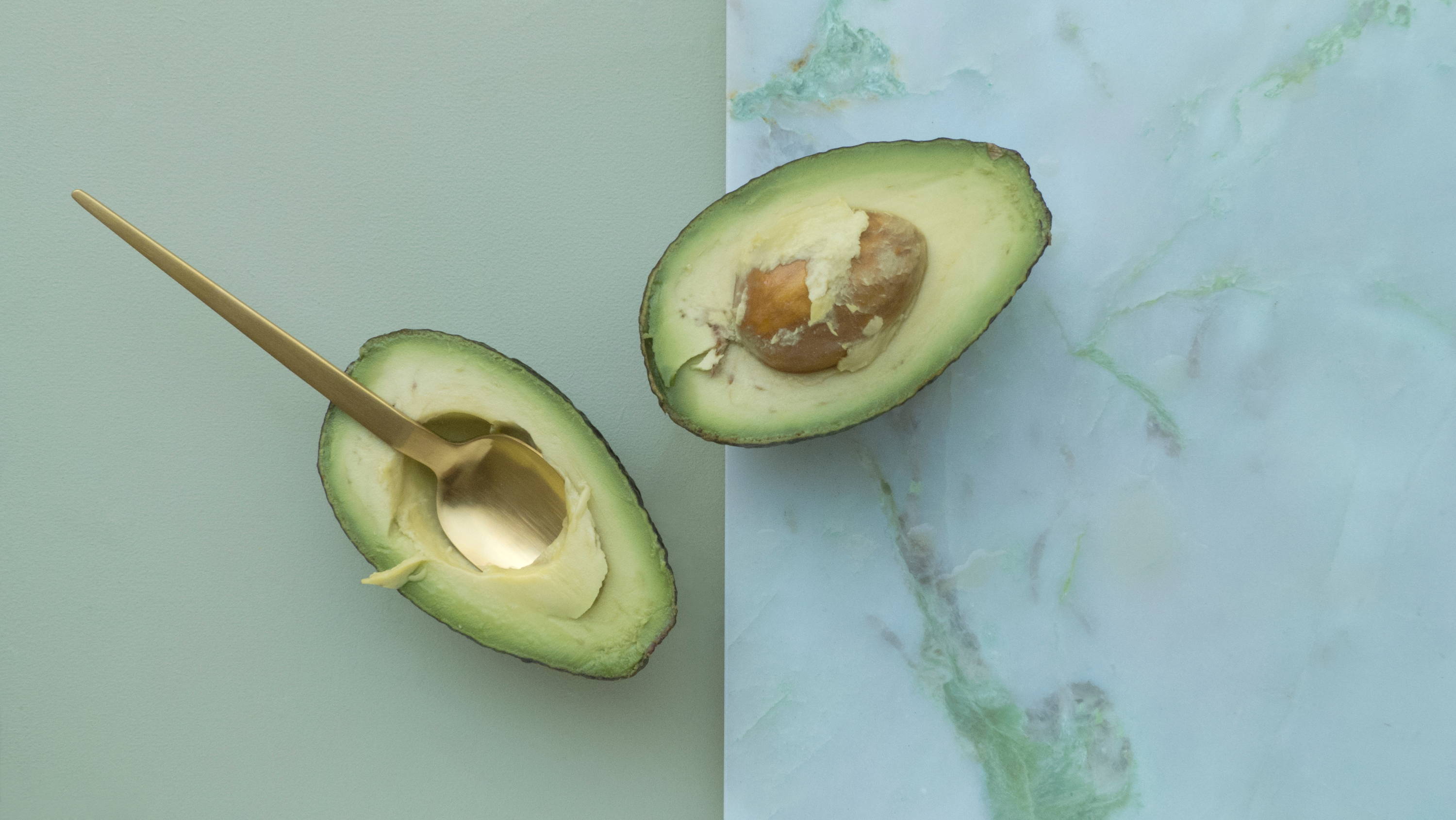 On Your Mark, Get Set, Go Get Whole!
Ready to try the Whole30® for yourself? Here's my unsolicited, yet (hopefully) useful, advice on having a positive experience.
Plan, Plan, Plan
Get Social About It
Be Kind To Yourself

Every Sunday, plan your meals for the week. Get nerdy about it and use an Excel spreadsheet to design a shopping list that corresponded with your meals. It's also a useful way to ensure that you don't over-buy when grocery shopping.

Integrating exciting recipes, via Pinterest and Instagram accounts, into your meal prep rotation is a great way to prevent Whole30® boredom. Feeling bored of your meals makes you seriously tempted to quit.

For my all-or-nothing gals, a slip-up or accidental sugar consumption can happen. The key is to not let these slip-ups deter you from your overall goal, just reset the clock on your 30 days. Yes, it's frustrating, but just take a step back, reset, and restart.

Whether you like to prep multiple days of meals in advance or only for the next day, find what works for you and stick with it! Real temptations arise when you don't have a meal at the ready.

Whole30® discourages snacking, but social accounts are another good resource for finding compliant go-to snacks, in case of emergency. Some easy ones are a granny smith apple with cinnamon, roasted seaweed (but check the ingredients), and a homemade trail mix.

It's unlikely that you'll see results immediately. But throughout the ups-and-downs, remember that you are only human. Be patient and enjoy the process as best as you can. Even if you don't lose a single pound, the non-scale victories are real, achievable, and feel just as good.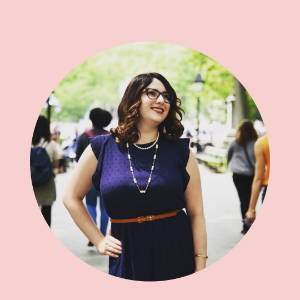 Sabina Braverman, MPA is a graduate of NYU Wagner's MPA program in Health Services Management. She has had a lifelong passion for cancer prevention, which has led her to work at a number of women's cancer nonprofits. Her experiences at these institutions, as well as her own journey with PCOS, has made her a fierce advocate for women's health issues. She loves how Food Period is empowering women to normalize conversations surrounding hormonal health, and she is grateful for the opportunity to share her story with the ever-expanding Food Period Family. When she's not color-coding Excel spreadsheets or editing guest blog posts, you can find Sabina belting at the nearest karaoke bar, consuming more sushi than she cares to admit, and scribbling poetry in her collection of assorted floral notebooks.
---
Legal Disclaimer: Before participating in any diet or exercise program or using any diet or fitness products or services that may be described and/or made accessible in or through our website, we strongly recommend that you consult with a physician or other healthcare provider. Food Period and its staff are not licensed medical care providers, therapists, psychiatrists, psychologists, relationship counselors, life coaches, first responders or any other kind of professional care provider ("Professional Care Provider") and have no expertise in advising on, diagnosing, examining, or treating medical, psychological, emotional, relationship or personal growth conditions of any kind ("Conditions"), or in determining the effect of any specific action, activity, routine or program (e.g., exercise or diet) on a medical condition or any other Condition. While some of Food Period's content providers may be Professional Care Providers, Food Period, its staff and its content providers are not rendering professional advice of any kind to you personally, including without limitation, medical, psychological, emotional, relationship or personal growth advice, counseling, therapy, treatment or coaching ("Professional Advice"), but are merely providing general education and information to you about wellness topics. You acknowledge and agree that when participating in any diet, exercise, yoga or exercise program or other activity or program described on our website, there is the possibility of physical injury, emotional distress and/or death, and you assume the risk and responsibility for any such results. Our website content is not meant to be a substitute for Professional Advice from Your Professional Care Provider and we make no warranties, express or implied, as to the completeness, accuracy, or appropriateness for any purpose of any information or content contained in our website. You are advised that health advice and other Professional Advice is often subject to updating and refining due to medical and other research and developments. We are committed to bringing you the most up to date information, however, we make no guarantee that the information herein is the most recent on any particular subject. You are encouraged to consult with your health care provider or other Professional Care Provider with any questions or concerns you may have regarding any health condition or any other Condition that you may have before starting any exercise program, making changes to your diet or engaging in any other activity or program described in our website content. You should never disregard medical or other Professional Advice or delay seeking it because of a statement you have read and/or heard in our website content. Our website content should not be used in lieu of Professional Advice given by qualified medical professionals such as your doctor or registered dietitian or other Professional Care Provider. It is important that our website is used only in conjunction with qualified medical guidance and guidance provided by other applicable Professional Care Providers. If you know or suspect that you may be pregnant, have an eating disorder, have diabetes, or have any other physical, psychological, emotional or medical condition, it is imperative that you seek the advice of your doctor or other Professional Care Provider prior to using our website content. If you experience any discomfort or pain during an activity in our website content, such as a diet or exercise routine, you must immediately cease the activity and seek the assistance of a physician or other applicable Professional Care Provider.