First Functional Food for Period Health
Periods shouldn't be painful or irregular.
Moon Bites can help calm period-related symptoms and improve cycle regularity.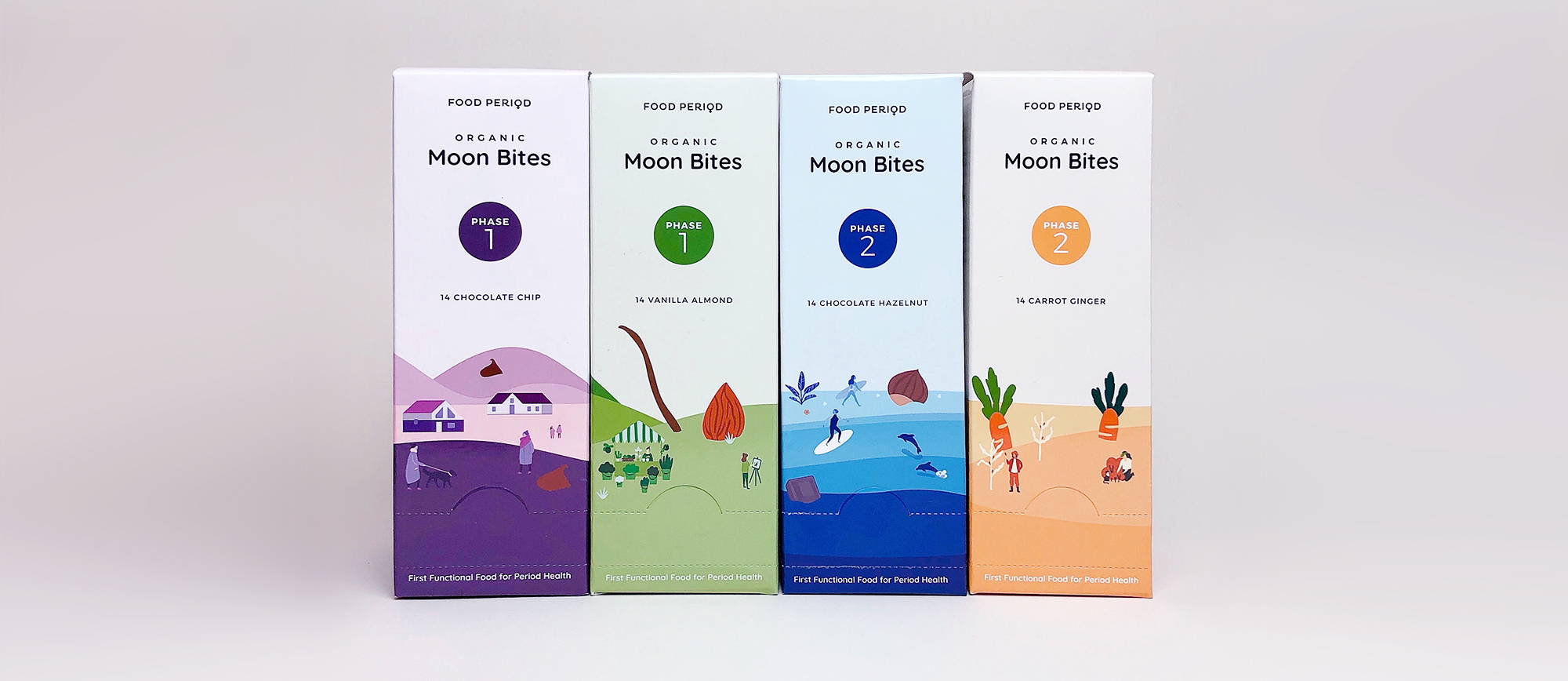 Why does Food Period care so deeply about women's periods?


60% of American women use Birth Control for a non-contraceptive reason.
1-in-6 couples in the U.S. are still unable to get pregnant after a year of trying.
4,972: Days women have been bleeding since the last innovation in period health.
We are two best friends that believe a healthy, regular period is an internal indicator of a women's health.
Women need to take their hormonal health into their own hands and own it.
💖
Message from the Founders
The pair partnered to create a subscription-based service that helps women use natural food products to support their periods.
Let us know what your'e experiencing and we can dive deeper.
What our customers are saying
"
I'm definitely seeing better results than when I tried my Naturopath's recommendations. And much better results than when I tried birth control earlier in the year!
Courtney G.
"
I'm officially addicted.
Abby C.
"
With Moon Bites, I can finally quit birth control pills [for symptom management] and trust my natural sysem to have a regular, comfortable period.
Zijun S.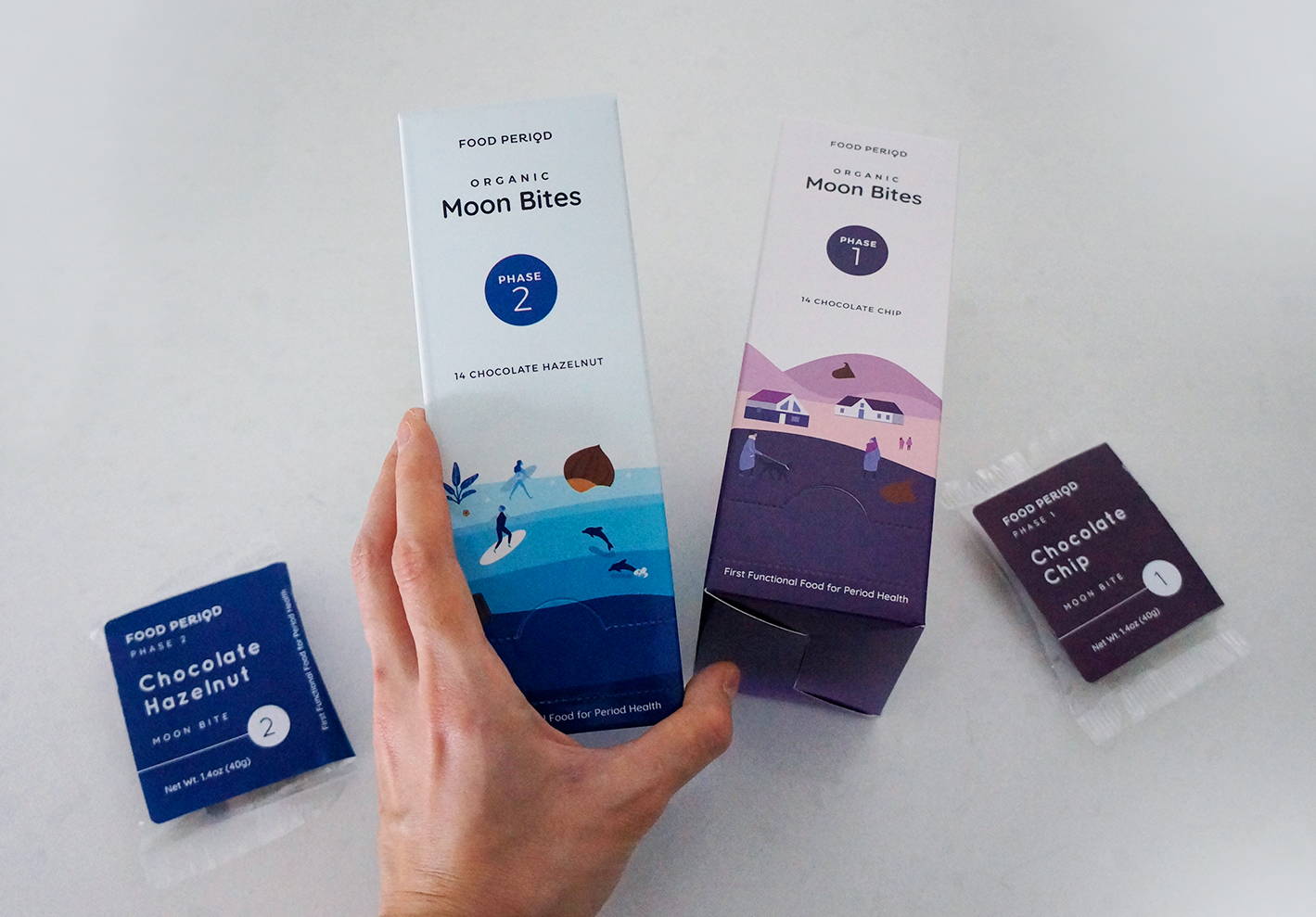 "
Food Period's mission is to make natural solutions for hormonal health challenges more easily accessible to women.
Sign up for our newsletter to be the first to learn about exclusive offers! 🙌🏼
Thanks! You're all set.
This field is required
This field is required
This field is required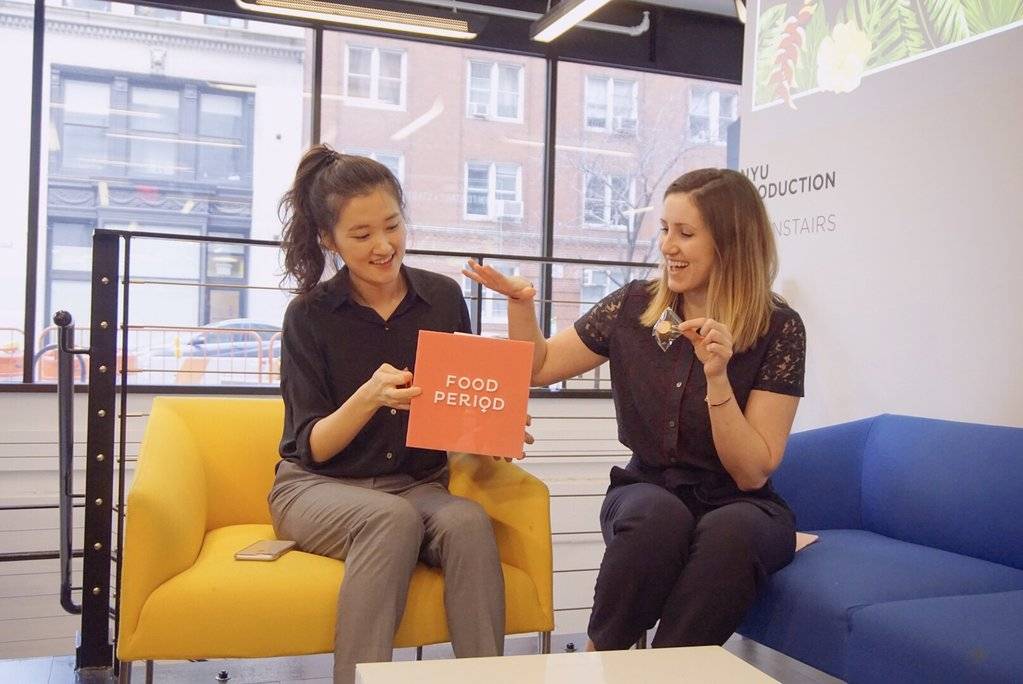 In 2016, Britt was diagnosed with Hodgkin's Lymphoma at age 25. During her six months of chemotherapy, she stopped getting her period. The only option her doctors offered was the birth control pill to reinstate her cycle, but unwilling to put more synthetic hormones into her body, she sought out natural alternatives. She learned about the functional nutrition practice of seed syncing–eating specific combinations of seeds during the different phases in her menstrual cycle to rebalance hormones naturally–and three months after following the practice, her period returned without any of the PCOS-related symptoms she'd previously experienced.
Jenn has lived most of her life in Vancouver and Los Angeles, although originally from South Korea. The West Coast dogma of natural health paired with the Korean focus on holistic remedies meant she never used birth control for her menstrual problems, despite being prescribed it by her doctor. When Britt–her best friend from boarding school–introduced her to seed syncing, within three months, her periods become more regular and her persistent hormonal acne completely disappeared.